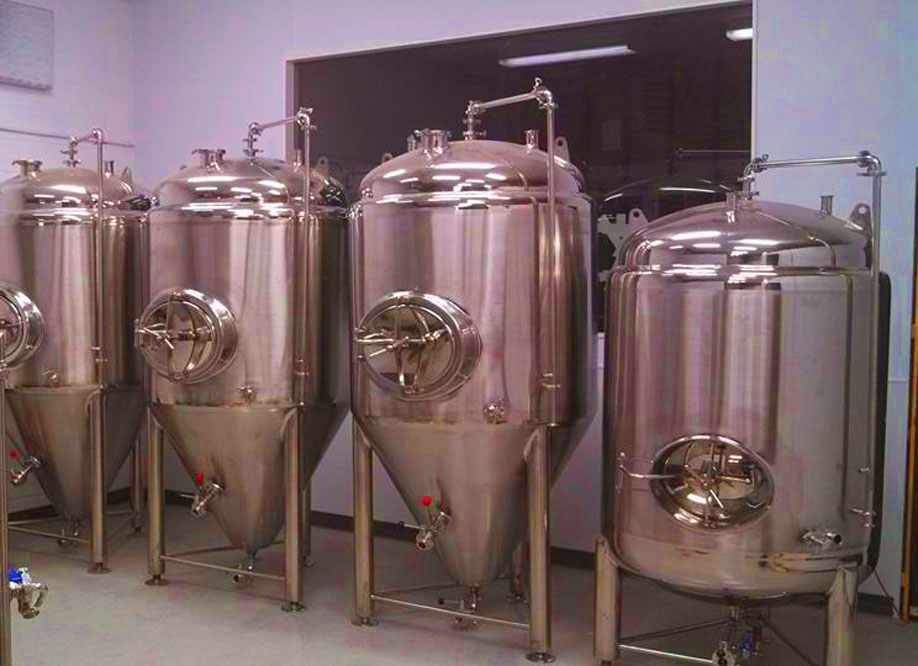 By Ali Munday
"There's quite a buzz a' brewing in town," according to Matt Stewart, who with Chris Castrio, is close opening the Argyle Brewing Co., a farm-to-table operation, in Greenwich.
The business, at 1 Main St. is scheduled to open in late February or early March, he said.
Stewart, a former chimney sweep, and Castrio, an educator, are both long-time, home-brewing enthusiasts that met in competition at the Southern Vermont Brewing Festival several years ago.
Two sets of investors helped get the project off the ground, which has meant that no bank-financing was sought.
The 2,000-square-foot property formerly housed a candy and confectionery business. The partners have painted, built a cold room, mill room, yeast lab, and office, with a wall separating the tasting room from the brew house.
The public tap room will take up about one-fifth of the property at the front, with the rest dedicated to the brewing operation. Castrio's broad experience as a contractor means almost all of the work has been completed by the duo without having to hire contractors. As far as the vibe they're aiming for, Stewart says, "A comfortable one, pure and simple, for the tap room. We are also planning on displaying local artwork and friends of ours are talking about installing an observational beehive which should be fun to see. We also will always have music playing, and may also have a guitar hanging on the wall for anyone to grab and start picking.
"We want to focus on a laid-back atmosphere inviting of conversation, and no televisions on the wall. As far as the brew-house, we want it to be as clean and as professional as possible."
Tours of the brewery are part of their plan, and growlers and mix-and-match six packs to go should be available soon after opening. At the outset, food won't be featured, allowing the owners to focus on beer. The farm brewery license allows them to sell prepared, wrapped foods (such as cheese, honey), and conversations with local cheese producers are already underway about beer and cheese pairings.
On opening day, they hope to pour beers from five faucets, featuring an oatmeal stout, a blonde ale, an Irish red ale, an Altbier, and a 'session' IPA.
There are no plans to hire extra help in the near future, and while Castrio will devote a lot of his time to the brewery, he will maintain his current career. Stewart though, has already begun to devote all his time to the brewery.
The owners are keen to raise awareness among local landowners that currently unused farm land could be turned to growing hops and barley, with the possibility of enjoying mutual business relationships with enterprises such as their own.
Hops for the operation will be supplied by Saratoga Hops of Ballston Spa, and they will procure New York grains from Valley Malt in Hadley, Mass "Our grains can be malted anywhere, they just have to be grown in New York," said Stewart.
Stewart and Castrio have already put their minds to work on distribution, "We're currently working with a friend on building a bottling works. This will give us a nice advantage to get our beer out to a broader spectrum of local establishments. Since we are starting off so small, we initially plan on self- distribution," Stewart said.
Hours of operation are still under discussion, but the idea is to open Wednesday through Friday evenings, with longer hours on the weekends. Closing time may align with that of local eateries.
For more information and updates on progress visit argylebrewing.com or their Facebook page.