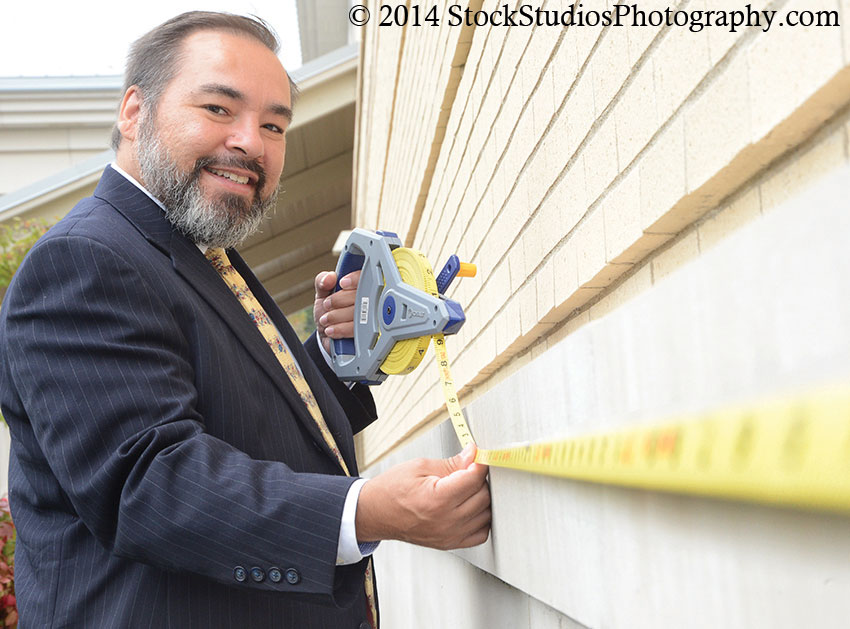 BY JILL NAGY
"It's a rollercoaster ride," said real estate
appraiser Tim Long of Moreau. "When we're
busy, we're too busy; other times, we slow
down. Two weeks ago we were very busy;
this week, not so much."
Most of Long's work consists of appraising
homes for bank loans. He estimates that
90 percent of his work comes from banks.
He works mainly in Warren, Washington,
Saratoga and lower Essex counties and has
been in the business since 1987, on his own
as Preferred Appraisers, since 1988.
Recently, he finds that bank regulations
are a lot tighter, "a lot more T's being
crossed and I's being dotted." His reports
are scrutinized closely, even his spelling sometimes. Underwriters who critique his
work may not be familiar with appraisal
practices, he said, and "they have to be
educated. Everyone has to go through a
learning curve."
Another big change has been the sources
of the data he uses in performing an appraisal,
especially information about the
sales of comparable properties that he uses
to help establish the value of his subject
property, he said. Most of the information
now comes from Internet data bases and
the Multiple Listing Service information
provided by real estate brokers. Gone are
the days of going to an assessor's office to
look up property descriptions and sales. "You lose the face to face contact and
the insights an assessor can provide," he
noted, but it saves a lot of time.
Appraiser Eric Sterling of Sterling Appraisal
Co. in Mechanicville does most
of his work is in Warren, Washington and
Saratoga counties. He concentrates more
on commercial property and appraisals in
connection with estates, divorces and other
legal proceedings. Consequently, he finds
his work load fairly steady and not very
much affected by the recent decrease in
lending activity.
Sterling noted that "it would be nice if
we had technology that helped us do our
work faster." But he also revels in the
wealth of data available online. Some of
it, available free, is only mildly useful, he
feels, because no one verifies the data or
identifies special circumstances in a sale
and data like building sizes are not always
accurate.
He subscribes to several professional
databases, however, that are more reliable
and he may go directly to a town or county
to buy data. He also finds the data real
estate agents post on the Multiple Listing
Service "a great resource."
Generally, a physical inspection of
the property is also part of the appraisal
process.
Both Long and Sterling work out of home offices, assisted by their wives. Sterling,
who has been an appraiser for more than 15
years, the last five, with his own company,
said "it is a very tough business to get into."
Entry requirements include a bachelor's
degree and three years of mentoring by an
experienced appraiser as well as multiple
licensing examinations.
Long also said "it was a challenge" getting
started in his own business. However,
he grew up in Moreau and has the advantage
of having his headquarters in his longtime
home town. Generally, his work takes
him no more than an hour from home, more
to the north than the south.
Sterling noted that property values
are leveling off. His volume of work has
not returned to pre-2008 levels, when
he sometimes needed additional help to
handle the volume, but it has been gradually
picking up.
"The area we are in was pretty lucky,"
Sterling reflected. There was less of an
impact from the recent recession than in
some other areas. On the other hand, there
has been less of a GlobalFoundries fueled
boom than many people expected. "
"There was a lot of speculation about
Malta in the beginning," he recalled, "I
think some folks got carried away." Still,
"We were very lucky to get the development."