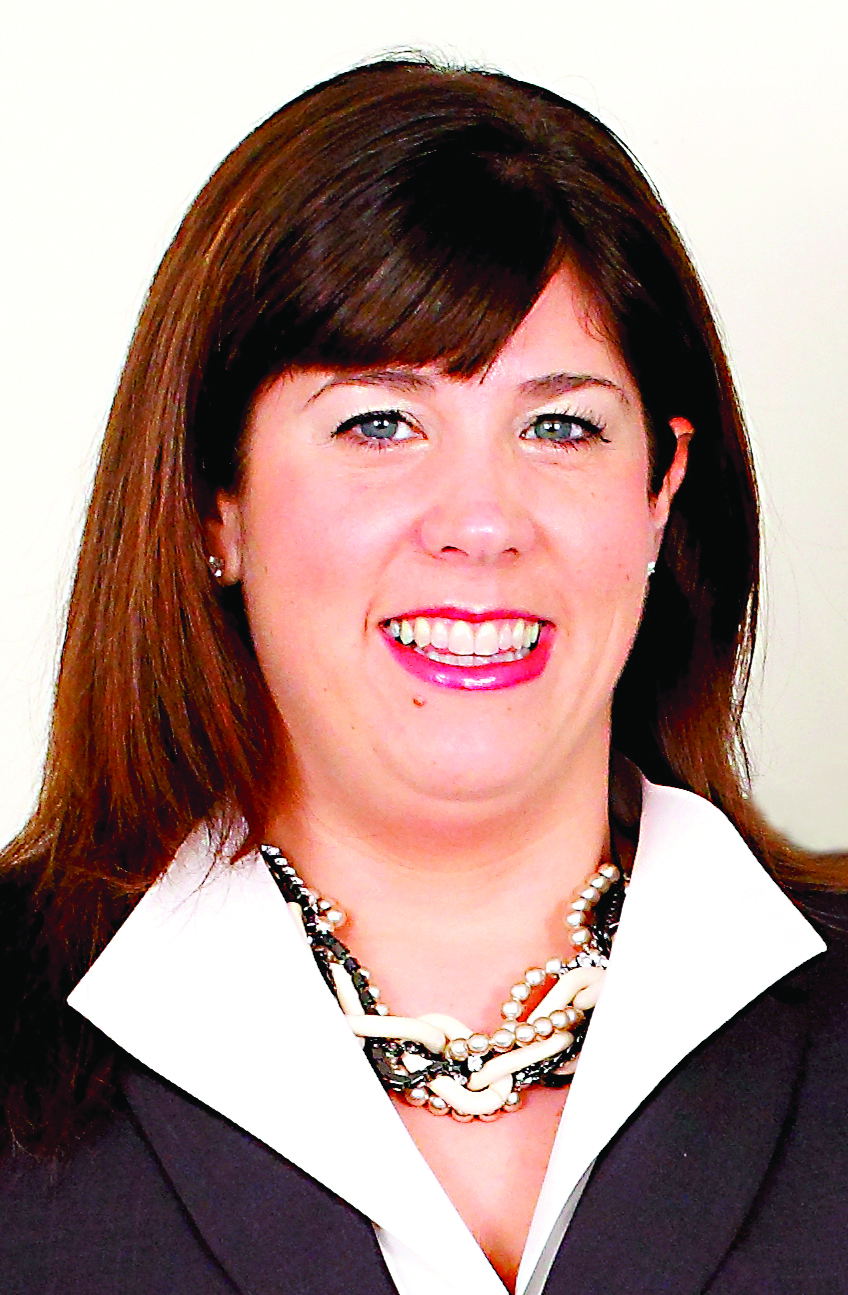 Berkshire Bank, which offices in Glens Falls
and Queensbury, promoted Heather Lashway to
the new role of first vice president, retail banking
district manager, New York and Vermont.
In this new position, Lashway will lead
Berkshire's New York and Vermont branches
and regional managers, along with her continued
leadership of Berkshire Bank Investment
Services team.
Lashway will have an active role in the
creation and implementation of the strategic
direction of sales and service initiatives for the
New York and Vermont marketplace, bank officials
said. In addition, the position will provide
ongoing support and guidance for the operations,
staff management, and sales and customer
service for branches within the district.
Lashway will also be responsible for the
design, implementation and support of new
products and services for regional campaigns.
"Heather's experience will strengthen the
district by providing a high level of expertise in
large scale initiatives, operations efficiencies
and maximizing the customers' experience
through all services dedicated to the retail
market. Her strength in leadership, sales performance
and communication will drive market
leading performance across retail banking in
New York and Vermont," said Tami Gunsch,
senior vice president, retail banking, on the
appointment.
Lashway joined Berkshire Bank as vice president, regional manager, New York Region,
in 2011, bringing 17 years of experience in retail
banking. In 2013, the Albany Business Review
named Lashway to the prestigious list of "Forty
Under Forty" honorees. Prior to joining Berkshire,
she was with Citizens Financial Group,
where she served as senior vice president, sales
manager for 225 branches in New York and Pennsylvania.
Lashway earned her bachelor's degree
in accounting from Saint Michael's College.
Photo Courtesy Berkshire Bank