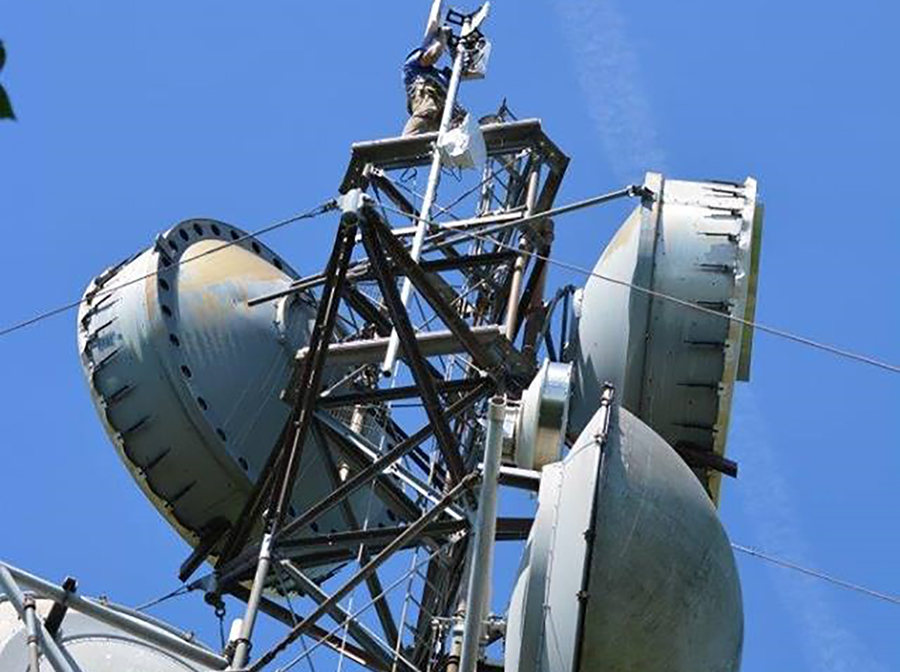 BY LIZ WITBECK
In a time when most people are connected
through the Internet, it may seem
surprising that nearby communities do not
have access to the World Wide Web.
The problem is many rural towns in Upstate
New York do not have a cost-effective
solution for providing Internet access for
homes or businesses.
Hudson Valley Wireless is working to
alleviate that in the Glens Falls region,
with the help of grant funds from New
York state.
"There's a lot of socioeconomic benefits
to bringing Internet into these communities,"
said Jason Guzzo, general manager.
"A lot of people have run their businesses
out of their homes and need Internet."
The company has been providing residences
and businesses in rural communities
with broadband Internet access since
2002. Its original goal was to provide
wireless broadband internet Services
throughout the Capital District as an alternative
to dial-up and T1 services. Shortly
after deploying in the cities, the company
started expanding the services to rural
communities that lack access to affordable
DSL and cable-based technology.
The company has towers in Albany,
Rensselaer, Washington and Warren counties
and covers an area of 1,400 square
miles.
The company works closely with the
state of New York. Together they determine
where there is insufficient coverage within
the state and make comprehensive plans
to bring Internet access to rural towns.
Hudson Valley Wireless was the recipient
of a $2.7 million state grant through
the ConnectNY Project to assist in bringing
wireless Internet into local communities.
"The projects receiving these grants
represent the very best proposals with
the most potential to benefit statewide
economic and community development
efforts," said Gov. Andrew Cuomo when the
grants were announced. "These funds will strengthen New Yorks broadband capacity
and encourage sustainable adoption of
broadband service in unserved and underserved
communities, counties and regions
across the state."
According to the company, the grant
will help deliver broadband Internet to
more than 40,000 households and 2,000
businesses that do not have access to high
-speed Internet in Albany, Washington,
Rensselaer, Warren and Saratoga counties.
Hudson Valley Wireless was the fifth
largest recipient of the grant program.
Guzzo said new education requirements
with Common Core state standards require
the requisite testing in school districts
to be done by computer. Unfortunately,
many small towns do not have high-speed
Internet access. This puts rural school
districts at a distinct disadvantage. By
bringing Internet into these communities,
Hudson Valley Wireless hopes to boost the
economy.
"We want to be a community-based organization,"
said Guzzo.
The main technology, NITRO Broadband,
utilizes fixed wireless technology. The
company will leverage existing towers and
fiber optic facilities in the region to bring
affordable high-speed Internet to rural
communities.
NITRO Broadband is available for residential
and business customers starting at
6 Mbps (megabits per second) download
/1.5 Mbps upload. The network is designed
to deliver high bandwidth and low latency
allowing users to download movies, online
gaming, surf the Internet and more.
The parent company, Hudson Valley
Communications, provides wireless Internet,
business telephone systems, and
computer networks for businesses. The
company is involved with more than 2,000
businesses in the area, from small businesses
to large businesses such as the
Glens Falls School District.
For more information about Hudson Valley
Wireless, visit www.hvwisp.com.
Photo Courtesy Hudson Valley Wireless