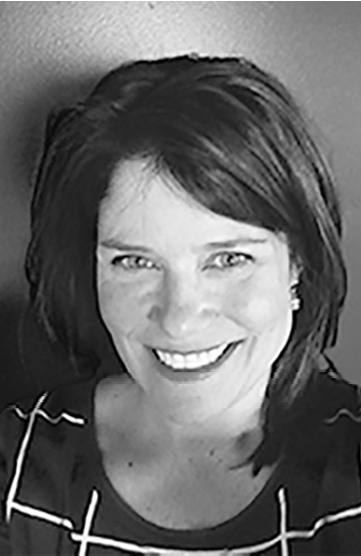 BY SHAWNA CRUIKSHANK
The house is too big to care for. I don't like
driving in winter. We're retired, and need fewer
worries. And one more thing –I may need help
in the future.
These are comments heard during tours of
senior housing communities. The reasons people
seek senior housing are varied, as varied as the
individuals themselves. Factors for transition to
a retirement community can be convenience,
security, companionship and often times the
anticipated need for assistance as an older adult.
Demand for retirement housing is strong,
and is keeping pace with the growth of the aging
boomer population. Yet even with demand and
viable options, relocating to a community can
prove to be challenging for some.
Fundamentally, no one, regardless of age
likes change. The physical move, the emotional
transition of being the new person, the fear of
the unknown are all significant concerns for any
individual. Many prospective residents pursue
senior living with their adult children part of
the discussion.
Just as likely, seniors seek out information
independent of their children. Often, seniors
express the importance of self-determination,
where they are calling the shots, so to speak, for
the "next chapter of their life."
Regardless of who is leading the discussion,
two factors are essential to a successful move.
First, that staff are knowledgeable about senior related
issues. Secondly, that they can answer the
most common question (and ultimately the key
driver to selection) of what type of supportive
care or service is available to allow a senior to
remain independent in the event of illness, disability
or other limitation.
All adults share the desire to remain in an independent
setting for as long as possible, preferably
forever. Known as "aging in place," achieving this
goal means the retirement community must offer
more than just an apartment. This is the value of
supportive housing.
A combination of convenience and need, the
concept of supportive housing is gaining momentum
and replacing the idea that an apartment
complex of older individuals alone is sufficient
to maintain independence. Supportive housing
does not replace more advanced models of care,
such as assisted living or skilled nursing; as both
serve an important role when health care conditions
require it.
Supportive housing is the thoughtful combination
of retirement community living, with optional
services available to the resident at a time, place
and frequency that they choose.
If cooking is no longer an option, meals are
delivered to the apartment or available in the
dining room. For those who no longer drive,
transportation for outings and groceries are
routinely scheduled.
When challenges move beyond inconvenient,
and disability or other limitation shifts an individual's
perspective of independence, different
types of support are needed. This is where an
integrated multi-level senior healthcare provider
is essential. There is a coordinated approach
which is a relief to many.
Cruikshank is the director of The Oaks at
Fort Hudson, an affiliate of Fort Hudson Health
System, a nonprofit senior housing and health
care provider.