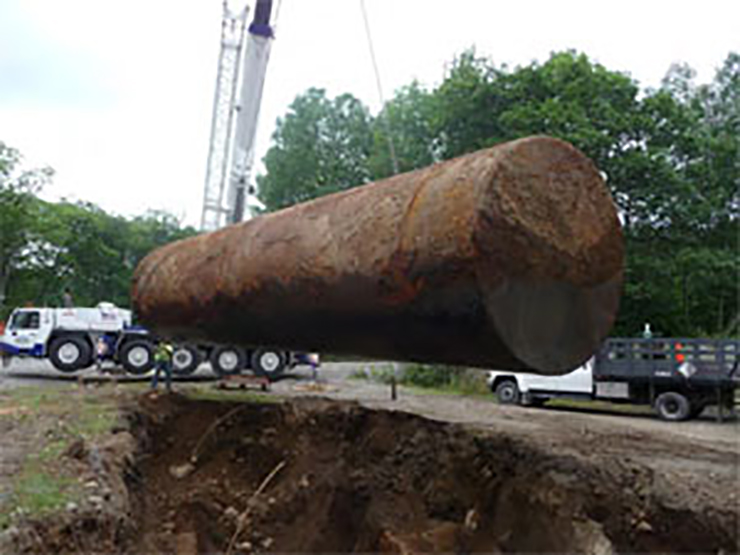 BY ANDREA PALMER
Companies that experience environmental
remediation problems have been turning to MC
Environmental Services, Inc. in Queensbury for
some 20 years.
Dee Dee Diccicco-Craft and her husband,
Mike Craft are the owners of MCES, which
provides comprehensive residential, commercial
and institutional environmental clean-up
services.
MCES, Inc. is a state certified woman-owned
business. Diccicco-Craft is president, while
Craft is COO, vice president and name-sake
of the company. MCES, Inc. currently has five
employees.
"We do emptying, removing and disposing of
underground fuel tanks," said Diccicco-Craft.
"We remove other types of tanks, both below
and under the ground. We do environmental remediation,
including cleaning up contaminated
sites. We do transportation and disposal of both
hazardous and non-hazardous waste streams.
We do air vacuum excavation, and we can use
that process to locate underground utilities."
The company also handles emergency spill
response and Phase II site assessments for
parcels with environmental issues.
Said Diccicco-Craft, "We started back in 1995 before I was working for the company full time.
We had purchased the business from Waste
Management. It was a smaller office they no
longer wanted to operate. My husband, Mike
Craft, was working for them and we decided
to purchase it."
At that time, the company was operating
in Fort Edward where Waste Management is
currently located. "We rented for a number of
years over in South Glens Falls. We moved to
our current location in Queensbury in 2005,"
she said.
Diccicco-Craft is a chemical engineer and
former GE employee. Prior to MCES, she acted
as director for a local solid waste management
company.
Craft worked at GE Plastics for 16 years before
his career in the waste management sector.
The service area for MCES includes the Capital
Region and North Country, the Hudson and Mohawk Valleys, Central New York and Vermont.
Future plans for the company are developing.
"One of the things we are working on is trying
to do more light industrial work. A continual
challenge for us is what to do during the cold
season," said Diccicco-Craft. "There's not a lot
of excavation going on in the dead of winter.
No one is digging anything up. Light industrial
work would enable us to keep the guys busier
in the off season."
She cites excellent customer service as
one reason MCES stands out from other like
companies.
"We appreciate the opportunity to be of service.
We treat each of our customers very well. We do
everything in our power to make sure they are
satisfied with our services," she said.
The company is located at 526 Queensbury Ave.
in Queensbury. The website is www.yesmces.com.
The phone number is 636-4889.
Photo Courtesy MC Environmental Services