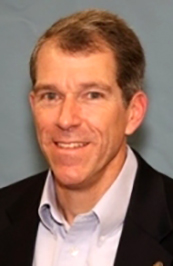 BY JIM AMELL, CPA
The year 2016 is shaping up to be a very interesting year on a number of fronts, many of which will impact the economy. The presidential election, low energy costs, increasing minimum wages in New York state, minor increases in interest rates by the Fed, rising costs of health insurance and related compliance and recently enacted tax legislation will all influence the economy in 2016.
And as is often the case, there will be winners and losers in each scenario.
Most presidential election cycles come with a certain amount of uncertainty with respect to who might win and who might "benefit" by one or another candidate winning. This presidential cycle is becoming even more contentious than years past and the resulting uncertainty will cause many businesses to defer investing in growth, thus negatively impacting the economy.
The Fed raised interest rates by ¼ percent last fall, and may continue a measured series of increases during 2016. The fact that the extremely cautious Federal Reserve increased rates is an indication of the strength of the national economy. Unemployment rates have fallen to targeted levels and the result in some market segments will be an increase in wages. Interest rates are still at long-term historic lows and a series of small increases should not adversely affect most borrowers, though it could dampen housing prices. Savers, who have been decimated by declining interest rates for nearly a decade, stand to benefit by increasing rates, but rates on savings accounts would still be a long way from the rates on savings accounts ten years ago.
Congress recently passed, and the President signed, the Protecting Americans from Tax Hikes Act of 2015, which renewed and made permanent a number of tax incentives, benefitting both individuals and businesses, that had expired at the end of 2014. Other tax incentives were extended for several years. Of local importance is the suspension of the 2.3 percent excise tax on medical devises through 2017. Local leaders in the medical device industry have already committed to using the savings to be realized from the suspension of the tax to invest in their businesses – obviously a big "positive" for the regional economy.
Energy prices continued to decline in 2015 and are projected to remain low for several years. Consumers and many businesses and municipalities have benefited from lower prices and will continue to do so in 2016 which will continue to positively impact discretionary spending. The only downside in our region is that lower gas prices have resulted in less sales tax revenue flowing into county budgets.
Gov. Andrew Cumo will continue to push hard to raise minimum wages in New York State, starting with certain fast-food workers, with his ultimate goal of increasing the minimum wage to all employees in New York State to $15 per hour. I expect that significant increases in minimum wages would have an overall adverse impact on the economy of Upstate New York.
Employers simply cannot pass on the increased costs to customers and will find other ways to reduce costs – most likely by reducing employment. I have already spoken with clients that presently pay well above the minimum wage (albeit not $15 per hour) who are considering ways to automate their processes to be able to reduce employee hours if needed. And businesses that have a choice in where they locate have another reason to avoid New York state.
Low income employees would certainly benefit from a higher minimum wage, but not to the extent touted by the governor. Many low income families benefit from not only paying no federal income tax, but also receiving a substantial "subsidy" in the form of refundable Earned Income Tax Credits, so higher income will result in a loss of those tax benefits.
Considering all of the above, the economy is again poised for modest growth and increases in employment. Locally, several exciting new construction projects are in process that will be completed in 2016. Our architect clients are reporting the largest backlog of work in at least three or four years, which should result in more construction activity in 2016 and 2017.
The closure of the GE plant in Fort Edward will have a negative impact on the local economy, but should be offset by local investment by medical device manufacturers, the SUNY Adirondack NSTEM project as well as other major industrial companies. The Glens Falls Civic Center and the Arts District will continue to attract more visitors to the region. I believe that the overall 2016 economic outlook for Glens Falls and the surrounding communities is positive.