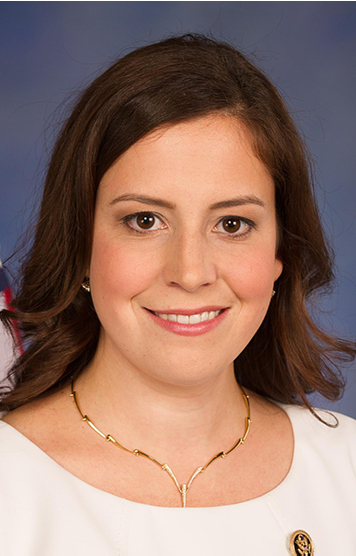 Warren County EDC will host a breakfast with Congresswoman Elise Stefanik and Heather C. Briccetti, Esq., president and CEO of the Business Council Of New York State Inc. on Thursday, Jan. 21 at the Great Escape Lodge, 89 Six Flags Drive, Queensbury.
Registration begins at 7:30 a.m. with breakfast at 8 a.m. Seating is limited. Registration should be completed by Jan. 18. The cost is $25 per person.
People can pay online with credit card at www.edcwc.org or mail a check payable to EDC to: EDC, 234 Glen St., Glens Falls, NY 12801.
Event sponsorships are also available for $500. Sponsorship gets a business premium logo placement in promotion and event materials, podium acknowledgment, mention in pre-event website and e-newsletters and two event tickets. To become a sponsor, contact Elaine Behlmer at 761-6000, ext. 300 or ebehlmer@edcwc.org.
U.S. Rep. Stefanik, of the New York's 21st Congressional District, is the youngest woman ever elected to Congress, elected in 2014 at age 30. She is an honors graduate of Harvard University, graduating in 2006. At Harvard she was awarded the Women's Leadership Award.
After graduating from Harvard at 21 years old, she joined the administration of President George W. Bush, working on the Domestic Policy Council. She also worked in the office of the White House Chief of Staff for Bush's second deputy chief of staff, Joshua Bolten.
In January 2015, Stefanik was appointed to the House Armed Services Committee. She was elected by the freshman Representatives in the 114th Congress to serve as the Freshman Representative to the Policy Committee.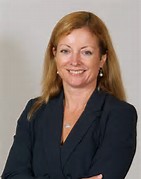 Briccetti joined the Business Council in 2007, as vice president of government affairs, overseeing the organization's legislative and pro-growth agendas. She holds a juris doctorate degree from Albany Law School.
Briccetti was assistant counsel to the state Senate majority, as a legislative aide and counsel to the state Assembly majority committee on Racing and Wagering, and special counsel in the state Attorney General's office. She also founded a private law practice, Sweeney & Wollowitz, and served as the chief public defender for Rensselaer County, earlier in her career.
Briccetti has served on numerous boards and committees, including: Council of State Chambers (COSC) board of directors; New York State Wage Board; American Chamber of Commerce Executives (ACCE), board of directors; the Central Hudson Gas & Electric Corporation, board of directors; the State Supreme Court, Appellate Division's Third Judicial Department Committee on Character and Fitness; the Commercial Division Advisory Council for the Supreme Court of the state; the state Tax Relief Commission; the state Tourism Advisory Council; and the Chairman's Committee for the Regional Economic Development Councils.