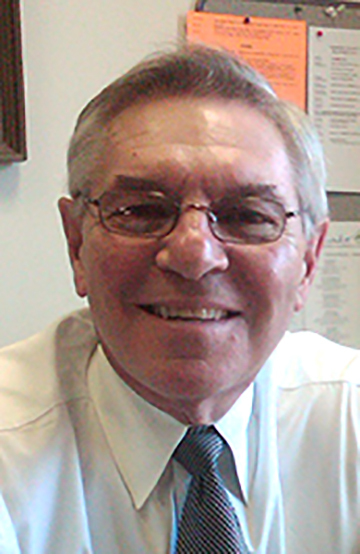 BY MICHAEL CONSUELO
Outstanding weather and a robust calendar of events made 2015 one of the best years ever for Lake George and the surrounding region.
Nearing completion (public restrooms, a skatepark, a children's playground and newly paved walkways) the Festival Commons in the Charles R. Wood Park witnessed 14 events and is close to having that same number booked for 2016.
Construction and investment in the village and town of Lake George is stronger than ever and we are looking forward to the completion and opening of the new Marriott Courtyard Hotel, a new addition to the Surfside on the Lake Resort, a new zip-line attraction at the Wild West Ranch and a soon to be opened new distillery, an extension of the popular Adirondack Pub & Brewery.
These projects, along with start-up of the Route 9 corridor improvements, will certainly enhance the visitor and local residents' experience.
While it is easy to get excited about those things and the upcoming summer season, we are faced with a bit of challenge these next few months.
Not unlike last year, winter started off with a bang–a great amount of snow, ice and cold weather, ideal for skiing, snowmobiling and, of course, Winter Carnival. But this year, we are anxiously waiting for the snow and cold. The folks who plan this popular event have to look for alternate ways of bringing visitors to the lake.
Being the optimists that we are, we still believe we will see and experience winter, albeit late, and have enough activity to eventually bring us into strong spring and summer months.
Occupancy tax collections were up by some 6.7 percent in 2015, versus 2014, and indications are that we will be experiencing another strong year in 2016. Predictions call for a similar amount of occupancy tax collected this coming year.
Beginning this past October and right up to this time of year, our staff continues to travel to cities such as Montreal, New York, Boston, Philadelphia, Ottawa and Hartford to promote our destination to travel and vacation planners at consumer travel shows. It is at these shows that we have the opportunity to speak directly to the traveler about our beautiful region and why they should be choosing to visit us in the future.
These shows have been proven to be a very effective means of telling our story to those who have taken the time to stop by our booth.
Another way of speaking directly to the traveler is through our manned information centers, which are located in our main office on Route 9, in the Village of Lake George, in Fair Haven, Vt., and on the Northway, between Exits 17 and 18.
We are truly excited to be at the Northway location, as it truly enhances our ability to welcome the travelers to the Adirondacks. It is a very busy Rest & Information Center and, thanks to the efforts of state Sen. Betty Little, Assemblyman Dan Stec and our partners at the state Department of Transportation, money has been set aside to improve this area with renovated restrooms and enclosure of the two buildings.
We have also, through a partnership created with Warren County and the towns of Lake George and Queensbury, been able to install electronic hospitality boards that will allow visitors to see where to stay, play and eat with one touch of a high-resolution screen. Through these boards, visitors will also be able to send such information directly to their phone, iPad or other electronic device.
While we may be starting out slow, with less than stellar winter activity, it is the belief of this Chamber of Commerce that we will see an upswing in visitations for the year. A strong calendar of annual activities, coupled with new events, will continue to be the catalyst for our success.
We will rely on strong visits from our friends from the north (Montreal, Quebec, Ottawa) and from those cities that we visit and promote. Gas prices are at a low and we can only hope they will stay at these levels, allowing more travelers to head our way and to stay longer than previous years. Retail and dining should experience a higher volume of spending especially, if gasoline remains low.
New products, a strong calendar of activities, low gas prices, increased visibility from promotions and a desire to provide a wonderful guest experience will truly increase our chances of having another successful year.
Consuelo is executive director of the Lake George Regional Chamber of Commerce.