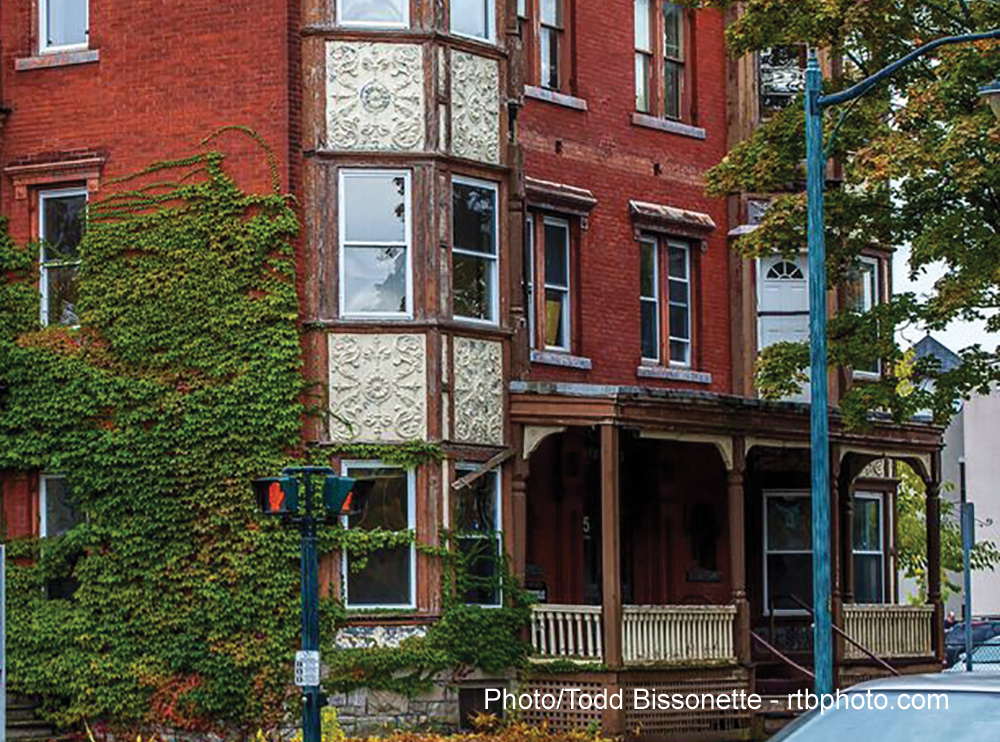 BY R.J. DELUKE
Construction season in the Glens Falls region is gearing up and area contractors say work is steady and 2016 is looking like a solid year.
Rob Holbrook, president of V&H Construction in Fort Edward, said the call for quotes for work his company could do started in early December "and hasn't stopped. It's a good sign. There's a lot of demand out there. Maybe some of it is pent up from the downturn" the construction industry experienced a few years back.
"We're optimistic," said Holbrook, and a busy year is anticipated.
Thomas Albrecht, president and CEO of Hilltop Construction Co. in Hudson Falls was even more optimistic. "It's looking fantastic," he said, because of the work he has lined up for the year–with some project bids still pending. Albrecht said he has more than $3 million worth of work booked thus far for 2016.
Kent McNairy, president and treasurer of Northern Design & Building Associates Ltd., which provides customers and builders with design services, building systems and building material packages for custom home construction, said he sees signs that the construction business is doing well.
So far, 2016 "is consistent with last year," which he called "not a great year, but a good year. … What we're getting is serious buyer prospects. They're going to take action and build," even if it doesn't involve Northern Design & Building.
Some of the projects that have drawn interest for V&H Construction, Holbrook said, are in the medical, entertainment and manufacturing field, he noted.
One project his company is working on is construction of a house in Cleverdale on Lake George. The 3,500-square-foot home will have four bedrooms, five bathrooms and a three-car garage. It should be finished in May.
The company is also finishing up construction of a warehouse for Cambridge Pacific printing company in Cambridge. The building will be used for additional storage of the company's paper products.
Calm winter weather benefitted the company's work on roofing and siding of buildings of the Fort Miller Co. in Greenwich, Holbrook said.
His company also works for larger general contractors and has been busy completing concrete work at the site of the new Courtyard by Marriott hotel being built in downtown Lake George. Holbrook said his company will also be doing some structural work. His crews have also been doing facade work at the Adirondack Outlet Mall in Lake George.
Albrecht, whose company has a history of doing work for Stewart's Shops, said he is building two new shops this year. One is at the southern end of Lake George, in the village near Million Dollar Beach. That building will be some 4,000 square feet with all the new amenities Stewart's is putting in its new shops, he said.
The other is a new store on the site of the very first Stewart's Shop that opened 70 years ago, on Church Avenue in the town of Ballston. Work will start in about a month.
In September of 1945, brothers Charles V. and Percy Dake purchased the dairy and ice cream business on Church Avenue from Donald Stewart. At the front of the dairy plant was a small store that became the first Stewart's Ice Cream Shop. The shop evolved into a Stewart's Soup and Sandwich Shop with booths and waitresses. It was heavily damaged by a fire in 1984, which lead to its demolition. A new Stewart's Bread and Butter store was constructed the following year, focusing on groceries like milk and bread, as well as ice cream.
The company is also putting the finishing touches on the renovation of the Stewart's on West Main Street in Johnstown.
Hilltop will be building a new single-story building for Oscar's Smokehouse on Raymond Lane in Warrensburg. Another project is a 3,000-square-foot, wood-frame, four-bedroom house on Alden Ave. in Warrensburg.
Albrecht said he has several additions to existing homes in the works in the area, including in Saratoga Springs, "which is a healthy sign, to move into that market."
Hilltop is also fitting a building in Malta that will become a second office for Gateway Dermatology and Dr. Stephen Verral, who currently has an office in South Glens Falls.
"There's lot of things in the hopper," said Albrecht of an anticipated busy year for Hilltop.
For McNairy at Northern Design, his prefabricated products are sometimes ordered, but not actually delivered for months or even years. Others, he said, might be completed in 90 days.
For example, his company this month delivered product for a project on Long Island developed in 2014.
"We take the long view… It's kind of a rolling process, so we need to have designs in the works" that he knows will be for business in the ensuing months and years.
Peter Hoffman, president of Glen Street Associates in Glens Falls, said one of his main projects for 2016 is the renovation of a building called Smith Flats at 55 Bay St. at the intersection with Washington St.
Hoffman said he will turn the three-story building into apartments and about 2,000 square feet of commercial space. There will be 10 apartments when its completed.
"We're hoping to have the work completed by the end of summer or early fall," he said.
The structure was built in 1915 and has brick exterior. It will be used for expanding the business, which is run by the Gifford family, owners of Giffy's Bar-B-Q in Clifton Park.
Another project for Glen Street Associates is renovation of a 2,000-square-foot historic barn in Clifton Park, that is located in a commercial zone. It is located just down the road from Powers Inn and Pub on Meyers Road, which is just off Route 9.
He said the company is finishing up the development of the downtown building that was once the Glens Falls post office. Hoffman purchased the building at 70 Warren St. about three years ago from St, Mary's Catholic Church, which bought the building from the federal government in the 1990s. It was built in 1915 and has about 12,000 square feet of space.
The building was renovated into apartments and space or retail. Hoffman said his company is now talking to potential tenants. The interior work is compete, but exterior work will continue into the summer. It should be fully complete this year.
He noted that the ornate foyer years ago was placed in protection by the U.S. government when it owned the building. It can't be altered without going through a process that would involve the state Historic Preservation Office.
Bonacio Construction broke ground in November for its first major project in Glens Falls, a $28 million mixed-use residential, commercial and retail facility at 14 Hudson St., adjacent to Glens Falls Hospital.
The two-acre site is also close to the Glens Falls Civic Center and a new parking garage. Local officials view it as a sign of a revitalization of the city's downtown.