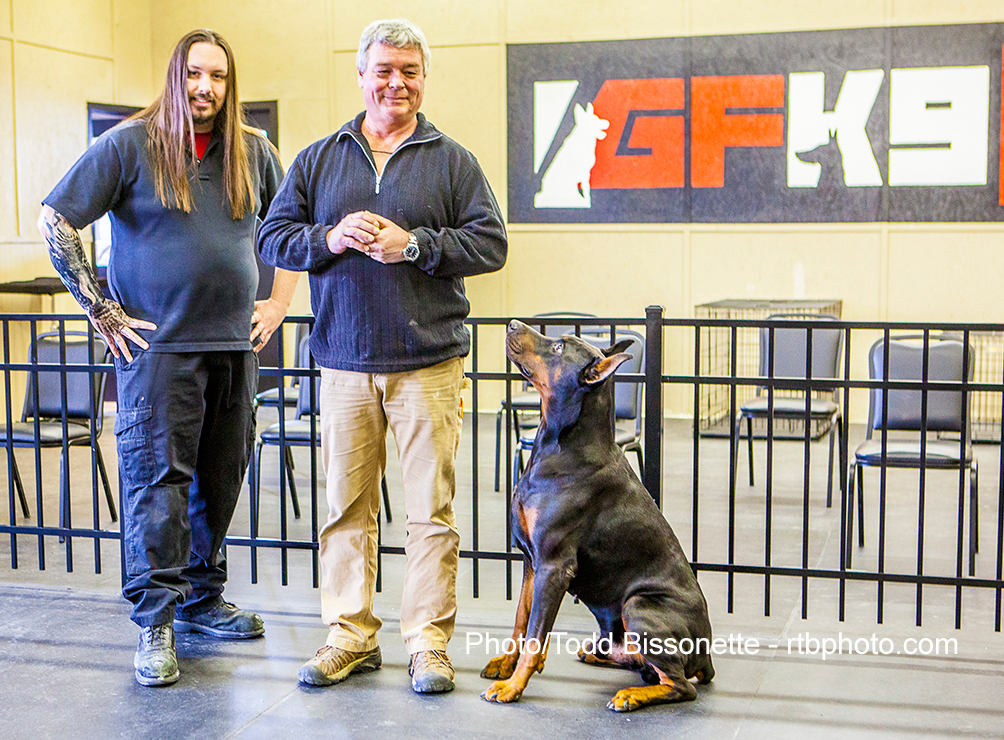 BY JENNIFER FARNSWORTH
A new, grand-scale dog care facility, GFK9, opened its doors this month for grooming, training, day care, dog walking and boarding af canines.
The massive facility 121 Warren St. in Glens Falls has over 36,000 square feet of indoor and outdoor combined space. The business offers everything outside of medical care, according to Ben Bennink, head trainer and partner.
The space has 15,000 square feet of outdoor space and 5,000 square feet for training and day care.
Bennick is partners with the facility owner Mike Tartaglione. Right now, they have two others on staff, but are projecting that staff could grow up to 30 or more, he said. Bennick said he and Tartaglione spent years talking about and planning this type of business. When the property became available, they knew the time was right. The cost of the property was close to $700,000, including renovations, he said.
The property was previously a used car parts warehouse.
"The property went up for sale and everything just fell into place. The town has been absolutely great to deal with. We hope to be able to help the [nearby Glens Falls Hospital] staff, who works long hours, who may be in need of dog care, as well as people in apartments who may not have access to space. We really want to be able to help anyone with a dog," said Bennink.
Tartaglione began working with animals in 1975 at the Central Westchester Humane Society, where he assisted in caring for close to 300 dogs and 150 cats. During that time, he attended trade school and became a union electrician. Shortly after, he was married and relocated to Glens Falls, where he worked as a project manager for electrical projects.
In 2010, he was sent to Afghanistan to perform electrical inspections on U.S. military bases.
"It was during those long nights in Afghanistan that Mike planned for this business," said Tartaglione.
Bennink said when Tartaglione returned in 2013, they started searching for space in Glens Falls and immediately knew the Warren Street location was perfect.
Bennink has been working as a dog trainer since 2010, teaching both group classes and private lessons. In 2012, he obtained certification through the Certifying Council of Professional Dog Trainers as CPDT-KA.
He said his experience includes knowledge of the latest dog training methods and behavioral science through attending seminars, individual study, and collaboration with other trainers. His philosophy is to look at each dog as an individual and figure out what works best for them.
"Sometimes a dog works well with others, some do not like other dogs. Some need extra exercise. Whatever their needs are, we will make them happy," said Bennink.
For more information, call 250-6959 or visit their website at www.glensfallsk9.com.