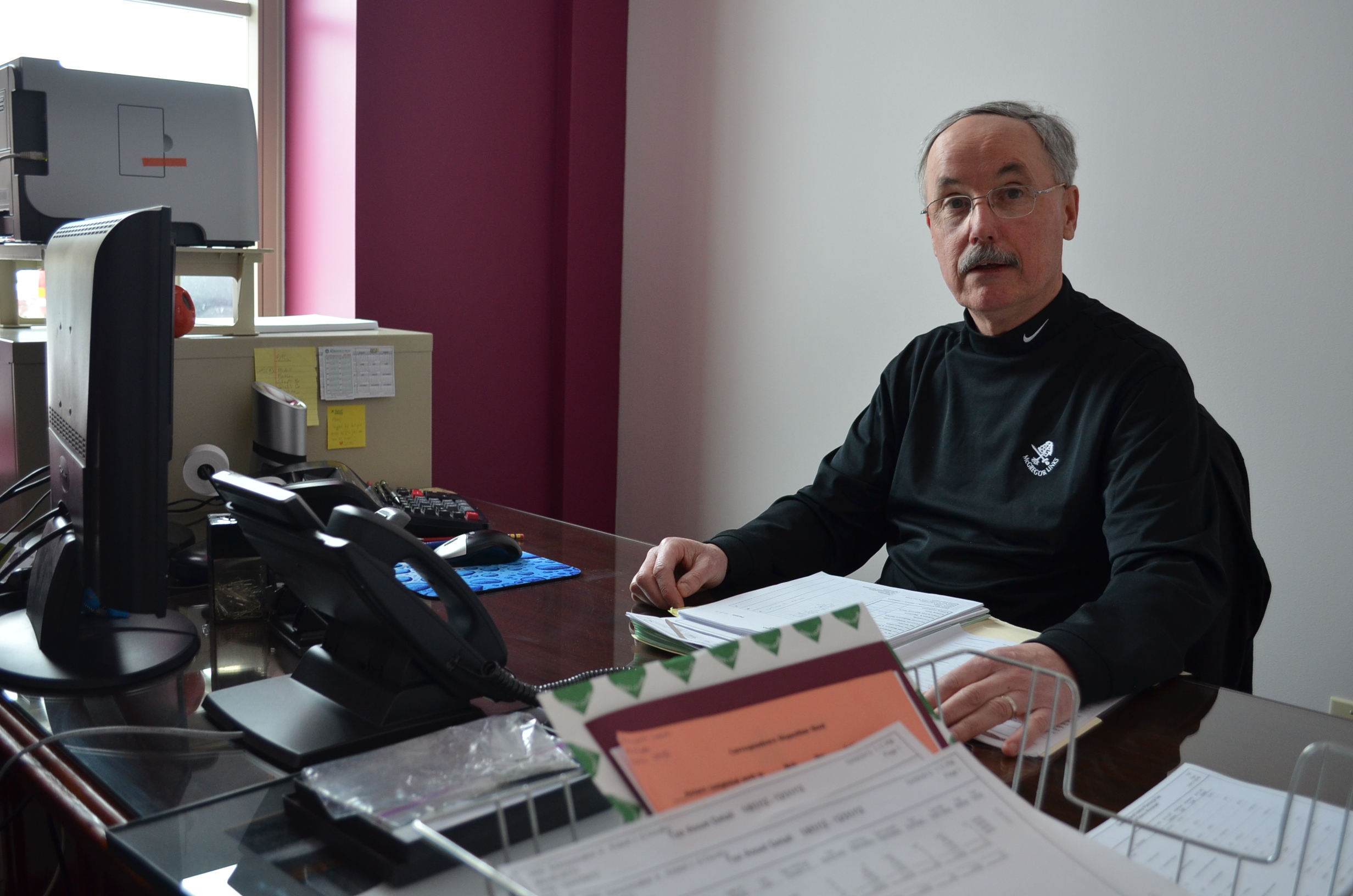 BY JILL NAGY
His clients' issues have not really changed–
"making money and keeping taxes down"–but the way he does his job has changed tremendously, said Rick Fuller, a Glens Falls accountant who has been practicing in Glens Falls for more than 20 years.
"I'm a slave to technology," he said. "It seems like I can't move without it."
Fuller, like so many other CPAs in his field, relies constantly upon his computer for information, research assistance, calculations, form preparation, and more. He can contact the IRS and the state Department of Taxation and Finance online to resolve problems, access archived information, and file returns.
If there is a downside, he said, it is that he no longer has as much information in his head. If he is asked about a standard deduction, he has to look it up online. He used to have it on the tip of his tongue, not the tips of his fingers. Catherine Bostock-Hudy of CBH Business Services, agreed. She said she relies "100 percent" on computers for data, reports, and calculations. The state tax agency insists that professional preparers file tax returns online, she noted.
"One of the biggest changes [in the accounting field] has been moving from desktop computers to more cloud-based systems," she noted. However, in her practice, she does not use cloud-based services. "
"I am concerned about security, considering the type of data I keep for my clients," she said. Many of her clients bring her back-up copies of their data on flash drives. Many times, she does her work at the client's place of business.
Another change Bostock-Hudy has noticed is the requirement that she, in effect, police her clients. There is a greater onus, and greater penalties, on preparers for errors and misstatements, even if they are the client's fault.
"I'm having to ask questions that really don't have to do with income," she said. On the whole, though, she feels that "anybody who's doing this as a business has to do due diligence."
Also, as regulations become more complex, she finds her business clients asking her to do more than she had to do in the past.
The rules surrounding the Affordable Care Act have created particular burdens, especially last year, when the forms issued by the health care exchanges were initially incorrect and the corrected forms did not arrive until after tax returns were filed. Fortunately, she noted, the IRS did not require amended returns to be filed.
"Some of the software doesn't have it totally right just yet," she added.
Kelly Reinhart of Reinhart & Associates LLC is one of the accountants who has moved much of his practice into "the cloud." For the past five years, each of his clients has had a version of accounting software "sitting in the cloud."
They enter their data and Reinhart accesses it as he needs it to prepare documents and reports. Most of his communication with his client is through their software, he said.
In fact, Reinhart has completely restructured his business operation, so that clients pay a fixed monthly retainer instead of fees charged per hour or per project. When they have extra problems or questions, they feel free to contact him without having a time clock ticking in the background.
He finds that things balance out with some clients having greater needs one month and others, another. He said that his clients "enjoy having one fee" and that his business is "growing by leaps and bounds, really skyrocketing," because of the change.