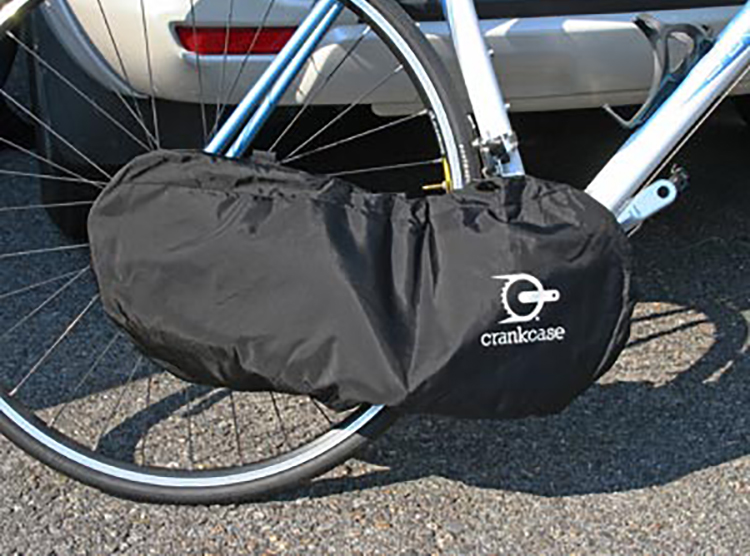 By Maureen Werther
Famous cartoonist Charles M. Schulz once said, "Life is like a ten-speed bicycle. Most of us have gears we never use." For Jane Stine, creator of Crankcase, this may not be true.
Stine's life and career paths have traversed a number of diverse landscapes and taken some interesting and seemingly unexpected turns along the way. Her parents were originally from Scotland and her father, a medical technologist, moved with his wife to Uganda, where Stine was born. After spending 10 years there, she moved back to Scotland with her family. A few years later, her father was hired by Albany Medical Center and the family immigrated to Albany.
Although Stine's father was a medical technologist, he also loved working with his hands and he had a "fabulous woodworking shop, where I loved to tinker," she recalled. As a child growing up in Africa, self-reliance and ingenuity were important traits to develop, and she learned early on how to view obstacles as opportunities for problem-solving and innovation.
Stine graduated from college with a degree in social science and got a job working as a buyer for a pharmacy. However, her more mechanical side re-emerged after meeting and marrying her husband, Jim.
Jim worked for Tingue, Brown, & Co., a large industrial laundry and textile machinery company and part of his role was to travel to different locations to repair or rebuild machinery.
Stine began traveling with her husband and, ultimately, working with him.
But Stine and her husband also love traveling on two wheels. As avid cyclists, the couple have traveled to and participated in numerous tours, races and other cycling events. It was through this activity that her path veered off in another direction.
"I had just recently bought a new car–a Volkswagon Jetta," she said, "And there was no way I was going to put my bike inside that car and risk getting grease from the drivetrain all over the new upholstery."
Stine realized that she was not alone in her dilemma. All of her cycling companions dealt with the issue of grease stains or messed up bike chains during transport at one time or another.
Donning her problem-solving cap, Stine took an old pair of her husband's khaki pants and fashioned them into a cover for the crankcase and gears.
"I am definitely not a seamstress," she said. However, using just a needle and thread, she managed to put together a viable prototype and send it off to Southern Converters in Peachtree, Ga., a manufacturer of durable textiles for use in the commercial laundry industry and a company that she knew well through her work with Tingue, Brown.
In 2010, Stine introduced her new product, which she called Crankcase, a bike chain cover made out of 430 Denier nylon with a 20-ounce felt padding that protects both the drivetrain and automobile interiors.
She and her husband travelled to large bicycle tours and events throughout the region, buying vendor space and selling Crankcase to other cycling enthusiasts.
Crankcase is available both online at www.CoverYourCranks.com and at a number of stores throughout Massachusetts, Vermont, and New York, including the L.L. Bean store at Colonie Center.
During the process, Stine came up with another solution to another problem prevalent among cyclists: how to safely transport abike from one location to another. Her son lives overseas and soon after moving there he decided that he wanted to have his bicycle with him. The couple inquired about the cost of transporting the bike by air and discovered it would cost them approximately $1,000.
Using the same nylon and dense padding, Stine developed the Bike Tote, which also sells online and in stores for $249.99 for a standard tote and $375.00 for the pro model.
She has a customer in Montreal–a cycling shop–that rents out the Bike Tote to customers traveling for bike tours and races. Both products are made in the U.S.
"I felt it was important that they be made here," she said.
Stine still travels through the U.S. and Canada, repairing sophisticated machinery while also managing her cycling equipment business.