Mannix Marketing's team of marketing professionals has expanded again with three recent additions.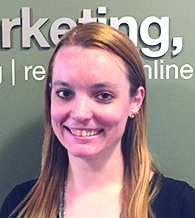 Erin Nudi and Joseph Legault joined the team as creative content editors. Nicholas Flaherty joined the team as a client support specialist.
Nudi brings experience as a freelance writer for publications such as 518Life, Times Union, and Saratoga Today. She holds a bachelor's degree from Roger Williams University, where she double-majored in English literature and communications.
Nudi will write content about local businesses and events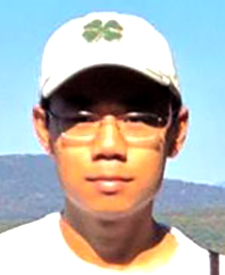 forregional newsletters and online guides including Albany.com, Saratoga.com, LakeGeorge.com, and Adirondack.net. She will also assist with keeping local event calendars up to date.
Legault has experience in creative writing, editing, proofreading and database information management.
He is a 2010 graduate of Hadley-Luzerne High School and a 2014 graduate of Hamilton College, where he majored in creative writing and minored in medieval and renaissance studies. While studying at Hamilton, he worked as a media relations intern and an editor for the college's literary/arts magazine.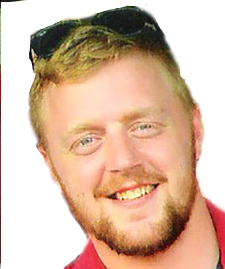 Flaherty will work to provide clients with customer service and assist with website edits and adjustments. He will also serve as office manager.
Flaherty holds a bachelor's degree from the SUNY Albany, where he majored in communications and minored in business. Before coming to Mannix Marketing, Flaherty worked at WNYT Channel 13 as a studio camera and teleprompter operator. He has also worked as a marketing/sports reporting intern with the Amsterdam Mohawks Collegiate Baseball team.
* * *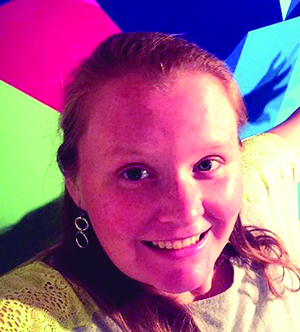 The Lower Adirondack Regional Arts Council (LARAC) announced that Candice Frye will take over as executive director when current director Ellen Bütz retires July 1.
Frye is currently LARAC's community outreach coordinator, and has worked at LARAC since August of 2010.
Frye has been in charge of administering the community arts grants which support arts and cultural programs in Warren and Washington County. She has coordinated LARAC's volunteers for all events including the June Arts Festival which celebrates its 45th anniversary June 18 and 19 this year. She has also coordinated musicians for the June and fall festivals, gallery opening receptions and community events such as Take a Bite.
Frye has served as market coordinator for the Glens Falls Farmers' Market since 2011. She is a board member of the Kiwanis Club of Glens Falls and the New York Multi-Arts Center Consortium, a member of the Charles R. Wood Theater's program committee and an ARCC Ambassador.
She is a 2015 graduate of the Chamber's Leadership Adirondack Class, and was named one of the Glens Falls Post Star's "20 Under 40" honorees in 2014.
* * *
The Lake George Regional Chamber of Commerce & CVB Inc. announced the addition of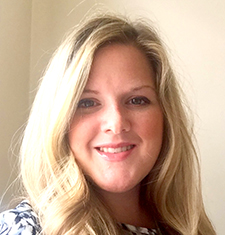 Amanda May Metzger in the position of marketing coordinator.
Metzger will be responsible for the Chamber's online content and website coordination, as well as its social media strategy. She will also help design the Chamber's marketing materials, including the annual Travel Guide that is published in January with more than 70,000 copies distributed throughout the state.
Metzger is a journalist with seven years of experience working at newspapers. She most recently worked at The Post-Star in Glens Falls. Her reporting on Lake George issues earned her the New York State Federation of Lake Associations 2015 media award.
Metzger, originally from Binghamton, is a graduate of the University at Albany with a degree in journalism and geology. She lives in Glens Falls.
* * *
Adirondack Health Institute in Glens Falls (AHI) announced the hiring of five staff members.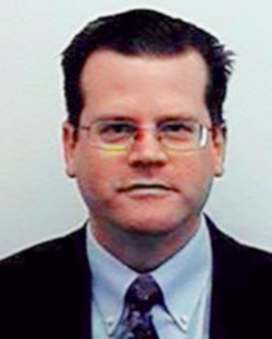 Eric Burton joins AHI as chief financial officer. He is a health care financial and operations leader with more than 25 years of experience. Prior to joining AHI, Burton was chief operating officer at Hometown Health Centers in Schenectady, chief financial officer at Hudson Headwaters Health Network in Queensbury, and director of finance for McClellan Health Systems in Cambridge.
Burton has leadership responsibility for building and managing effective and streamlined administrative and financial systems, overseeing finance, accounting, budgeting and other operational areas.
He received a Bachelor of Science degree in finance from Siena College. He is a member of the Healthcare Financial Management Association and in 2014 was named to the Albany Business Review's CFO of the Year class.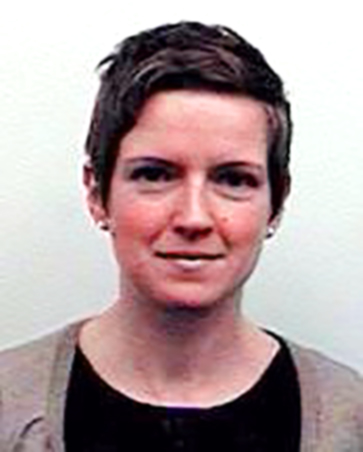 Rebecca Evansky rejoins AHI as project manager/special projects after previously serving as program director, legal advocate, prevention educator and program assistant for AHI's Sexual Trauma and Recovery Services (STARS) program. She returns to AHI from the Washington County District Attorney's Office where she was a senior crime victim specialist.
Evansky develops plans and timelines and manages work for a variety of AHI projects, including prevention awareness and education. She assists with writing grants and reports, creating and delivering presentations, researching evidence-based best practices, and reviewing data and needs assessments.
She earned a Bachelor of Arts degree in psychology from the University of South Florida and an Associate of Arts degree in psychology and Nursing from St. Petersburg College. She is a volunteer with the Washington County Children's Committee, and a board member of the New York Crime Victims' Assistance Task Force.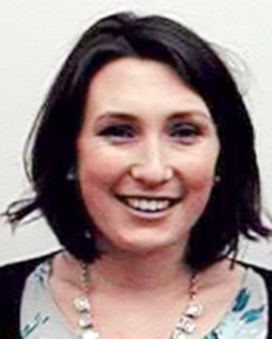 Jessica Maguire joins AHI as community health services coordinator. Previously she was with Saratoga Hospital's Patients Accounts Department, where she was responsible for cash posting as a patient financial services representative.
Maguire provides administrative and operational support for AHI's Adirondack Rural Health Network (ARHN) and Population Health Improvement Program (PHIP). Among other duties, she is responsible for coordinating meetings, events and trainings, facilitating webinars, creating meeting materials, creating and maintaining records, developing and conducting presentations, and tracking and reporting program activities.
Maguire attended SUNY Cortland, where she was a health intern in the Wellness Office. In that role, she organized and planned events for wellness programs and worked on various projects to raise health awareness on campus. Maguire holds a Bachelor of Science degree in community health from the college.
Missy Ricciardone joins AHI as office manager. She comes to the organization with more
than ten years of office management experience, most recently in a number of supervisory roles at Capital Region Orthopaedics. Prior to that she was a small business owner/office manager, and a call coach at Empire BlueCross BlueShield.
Ricciardone is responsible for the management of all AHI office services operations. Among other duties, she develops and supervises the utilization process for services and equipment, arranges office meetings and serves as a vendor liaison.
She is a graduate of Scotia-Glenville Senior High School.
John L. Weslowski joins AHI as chief compliance officer. He is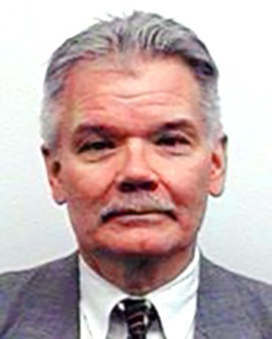 an attorney with extensive experience in state and federal litigation, municipal and administrative law, workplace issues, consumer protection, ethics, and attorney discipline.
Weslowski has leadership responsibility for overseeing and monitoring the development and implementation of the organization's compliance program, with a particular focus on Delivery System Reform Incentive Payment (DSRIP) Program compliance requirements. He also develops and implements methods to improve efficiency and quality of services to reduce vulnerability to fraud, waste and abuse.
Weslowski earned a Bachelor of Arts degree in English from the University of Michigan, and a Juris Doctor degree from Wayne State University Law School in Detroit. He has done doctoral studies and earned graduate degrees in theology from Catholic University of America in Washington, D.C.
* * *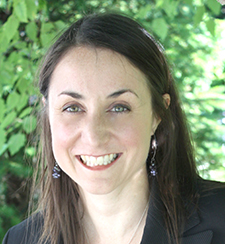 Wilcenski & Pleat PLLC announced that co-founder Tara Anne Pleat, Esq., was elected a fellow of the American College of Trust and Estate Counsel.
ACTEC is a national professional organization of approximately 2,600 lawyers who have demonstrated the highest level of integrity, commitment to the profession, competence and experience as trust and estate counselors.
Individual lawyers meeting the criteria for membership are nominated by Fellows of the College, and are subjected to careful review by both state and national membership selection committees prior to consideration by the regents of the College.
Fellows are selected on the basis of experience, professional reputation and ability in the fields of trusts and estates and on the basis of having made substantial contributions to these fields through lecturing, writing, teaching and bar activities.