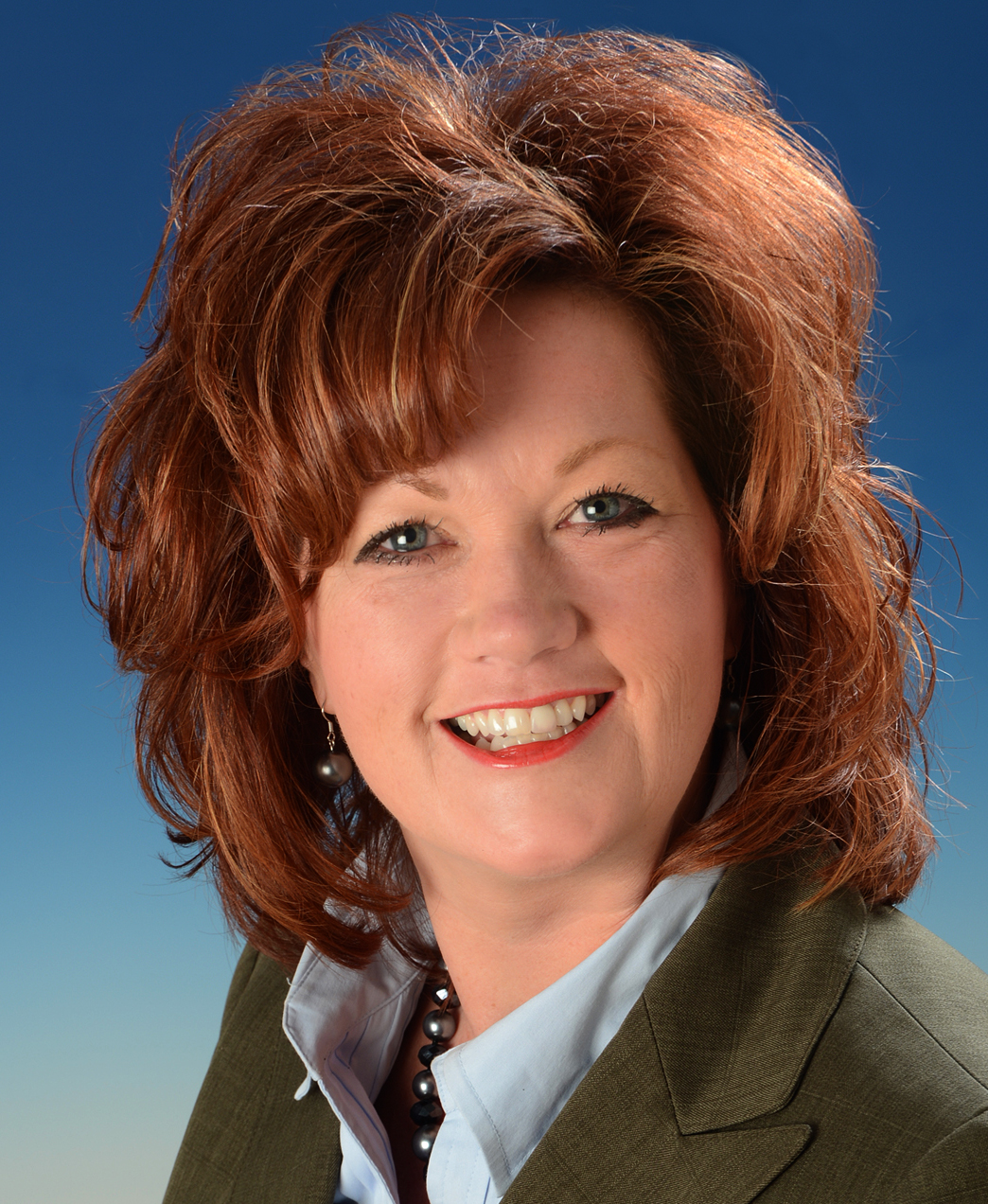 By R.J. DeLuke
The new president and CEO of the Adirondack Regional Chamber of Commerce worked with that organization in the past, before serving five years as president of the Washington County Local Development Corp. Her employment took her south for a while, as vice president and economic development specialist with the Saratoga Economic Development Corp. (SEDC).
But Tori Riley–a Fort Edward native and Fort Ann resident–has returned to the ARCC in a big way, becoming the first female to hold that job in the organization's 102-year history.
"It's been very heartwarming," she said of her return and the welcome she has received. "To be a part of this again–I feel like the luckiest lady in the world."
"This community is amazing, and filled with fabulous businesses," she said on June 14, her seccond day on the job.
The ARCC board of directors made the announcement on May 12. She previously served the ARCC as program management director from 2004-2008.
Riley returns to the Chamber after more than three years with SEDC, where she was part of a team that helped attract and retain thousands of jobs and encourage millions of dollars in new capital investment in the county. Prior to her first tenure at ARCC, she worked for 12 years in the employment industry with Park Personnel Services Inc.
Riley said the future of the workforce in the region "is one of the biggest challenges" as the Chamber moves forward. She will be working with SUNY Adirondack, the area BOCES and high schools to develop ways they can help students prepare for jobs with local businesses and industries.
He intent is to "implement a harmonious, all-inclusive coalition to address these issues." They will determine what careers are out there and growing how to develop programs that will meet those needs.
"It's the best investment to make for our future," she said.
In general, she said she will look at what programs the Chamber has, and what other groups and agencies might be doing, and try to eliminate redundant services. That leads to more efficiency.
One such agency is EDC Warren County, led by Edward Bartholomew.
"I have a clear understanding of how the two of us can compliment one another, and we're going to do just that," said Riley.
She called the local business community as committed and humble and the Chamber membership one of high caliber and integrity. When she speaks with business people about issues "they rarely talk about themselves," she said, but rather about issues and how to make things better for the region.
"This is a special area. It's not just mountains and lake. It's the people," she said.
Among things in the near future, Riley said the Chamber is working on its next Leadership Adirondack class and going through applications, which can be filed at the Chamber through Aug. 17.
She noted the Nonprofit Business Council and Workplace Wellness Committee are groups where interested Chamber members can get more involved.
"I think we hit a home run," said Thomas G. Albrecht Sr., ARCC board chairman. "We had more than 100 applicants, and Tori rose to the top based on her passion for our mission, her deep relationships and respect among our regional business and government communities, and her spirit of collaboration, which is so important for a regional chamber. She has the business acumen, enthusiasm and entrepreneurial energy to truly make a difference."
ARCC Interim President & CEO George Ferone, who served on the executive search committee, said, "When you consider Tori's tremendous expertise in helping businesses grow and thrive, and combine it with her incredible passion for our region, you have someone who is ideally suited to lead the ARCC into the future. Tori is well prepared to move the organization forward in a positive way, and to position the ARCC to meet the needs of our members and be the decisive voice of business in our region."
"I am so thankful for the opportunity to lead this organization," said Riley. "I had the privilege of serving the ARCC nearly a decade ago and saw first-hand the many ways in which it helps its members grow and thrive. The ultimate success of any chamber comes from the success of its members, and I'm looking forward to discovering new ways that we can be of even greater service to them."
"Through my work with SEDC and the Washington County LDC, I have built a deep knowledge and understanding of the resources and programs available on the local, state and federal levels to help businesses succeed and grow," she said in a statement released in May. "I'm also a big believer in collaboration, and look forward to partnering with other organizations, both public and private, to advance the growth of our region's economy."
She is a member of the board of directors of Fort Hudson Health Systems in Fort Edward and sits on the Lake George/Lake Champlain Regional Planning Board Revolving Loan Committee. She is a 20-year member of VFW Post 2475 in Glens Falls, and volunteers and advocates on behalf of veterans and senior citizens.
The Chamber also announced that Greg Chanese, marketing and communications manager, is leaving ARCC. He has held the position for nearly four years.
ARCC officials said Chanese has been instrumental in many of the its programs and services, including the creation of the Adirondack Craft Beverage Trail. He is taking the job of marketing director at Shmaltz Brewery in Clifton Park.