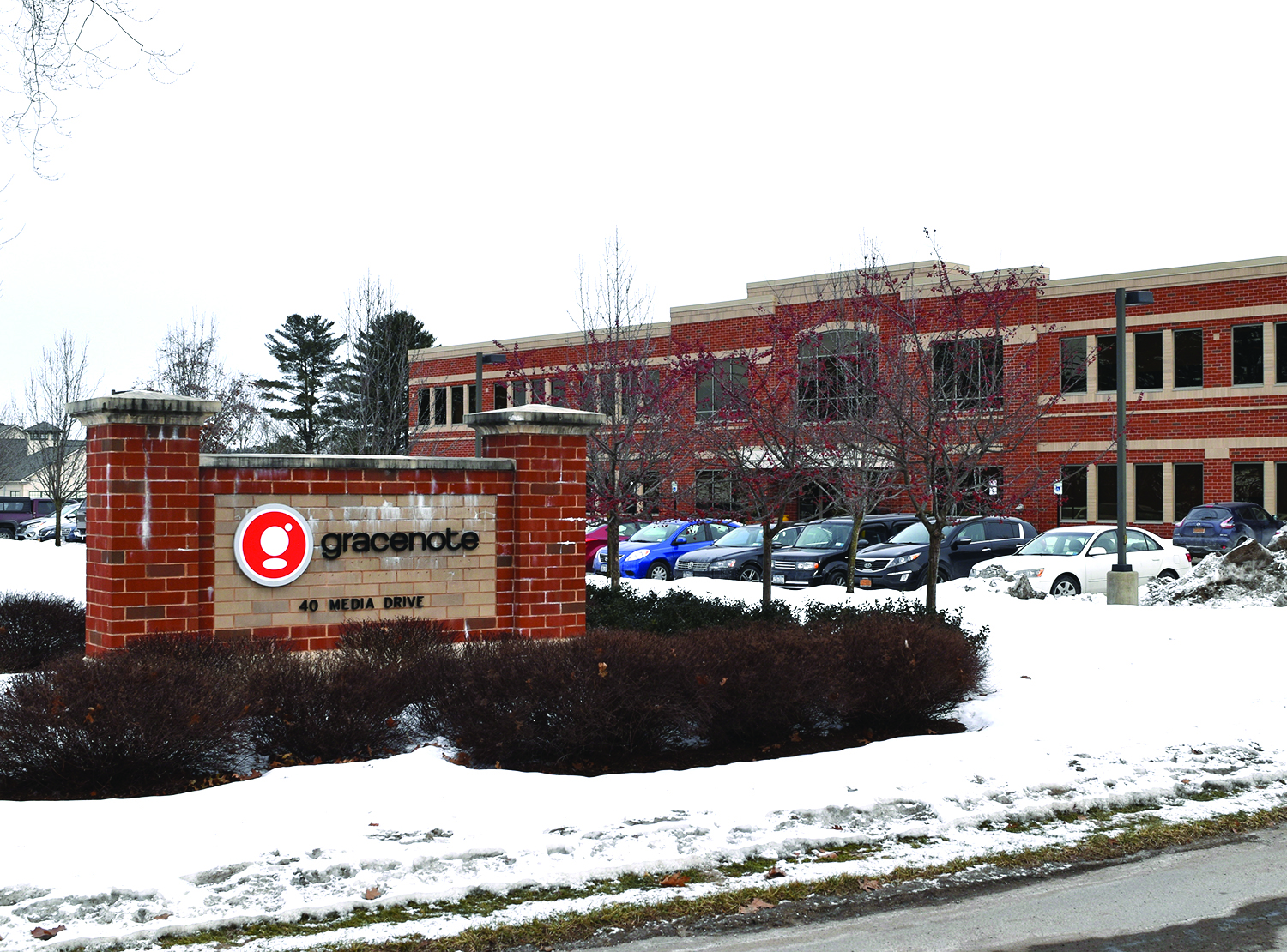 The Nielsen company has entered into an agreement with Tribune Media Co. to purchase Gracenote, a major provider of media and entertainment metadata based in Queensbury.
With this transaction, Nielsen will acquire the data and technology that underpins the programming guides and personalized user experience for major video, music, audio and sports content, the company said in a new release. The acquisition extends Nielsen's footprint with major clients by including Gracenote's global content database which spans across platforms including multichannel video programming distributors (MVPDs), smart televisions, streaming music services, connected devices, media players and in-car infotainment systems.
Ed Bartholomew, president and CEO of EDC Warren County, said he is "optimistic that with an excellent and productive workforce (350) at Gracenote there will not be a disruption in this workforce for our region. Employees based at the Queensbury site have been instrumental in completing key projects for the company."
Bartholomew indicated that he will be reaching out to the new owners to express EDC Warren County's readiness to assist in their transition, along with any possible updated equipment, facility upgrades and workforce development programs.
Gracenote provides reference information for over 12 million movie and television listings and 200 million music tracks, and drives the interfaces of the major streaming digital media services, as well as the connected technology systems in over 75 million automobiles. The company is considered the industry standard for automatic content recognition (ACR) technology, powering the discovery and recommendation engines used by television, music and automotive companies.
By bringing Gracenote's capabilities into its measurement framework, Nielsen will have the ability to provide clients with deeper analytics on consumer behavior and offer an unprecedented view of audience engagement from discovery to consumption, the company said.
"As part of the Nielsen Total Audience measurement framework, Gracenote's intelligent metadata will help meet our clients' needs in an addressable world where marketers target customers and optimize campaigns in real time. The inclusion of this data will also allow media companies to optimize their content for specific audiences," said a company statement.
In addition, Gracenote's long-term client relationships across TV, audio, sports and auto will be further amplified through Nielsen's global reach and position as a leader in audience measurement and intelligence. The transaction is expected to close during the first quarter of 2017.
"Gracenote's metadata and content recognition technology fuels the interfaces of the major video, music and in-car infotainment systems that consumers engage with every day. This acquisition provides Nielsen with a significant asset in our mission of measuring and understanding consumer behavior," said Karthik Rao, president, expanded verticals at Nielsen.
"For the past decade, Gracenote has connected millions of people every day to the TV shows, sports, movies and music they love, making entertainment more accessible and discoverable," said John Batter, CEO of Gracenote. "We are excited for the opportunity to take the next step with Nielsen and expand our global reach by continuing to deliver innovative, insights-based solutions to clients."
The transaction is expected to close in the first quarter of 2017. The transaction is expected to be financed through a combination of cash and debt. Nielsen was advised on the transaction by PJT Partners and worked with Baker & McKenzie as legal advisors, according to company officials.
Gracenote will operate as a business unit within Nielsen. The company will continue to operate from its headquarters in Emeryville, Calif.
For more information, visit www.nielsen.com.