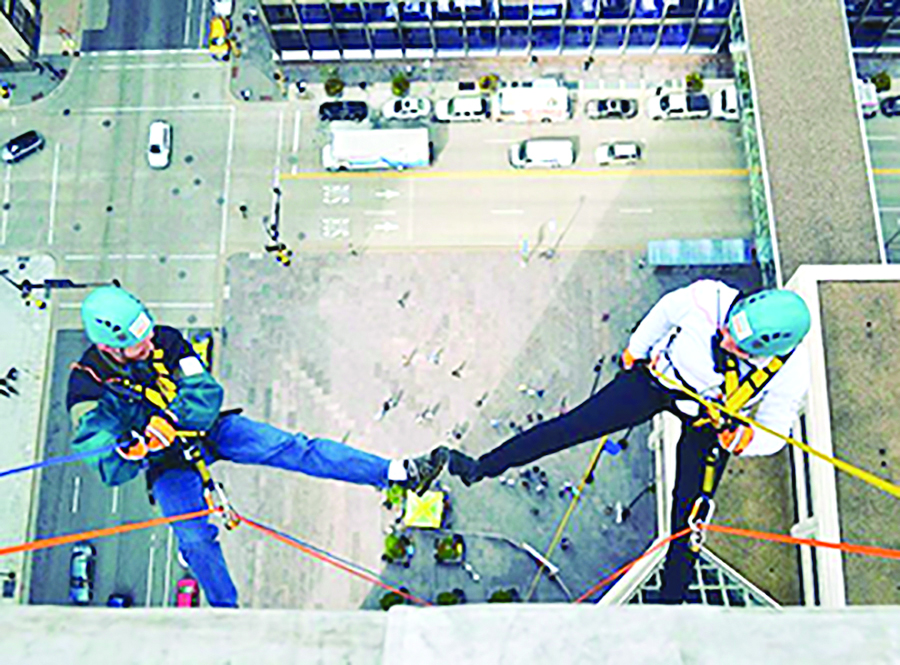 By Susan E. Campbell
A unique fundraising event promises to jump-start Tri-County United Way's new fiscal year and help dozens of worthy agencies receive the financial assistance they need.
"We are going over the edge," said Duane J. Vaughn, executive director of the United Way office that has served Warren, Washington and northern Saratoga counties since 1923.
She meant, literally, over the edge of the five-story Queensbury Hotel. Tri-County United Way has partnered with Over The Edge, a company out of Canada that has raised $50 million for nonprofit agencies since its inception by helping brave volunteers rappel down the side of a building—scaling down the building using a special rope setup. Professionals guide participants through the entire rappel, and Over the Edge adheres to strict guidelines set by experts in the industry;
"This fundraiser works like a walk-a-thon or road race where participants collect pledges from their own pools of friends and family," Vaughn said.
Because the participants raise the money rather than the nonprofit organization itself, Vaughn hopes to reduce "donor fatigue."
"Ours is a very giving community and donors are very important to us," he said. "We are always looking to find ways to lessen their burden."