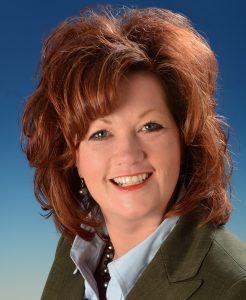 The board of directors of the Adirondack Regional Chamber of Commerce (ARCC) announced that President and CEO Tori J.E. Riley has decided to leave her position, effective Tuesday, Sept. 5.
She will return to a job she held previously, taking the position of vice president with the Saratoga Economic Development Corp. (SEDC).
The ARCC board will form a committee to lead a search for a new president. In the interim, members of the board's Executive Committee will work closely with staff on a day-to-day basis to ensure Chamber programs and services continue uninterrupted.
"The ARCC has regretfully accepted Tori's resignation," said board Chairwoman Dianne Shugrue, president of Glens Falls Hospital. "Tori is a tremendous ambassador for our region and a dedicated advocate for ARCC members. We wish her the very best as she continues her good work on behalf of our regional business community."
"I love the ARCC," said Riley. "It is a phenomenal organization and a tremendous resource for businesses of all sizes. But I have come to realize that my greatest passion lies in the economic development sector and the direct recruitment and retention of businesses that SEDC does so well.
"I am proud of the many accomplishments my staff, the board of directors and I achieved together, particularly in adding new educational programs to the Chamber's offerings and strengthening the organization's financial foundation. I look forward to watching and supporting the ARCC as they continue to do great things in the future."

Riley, a Fort Edward native and Fort Ann resident, was named ARCC president and CEO in May of 2016, after more than three years at SEDC. She had previously served as the ARCC's program management director from 2004-2008.
"We look forward to Tori's talents and contributions adding to our team effort to attract and retain businesses here," said SEDC in a statement." She begins officially with SEDC on  Sept. 11.
ARCC serves more than 1,000 members, predominantly in Warren, Washington and Northern Saratoga counties. It is a leading advocate for regional businesses on a wide range of public policy issues and provides its members with a wide variety of business education, development and networking programs.
SEDC is a private, investor-led, nonprofit consulting firm established in 1978 that works to retain existing businesses, while stimulating new investment to create more jobs in Saratoga County and the Capital Region.