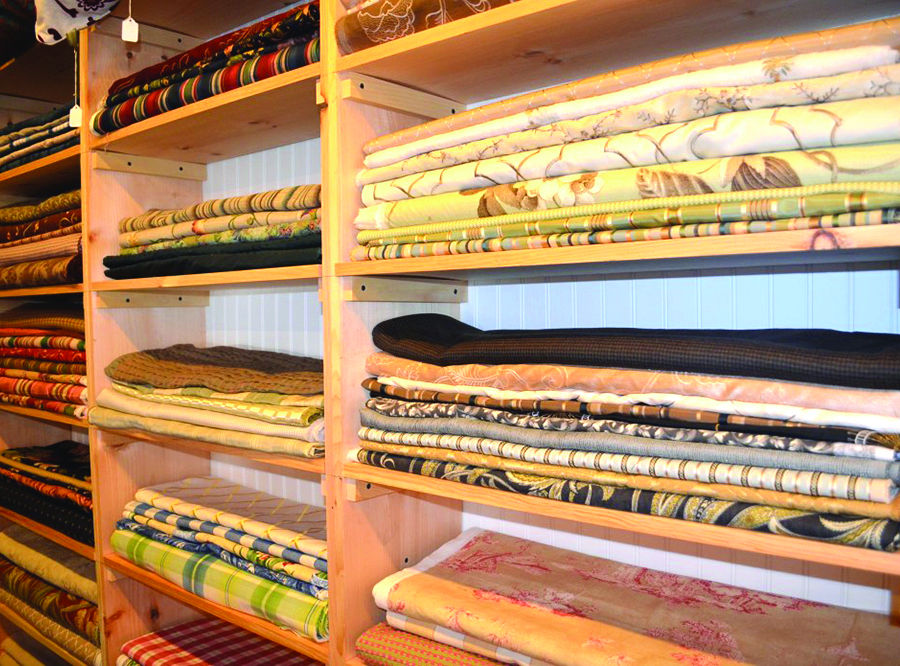 By Maureen Werther
Fall is a busy time of year for architectural and interior design showcases and magazines, which are full of new and upcoming trends in home design and décor.
Now is the time to see what's new, what's hot and what's "not" in the world of interior design. Many people don't want, or can't afford, to completely redecorate an entire home every few years. Sometimes, all it takes is adding accent pieces in new colors and materials to update a home's look, or renovating one room to give the kind of space a person is looking for.
"People are using more mixes of metals, like silver, bronze and gold tones, instead of having the same tones throughout the house," said  Shelly Walker, an interior designer for nearly 20 years and owner of Finishing Touches Home Décor, Ballard Road in Wilton. She added that she is seeing a lot of bronze, mixed with black and gold.
In terms of architectural style, Walker said that an open floor plan is still hugely popular.
She said that the architectural trend of blending farmhouse rustic with contemporary and industrial design is still extremely popular, particularly with millennials, who are quickly becoming the largest category of home buyers.
While Walker noted that darker woods are still very popular in flooring and walls, she said that ceramic and porcelain tiles made to look like wood are also very big.
One change is the size of those tiles, said Walker, is a move away from smaller 12×12 inches dimensions to larger 10×24 and 12×24 dimensions.
Walker said that there is a definite move in the direction of bolder jewel tones and richer fabrics in home décor, with various shades of blues, greens and bright colors coming back into vogue.
Vicki Ure, owner of Victoria's Corner located in the Shirt Factory in Glens Falls, agreed with Walker about jewel tones and rich fabrics like velvets. However, she said she thinks it will be a while before this trend takes hold in the upstate region.
"It takes a few years for trends to become popular up here," she said.
She said neutral shades like beiges and greys continue to be popular, as is the trend of combining farmhouse rustic with contemporary chic and even more minimalist industrial décor. Ure is also seeing iron and oil-rubbed bronze in fixtures, lighting and other accent pieces.
Ure said that her business continues to be strong in the areas of furniture re-upholstery and slipcovers to update and modernize furniture. "It's a wonderful way to update your home's look without spending a fortune on a complete redesign and redecorating project," she added.
She said re-cycled and reclaimed wood and furniture continue to be popular decorating items.
Tabletops made of reclaimed barn and other wood are particularly popular. Using decorative screening is also a trendy way to accent spaces and create nooks within open floor plans, according to Ure.
Victoria's Corner is known, at both its Glens Falls and Ballston Spa locations, for the popular "chalk paint" by Annie Sloan. This is a technique for updating furnishings without the labor intensiveness of sanding, stripping and re-finishing wood furniture.