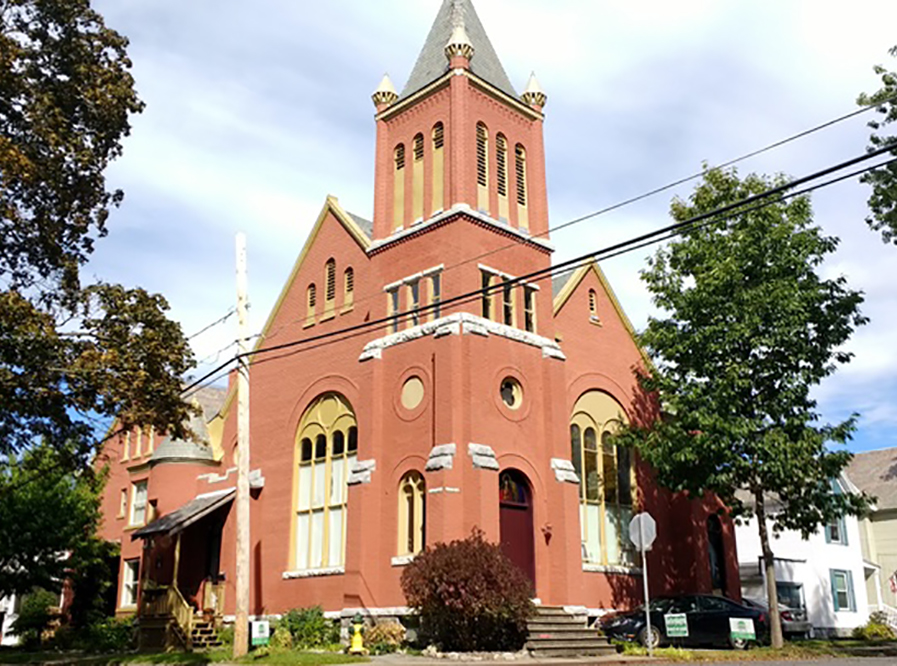 By Maureen Werther
In a region where new office buildings, apartments, condos and mixed-use structures are rapidly taking over the landscape, there are still residents and business people committed to restoring and stewarding the buildings that are part of the rich culture of the region.
Esmond and Danielle Lyons are one couple who have made a significant impact on their neighborhood with a dedication to restoring a Glens Falls church and rectory and transforming it into a space for yoga and the arts, as well as a private residence.
Esmond is a painter of murals and Danielle,  who is also a painter, designs and creates jewelry and teaches yoga.
When they discovered the abandoned church on the corner of Grove and Garfield avenues in Glens Falls in 1995, it had been neglected for at least 30 years and there was a "condemned" sign on the front. The church had originally been sold to a private individual. It changed ownership two more times after that. Each previous owner had bought it with the intention of restoring it. But that never happened.