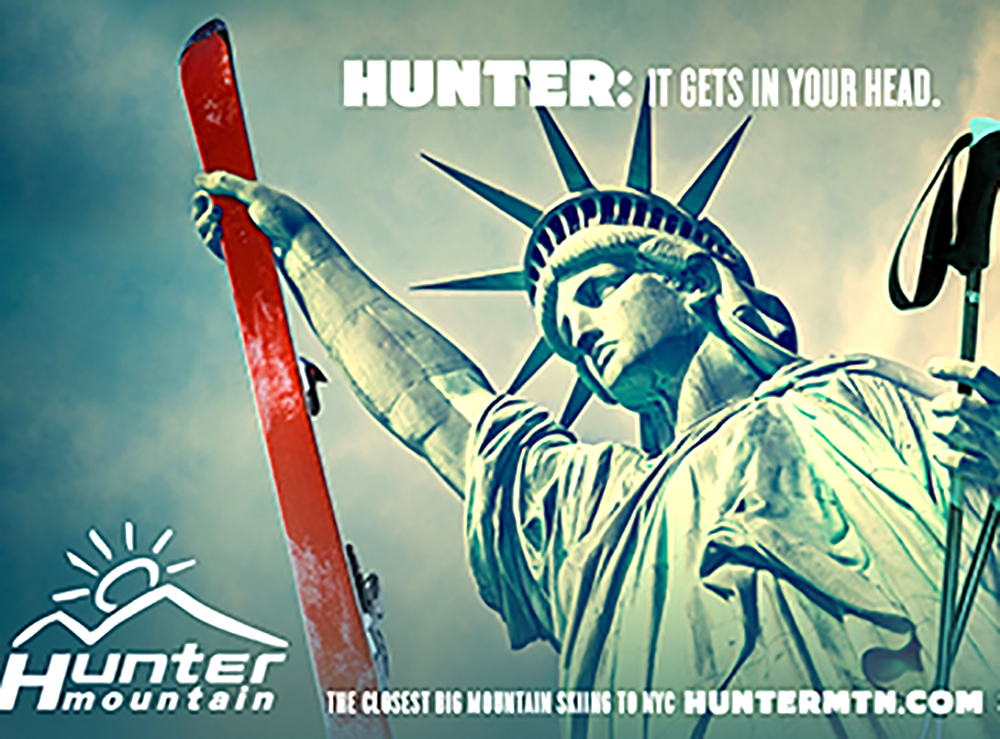 Glens Falls-based Design and communications agency Trampoline Design won a judge's citation, a gold award, five silver awards and the Betsy Best in Show award at the 2018 American Advertising Awards-Capital Region event, held March 3 at Proctors Theatre in Schenectady.
Trampoline is a state-registered woman-owned agency established in 2003. The studio specializes in destination marketing, higher education, municipal and lifestyle brands, and has a full-time staff of 17.
"We have participated in this event almost every year since we started Trampoline. It's an opportunity for our creative team to be recognized by their peers as well as a way to demonstrate to our clients that we love the work. I'd also say that it's a great way to stay hungry and on the quest for the strongest and most effective design and messaging, for our clients and for ourselves," Amanda Magee, partner, Trampoline Design.
The judge's citation was given for Trampoline's design and custom illustration for the Wildcat Mountain Resort 60th anniversary poster. This project was completed as part of Trampoline's relationship as Peak Resort's Agency of Record.
The silver awards were given for:
• Sales & Marketing, Collateral Material, Publication Design. For the design of the Double H Ranch 25th Anniversary book, a blend of illustration, photography and typography bringing to life 25 years of the camp.
• Out-of-Home & Ambient Media, Public Service Ambient Media, Single Occurrence for the Donation Target at West Mountain Ski Area sponsored by Glens Falls Hospital and benefitting the Double H Ranch. This four-organization collaboration caught the judges' eyes and was recognized for its out-of-the-box strategy and energetic messaging.
• Elements of Advertising, Visual-Illustration-Single for Wildcat Mountain poster illustration.
• Sales & Marketing, Collateral Material, Publication Design. For the design of the  SUNY Geneseo publication "Geneseo Destination Guide," an oversize publication showcasing the beauty of the Geneseo area.
• Cross Platform, Integrated Branded Content Campaign, Local or Regional/National for Glens Falls Hospital and Glens Falls Hospital Snuggery for the "The very first _______" campaign.
The Gold Award went to:
Cross Platform, Integrated Advertising Campaigns, Consumer Campaign. For the local Hunter Mountain "Hunter Gets in Your Head" New York City metro campaign.
Trampoline's campaign for Hunter Mountain also took home the Betsy Award, which is the annual Best in Show. The award nominees are selected by the judges and can be from any category. The recognition is for truly outstanding work in the advertising field.
  "It took all these New York City landmarks and put them in the context of how a skier or snowboarder might see them. It really takes these icons and reinvents them," said ADDY judge Jason Tselentis, associate professor, Winthrop University.
"It was targeted, inventive, and really considered the audience. I can imagine it would make someone really want to visit Hunter Mountain," said judge Lily Robles, Creative Director, Opus Design.