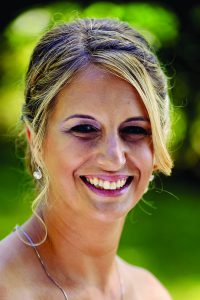 By Jennifer Farnsworth
Washington County Local Development Corp. (WCLDC) has been hard at work, providing support and resources for those looking to do business in the North Country.
Deanna Derway, president and executive director of WCLDC, said their programs provide a path to success, creating an environment for an economic outlook that will continue to thrive.
"We have a very successful and diverse loan portfolio that we are continually expanding," said Derway.
For over 30 years WCLDC, a nonprofit corporation, has administered the county's economic development programs. The goal of the organization is to create and retain employment, strengthen the economy, and increase the value of real property.
Derway said WCLDC is offers companies loans from a revolving loan fund. She said the loan principal and interest collected provides the funding for future projects.
"We have been lending since 1985 and have a 92 percent success rate across our entire loan portfolio, funding just under $17 million in projects over the years. We currently have 44 active loans and have another four approved loans that will be closing in the next few months," said Derway.
She said the loan program plays an important role in the county as they provide potential funding opportunities to businesses that may otherwise have no avenue to fund their projects and create the jobs that go along with it.  They also partner often with local banks to provide gap funding for projects.
"Small businesses are the engine that drives the economy of Washington County.  Therefore, providing opportunities for business development to create more investment, jobs and tax revenue is pertinent," said Derway.
The greatest challenges before Derway are concerns with expanding broadband service and the need for water and sewer system upgrades. She said WCLDC is working with municipalities to seek ways to address those issues through private grants applications or the state Consolidated Funding Application process.
"Through the state Broadband Phase III Awards, parts of Washington County were awarded additional funding to continue to expand broadband to underserved and unserved areas," said Derway.
The WCLDC recently partnered with SUNY Adirondack Continuing Education to present the Microenterprise Assistance Small Business Program. The program helps entrepreneurs looking to open a new business or wanting to expand an existing small business. The 10-week course is designed to provide candidates business planning and operational process skills.
The WCLDC works with numerous public and private-sector agencies and organizations, in addition to local financial institutions providing free, confidential business development assistance.
Its website is www.wcldc.org. It can also be reached at 518-746-2292.