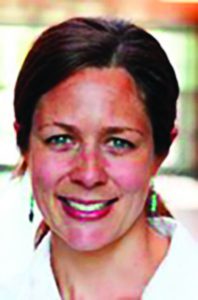 Maria Nissi of Queensbury has been accepted as an associate member of the  Independent Educational Consultants Association (IECA).
She is now available for consulting with students in the region. Nissi provides consulting to help students find personal development paths, via selection of  college programs best suited to them.
Associate members are professionals in the process of transitioning to a career in educational consulting. 
The IECA, based in Fairfax, Va.,  was founded in 1976 as a nonprofit professional association of established educational consultants. Members are professionals who assist students and families with educational decision-making. 
Their educational backgrounds, specialized training, campus visitations, and professional experience equip them to help students choose schools, colleges, or programs that meet their individual needs and goals, according to the organization. Members continually update their knowledge and maintain skills through IECA-sponsored meetings, workshops and information exchanges with schools, colleges, and other consultants. 
Nissi recently returned to the area from Ithaca, where she was the associate director of CollegeNow, SUNY's largest concurrent enrollment program. 
At CollegeNow, she oversaw early college programs and academic advisement for high school students earning college credit. Previously, she was the assistant director of the SUNY Adirondack Wilton Center. 
Serving Glens Falls, Queensbury, and the surrounding areas, Nissi guides high school and home schooled students and their parents through the college search and admissions process. She said she enjoys demystifying the ever-evolving process of applying to college and forming strong working relationships with parents and students along the way. 
"Going away to college is a huge investment. Transferring from one college to another can be even more expensive," she said. "Students who work with consultants become very active participants in the process. When they're happy and confident in their decisions, they're more likely to thrive in college and graduate on time."
Nissi's goal is to provide each student with attentive counseling, thorough assessment and research, and individualized support as they explore colleges and programs likely to provide an ideal environment for their academic success and personal growth. 
"I absolutely love researching options for people so they can make informed decisions. College consultants do a lot of preliminary exploration for students to present options based on their interests and personalities," said Nissi.
"They also visit college campuses to get to know the programs and cultures, which I find very exciting. It's all about helping the student find the right fit, which may be a college or degree that wasn't even on their radar."
Though Nissi begins working with students at all stages of the college planning process, the summer after junior year is an ideal time to begin, she said. 
   "As my family prepared to return to the area, I did a lot of self-reflection, asking myself what drives me in my work and where I can contribute the most. The answer was clear—working directly with students and parents as they prepare for college. I truly enjoy partnering with families, being their counselor, coach, and researcher. I'm taking my own advice: If it's doesn't feel like work, you should do it for a living." 
Nissi is a graduate of Fordham University with a bachelor's degree in English literature, and the University of Montana, with a master's  in English literature. She has worked in higher education as an administrator and instructor for 10 years. 
Nissi has also worked as a freelance writer and editor. 
Parents interested in learning more about her services can visit www.marianissi.com, email marianissi@outlook.com, or call 978-314-0653.