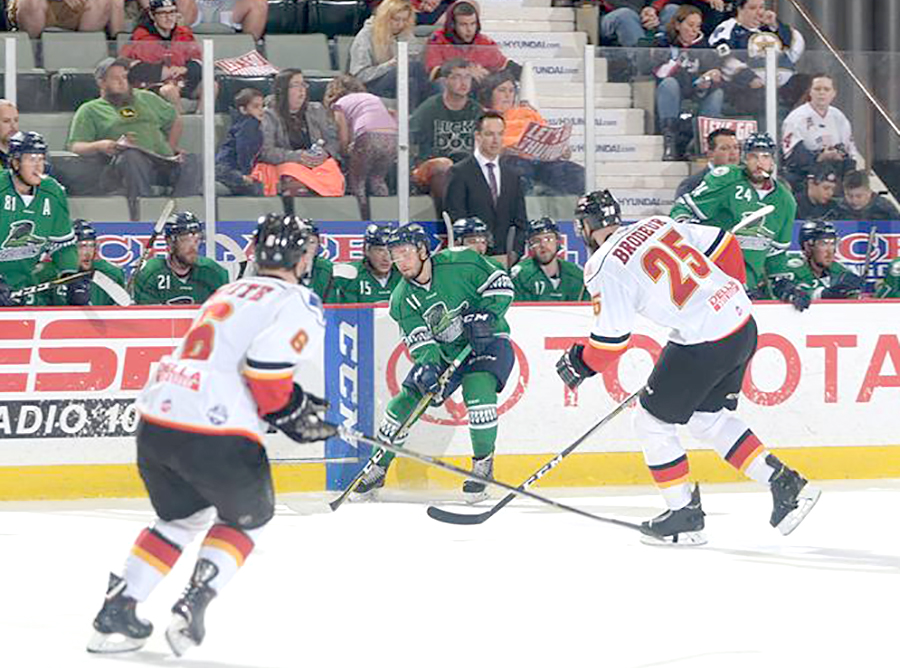 Tickets are on sale for the 2018-19 season of the Adirondack Thunder.
The price of a season ticket remains unchanged at $13 per ticket per game. The total for a season ticket is $540 including all taxes and fees. A season ticket includes tickets to the preseason game on Oct. 5, all 36 regular season home games and the first two 2019 Kelly Cup Playoffs contests. Children aged 12 and younger can have their own season ticket at a youth rate of $387 for the 2018-2019 season.
For the second year in a row, all Thunder season ticket holders will be offered a ticket to a New Jersey Devils game at no additional charge.
"We are very excited to once again be able include an NHL ticket to our parent club in our full-season ticket package," General Manager Jeff Mead said. "We would like to thank Tom Fitzgerald, Ray Shero and the Devils organization for again extending this offer, one of the biggest season ticket holder perks we have seen across the league. We have an amazing season ticket holder base in Glens Falls and it feels great to be able to give something like this back to them."
Season ticket packages include unlimited ticket exchange; options for payment plans; a 10 percent discount at Gunnar's Gear, the official store of the Adirondack Thunder; two free flex tickets per seat;  season ticket holder exclusive gift; season ticket holder party.
Half-season plans are also available, which includes tickets to 18 Adirondack Thunder home games hand-picked by the customer. The 18-game pack also includes the first two Kelly Cup Playoffs games complimentary in the package, which is priced at $288 for the upcoming season.
Group tickets also remain unchanged at $15 per ticket and include a popcorn and soda per ticket free of charge. Additionally, fundraisers for groups are available.
Flex packs mark the biggest change in Thunder ticketing inventory for the coming season as they have been reduced from 10-game packages to eight games. With the reduction in games comes a drop in price as the packs are valued at $128 for the season. Flex tickets can be redeemed for a silver section, single game ticket to any regular season home game.
For information about full or half-season ticket packages, contact Sean Driscoll at 518-480-3355 ext. 319, or SDriscoll@ECHLThunder.com.
Group tickets, which includes purchases of 10 or more tickets to a single game, can also be booked for the 2018-2019 season by contacting Molly Coventry at 518-480-3355 ext. 315 or by email at MCoventry@ECHLThunder.com.