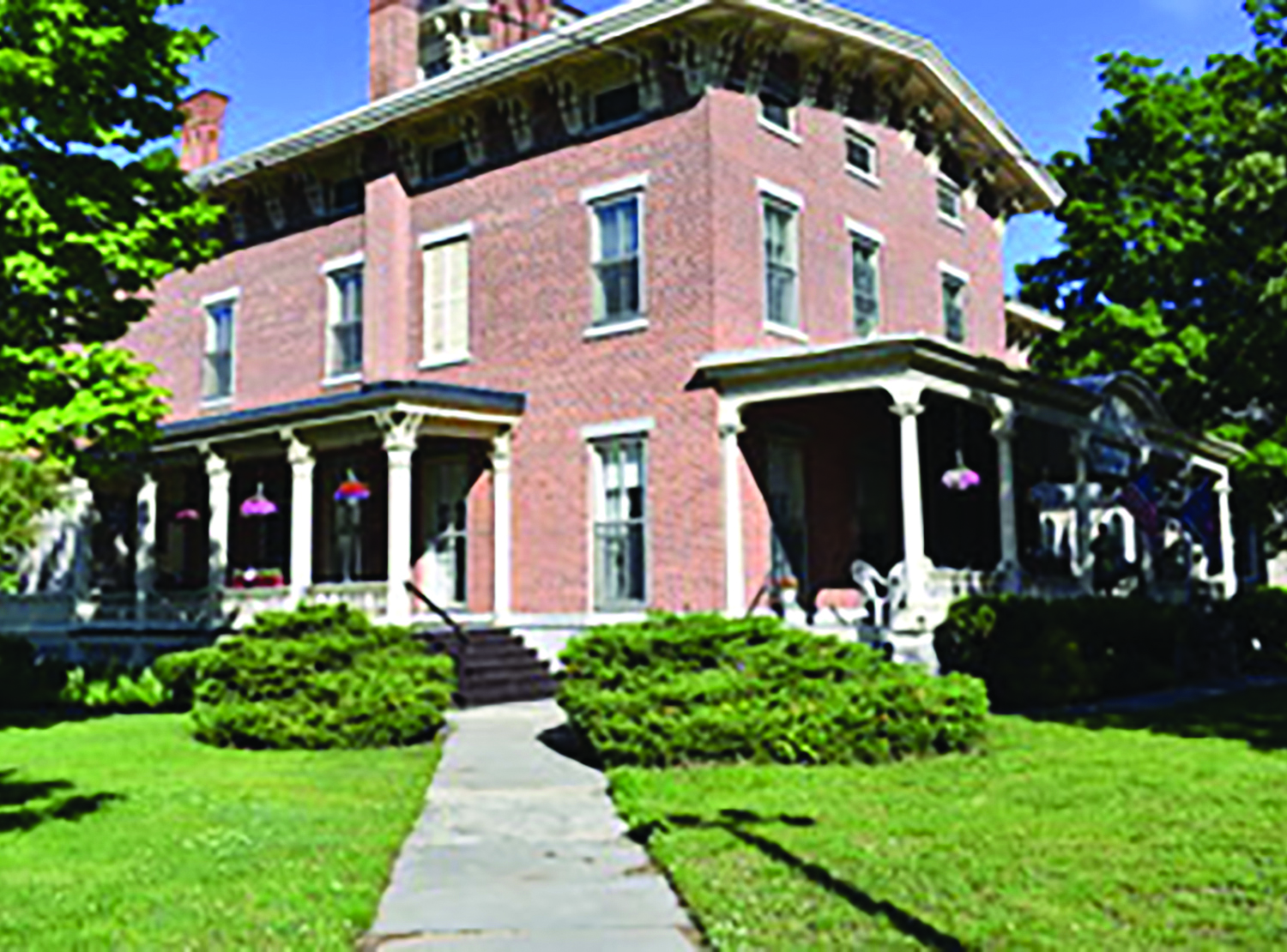 The Glens Falls Senior Center has completed the first phase of its interior restoration project.
Rob Keating, chairman of the fundraising committee, said the Sherman House restoration campaign has resulted in numerous interior upgrades, including the replacement of two nearly 100-year-old boilers
Phase II, the exterior phase of the project, can now begin, he said.
The primary focus of that phase is the replacement of all the roofs on the building, including side porches. Over the years some of the exterior architecture, including the massive corbels, have been damaged by water and will need to be repaired or replaced and all exterior trim will be repainted, said Keating. 
It is hoped that the work will be completed by late fall depending on the weather and funds available.
"We are very fortunate to be able to begin this work with a substantial amount of the funding already in the bank," said Keating.  "Thanks to a $25,000 grant from the Charles R. Wood Foundation, a $15,000 gift from the Mission Committee at the First Presbyterian Church, and donations from other local businesses and individuals, almost $55,000 has been received for this phase before it has begun."
"The support from the local community has been so wonderful," said Kim Bren, executive director. "We can't thank people enough for their generous donations to this campaign.  We have reached 55 percent of our goal as of now … We are hoping that those who haven't yet given will think of us during this next phase."
When completed, the $500,000 restoration project will bring the building up to new standards of efficiency which will save significant amounts of money for annual heating, cooling,  maintenance and repairs.
Donations can be made through the website at www.gfseniors.com or by mailing to the center.