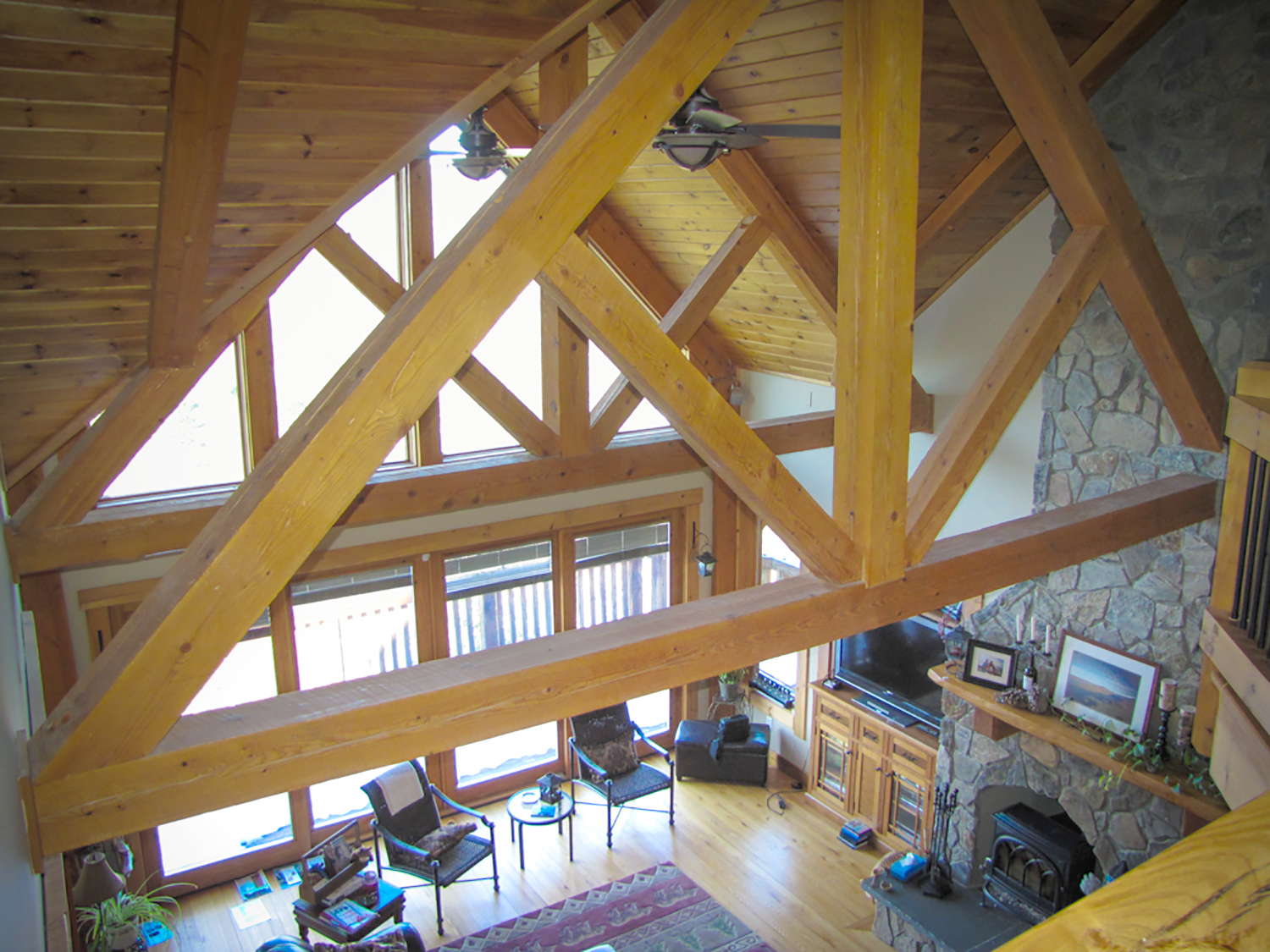 By Susan E. Campbell
The quest for larger, healthier, cozier homes is driving residential interior design trends and is manifest in the colors, textures and atmosphere of living spaces today, say design professionals.
The footprint of today's homes has generally gotten larger, by about 400 square feet, according to Danny Williams of Williams & Williams Designers Inc. of Glens Falls.
If anyone can make such an estimate, it is Williams. His family business has been creating custom plans for new homes, expansions and renovations since 1916.
"Today's clients are looking to modify the use of their total space," he said. "Large living rooms are gone and only half our clients still want a formal dining room."
Used only for "three meals a year," Williams foresees separate dining rooms "going by the wayside" as larger eat-in kitchens, islands and peninsulas get more attention.
Increasingly, homes are being designed or redesigned for offices, study space for the kids and gathering rooms instead of the formal spaces, he said, reflecting the lifestyles of today's families.
Home decorating is trending toward "natural, organic materials largely because of health concerns," said Shelly Walker, owner of Finishing Touches Home Decor. Walker was selected to decorate the apartment model, lobby, game room and computer lab at 14 Hudson Apartments in Glens Falls.
"The inspiration behind the decor there was a more casual, 'refined rustic' Adirondack theme," she said. "Think of honey, earth tones and greenery."
With living plants, decorators can add not only color and texture but also a natural air purification system, according to Walker.
"We are also using more stone, copper, concrete, bamboo and wood in residences now, along with non-toxic organic fabrics," she said. "Parents don't want their children exposed to toxins and off-gasses."
Williams said that homeowners want as little exterior maintenance as possible, although his company is not designing much for brick or stone masonry.
"But, we have designed with stone for interior accent walls and fireplaces," he said.
The majority of house plans are traditional or craftsman styles as consumers remain drawn to natural materials, said Williams.
One trend Williams foresees and which affects architectural plans is the use of moldings and finishes. He said natural wood is not as popular now as painted trim and cabinetry, especially when updating older homes.
"Old oak cabinets can easily be sanded, primed and painted," he said. "Painting cabinets is a good way to make updates. Gone are gray tones. These are replaced by luxuriant colors, rich shades of green, taupe and the vibrant colors of nature."
Black is popular, too. Walker said to look for black walls, furniture and cabinets, as well as plumbing fixtures and appliances in the "black stainless steel finish that clients love because it shows no fingerprints and is easy to keep clean."
Wallpaper, specifically bolder colors and geometric designs, are being used more widely now to add color and texture or as a feature wall, said Walker.
So is tile in an endless array of colors, textures, sizes, shapes and materials, she said.
"Bathrooms are tiled up to and including the ceiling today," said Walker. "And big patterns are popular again."
Williams said it may be rare to do so, but if a client wants particularly heavy cabinetry or flooring, it may be necessary to add supports into the architectural plans.
Another trend is higher ceilings. "Back in the 1980s everyone wanted simple 8-foot ceilings. Now we are designing for 9-foot ceilings or greater," said Williams.
Homeowners shouldn't worry about correspondingly higher heat and air conditioning costs, however. Williams said that every few years building codes change along with the energy codes.
"Buildings are continually getting tighter and more energy efficient," he said.