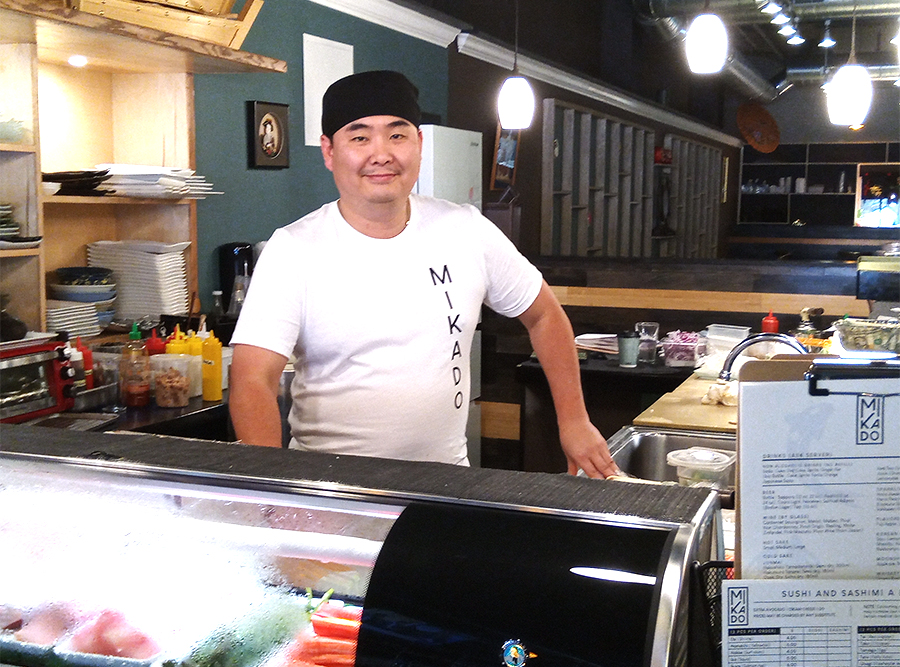 By Jill Nagy
After a month's hiatus, Mikado Japanese Restaurant in Glens Falls is back, a block away and twice the size, at 197 Glen St.
There is a new bar, an expanded menu, some 10 additional staff people and, if all goes well, there will soon be new grills in the six hibachi tables.
Plans for an expanded restaurant had been in the works for some 18 months, according to co-owner Danny Chang. The restaurant, at its previous location, was closed a month ago. That building will be converted to mixed apartments and commercial use. The month in between was used to convert the former home of Adirondack Billiards into a 5,000-square-foot eatery.
A soft opening was held Oct. 5. A
In addition to being in a larger space, Chang said the new restaurant is in a better location, with more foot traffic..
"It will be more exciting and nice," he said.
The family-owned Mikado has been a Glens Falls fixture for 20 years, he said, noting that his wife, sister-in-law, and father have all been involved. "We have a huge investment over here."
The expanded menu includes more noodle dishes, additional sushi selections and an expanded dinner menu.
The venue has a bar and television and a dining area that can be opened to the outdoors on nice days.  Chang said he hopes to still have a few days this fall when he can open the doors.
The new location can seat 150 customers, in comparison to the 70 seats in the previous location, and has space for private parties
Chang estimated the cost of the renovations at more than $700,000.
The restaurant telephone number is 518 798-0033.