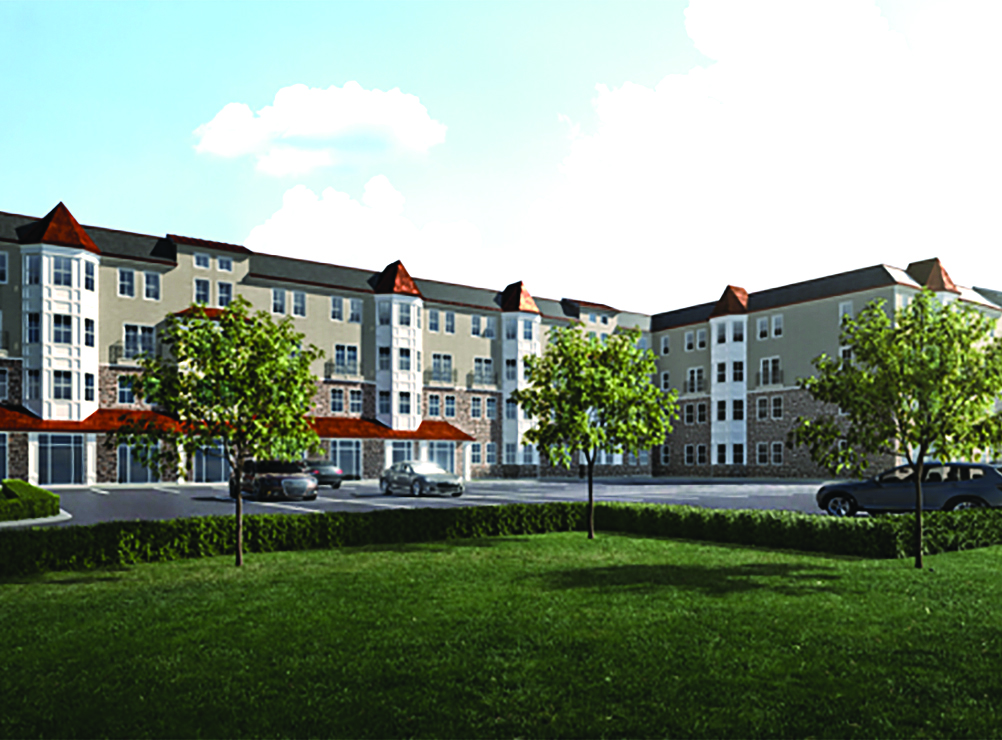 By Susan E. Campbell
Regan Development in Albany has contracted to purchase 182-186 Broad St. in Glens Falls and plans to construct a new, four-story workforce development complex featuring 72 affordable, energy-efficient apartment units.
Broad Street Commons will sit on 4.1 acres of prime downtown property that is close to Glens Falls Hospital, public transportation, banks, markets, and all the amenities of a city in the midst of revitalization. In addition, the complex itself will have 6,000 square feet of commercial space at street level, according to the company.
"A workforce development complex offers rents that will attract nurses, aides and families with incomes lower than the median," said Larry Regan, president of the family-run business that has done dozens of similar projects throughout New York state, such as Lion Heart Residences in Cohoes, and in neighboring states.
Regan and his team had several meetings with Mayor Dan Hall and other elected leaders to hear about the city's needs Their "visions matched," Regan said.
Finding developers to construct affordable housing was one of the goals outlined by local officials after the city of Glens Falls won a $10 million downtown revitalization grant from the state two years ago, said Ed Bartholomew, president and CEO of EDC Warren County.
"The state's Homes and Community Renewal office let us know that there has been no workforce development in the area for 30 years," Regan said. "Many residents of the area have been priced out of the market."
Regan said his company has applied to government agencies to line up tax credits to build this type of project and expects to hear back in June.
Different income "bands" determine how rent is charged, he said. These bands are based on 60 percent of median income in the area, 90 percent of median income, and market rate. The median household income for Warren County was $57,174 in 2016, according to U.S. Census data.
"We consider ourselves tools for improving the community, but only where needed and wanted," he said.
The architectural board recommended adding in some brickwork, so plans are being reworked to include a brick facade. With bays and turrets in the design, the proposed style of Broad Street Commons is described as traditional.
Regan said his firm always uses local labor and has hired U.W. Marx out of Troy as general contractor. If funding is forthcoming in June, construction can begin next fall and complete about 18 months later, he said.
"It has been a pleasure working together with the local leadership as a team over the past six or seven months. They are very organized, thoughtful and considerate," Regan said. "We look forward to being a part of the Glens Falls community."