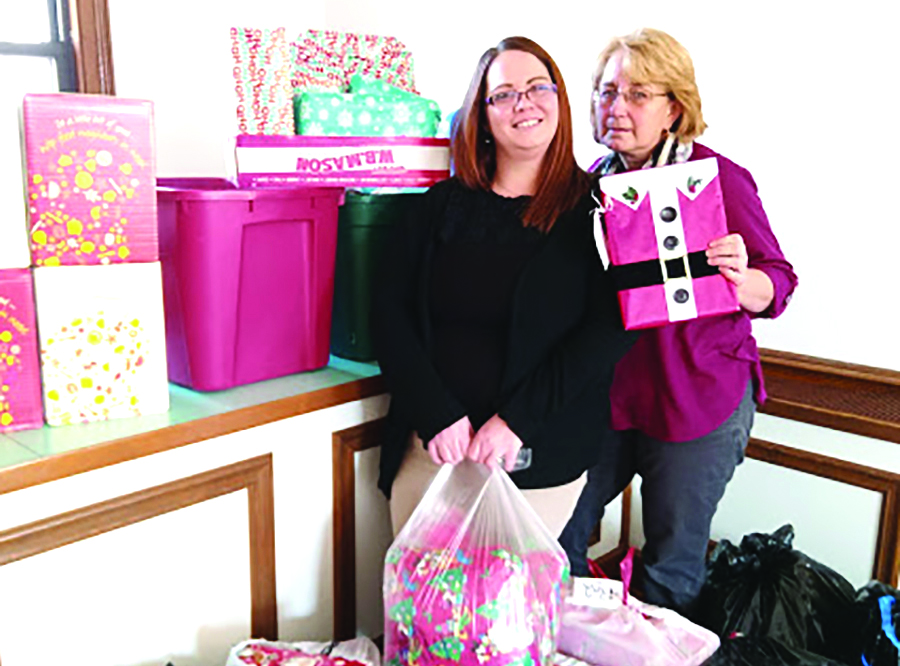 By Jill Nagy
For more than 40 years, the Moreau Community Center has served the people of Warren, Washington and Saratoga counties. Located in the heart of South Glens Falls, in a former Methodist church, the center sees more than 500 people a month, ranging from pre-schoolers to seniors, come through its doors.
The center's programs for youth include a pre-school and before and after school programs for children as well as summer camp and recreational activities. Seniors come in for exercise programs, meals, and just to hang out and socialize and sign up for field trips.
The seniors are the most active group during the day, according to Executive Director Donna Nichols.
A third aspect of the center's program is a range of community services: a food pantry, referral services and a thrift shop, among them. A backpack program provides weekend meals for school children and the center also sponsors a summer meal program.
An annual budget of close to $1 million is funded in roughly equal parts, by the Town of Moreau, fees for activities, and a combination of loans and grants. Right now, they are looking for a grant to install an elevator and make all three floors of the building accessible. Right now, only the first floor is accessible, Nichols said. There also is not enough parking.
A staff of 35 is augmented by a corps of volunteers who contribute some 600 hours a month.
"We have a very generous community," Nichols said. In addition, the center "has a very good partnership with the Glens Falls School District."
A few programs, like the backpack food program, are available only to Glens Falls students. The center, which has no recreational facilities of its own, utilizes school facilities for some of its programs.
Holiday Caring, a seasonal program, provides holiday food, and clothing and gifts for children. Last year, the program provided 767 meals and provided clothing and gifts for 234 children, according to the center's website. This year, the program was moved to the former Moreau town hall because it has outgrown the community center building, the director said.
In addition to bus trips, ranging from day-long outings to trips of several days to a week, the center has a 16-passenger bus on site. It is available to take members to the grocery store, medical appointments, and other places around town and is also available for individuals to reserve for their errands.
Nichols has been executive director of the center since 2010. Before that, she spent 25 years at Community Work and Independence, a program for adults with disabilities. She grew up in South Glens Falls and graduated from Glens Falls High School.
"I love the community and I love my job," she said.
The center is located at 144 Main St. and is  on the local bus lines.
More information about the Moreau Community Center and a schedule of its activities can be found at www.moreaucommunitycenter.org. The telephone number is 518 792-6007.