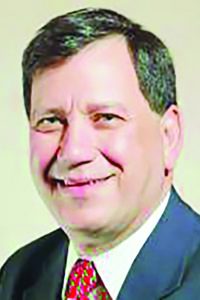 By Michael Cruz
Good business planning must start with Visualization.
Unless you want to finish next year exactly where you are today, it is important to think about where you want to be. And then write it down. Visualization starts with a thought process. What do you see your company headed? Sales goals? Customer satisfaction goals. Do you want to add new products or services?
Planning adds urgency to those goals. I worked with a client years ago that needed more space to reach their growth goals. We worked to define what that facility would look like. He described the building he wanted to move into. And, a year and a half later he moved into a facility that exactly matched the picture he had in his head.
It highlights the magic that came from his created visual. And he has exceeded his growth goals that came with the new facility.
After you have the big picture, get your team together. Often, I act as a facilitator for that exercise. The purpose of facilitation is to have an external person get the team to talk about the tough issues. Our desire to 'work together' often leaves the tougher topics unspoken. Start with the vision—the big goals. Next, perform a SWOT analysis. (Strengths, Weaknesses, Opportunities and Threats.)
The SWOT identifies things you want to build upon (strengths). Then, things you want to work on (weaknesses). It also helps you identify things you have less control over (Opportunities and Threats).
Make sure you discuss with your people who are helping you grow? Who might be holding you back?
From this, you can build action plans—with timelines. Don't get too granular. Stay within a quarterly framework. Everything needs to be written down and shared with your planning team. The goals should also be shared with the entire company.
The absolute key is to review your status regularly. That means monthly chats with your leadership team. And perhaps, quarterly formal reviews. Stay on track, but adjust as necessary. By doing this, you will achieve your goals.
Planning is like using a road map. There are only a few times you don't need to use a map. That is when you don't care where you are going. Or, when you are going where you have already been.