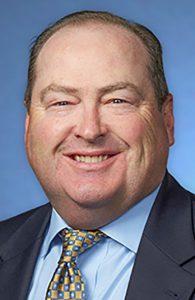 EDC Warren County will hold its annual economic outlook breakfast on Thursday, Jan. 31, at the Queensbury Hotel, 88 Ridge St., Glens Falls.
The "Looking Forward 2019" event will be a review of economy with two regional experts. EDC said they will address issues such as: What will the new year bring for business and economic development in our area? Where are the opportunities and potential pitfalls?
Speakers will be Heather C. Briccetti, Esq., president and CEO of the Business Council Of New York State Inc.; and Kenneth J. Entenmann, CFA, senior vice president and chief investment officer of NBT Wealth Management.
Registration for the event will begin at 7:45 a.m. The breakfast will ensue at 8 a.m.
Seating is limited. The EDC is encouraging people to reserve seats by Jan. 23 at a cost of $20 per person.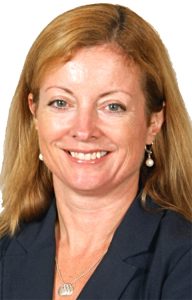 To become a sponsor, contact Karen Lange at 518-761-6007, ext. 4, or email at klange@edcwc.org.
Briccetti joined the Business Council in 2007, as vice president of government affairs, overseeing the organization's legislative and pro-growth agendas. She holds a juris doctorate degree from Albany Law School.
She was assistant counsel to the state Senate majority, as a legislative aide and counsel to the state Assembly majority committee on Racing and Wagering, and special counsel in the state Attorney General's office.
Briccetti has served on numerous boards and committees, including: Council of State Chambers (COSC) board of directors; New York State Wage Board; American Chamber of Commerce Executives (ACCE), board of directors; the Central Hudson Gas & Electric Corporation, board of directors; the State Supreme Court, Appellate Division's Third Judicial Department Committee on Character and Fitness; the Commercial Division Advisory Council for the Supreme Court of the state; the state Tax Relief Commission; the state Tourism Advisory Council; and the Chairman's Committee for the Regional Economic Development Councils.
Entenmann was director of Alliance Investment Management. He holds a B.S. in applied economics and business management from Cornell University and an M.B.A. from the William E. Simon Graduate School of Business Administration at the University of Rochester. He has also earned his Chartered Financial Analyst designation.
For information visit http://www.edcwc.org.