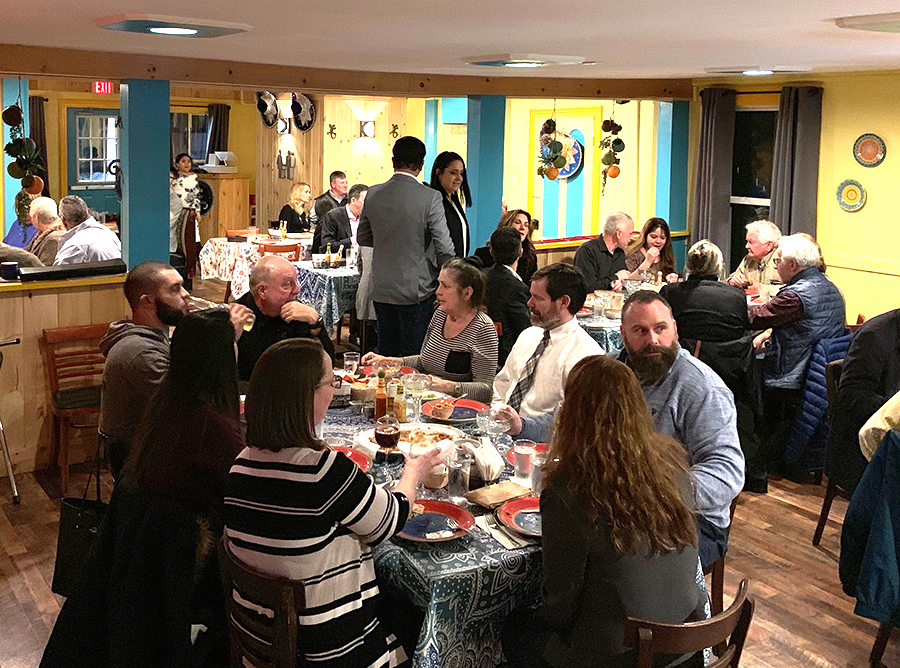 By Jennifer Farnsworth
Ash Anand, CEO and president of the Lotus Group, said the one thing the Warrensburg area was missing was an authentic Mexican restaurant. He has changed that with the opening of Ocho Cinco Cantina, a place he describes as both casual and upscale.
The restaurant is his newest venture joining his diversified business portfolio that includes Lotus Analytics, The Grist Mill restaurant, Small Tales Early Learning Center, Lotus Auto Xperts garage, Lotus Nutraceuticals Warrensburg NAPA Auto Parts and Ashes Pub.
Anand said Ocho Cinco will be a strong addition to the Lotus Group.
"Everyone loves Mexican food. It seemed like the perfect thing to bring to the area. My goal has always been to find the voids in the area, to figure out what is missing and what will be of interest," he said.
The restaurant is located in his hotel building at 85 Hudson St. where it shares separate first-floor space with Ashes Pub. Anand said his team worked to create an Caribbean atmosphere where people can enjoy high-quality Mexican food and specialities like hand-crafted margaritas, quesadillas, enchiladas, fajitas, salads, burritos and tacos.
The name, Ocho Cinco Cantina, is inspired by the building's street address. Anand said renovations included the installation of a new walk-in refrigerator and the creation of dividers between the restaurant and Ashes Pub.
"We have invested more than $200,000 in the building since acquiring it, including many structural, functional and cosmetic upgrades," he said.
Anand said the restaurant's menu is a mix of Tex-Mex, southern California and Oaxacan cuisines There are options for all tastes and budgets.
Ocho Cinco Cantina serves dinner seven nights per week, as well as lunch from Wednesday through Sunday. Anand said that he is confident the quality of the restaurant will make it a success.
"When people see the quality of our service, they will want to come back," said Anand
Currently, the restaurant has about 20 employees and Anand said they will be able to hire additional staff once the summer season kicks in. They plan to open an outdoor sitting area in the spring.
"The area has been good to us, We like to think we are one of the most happening places in town. We have been blessed," said Anand.
On Mondays and Tuesdays, the restaurant begins serving at 4:30 p.m. It opens at noon Wednesday through Sunday.
Take-out food is available.
To learn more about the menu visit ochocincocantina.com. They can be reached at 518-623-0085 or via email at info@ochocincocantina.com.