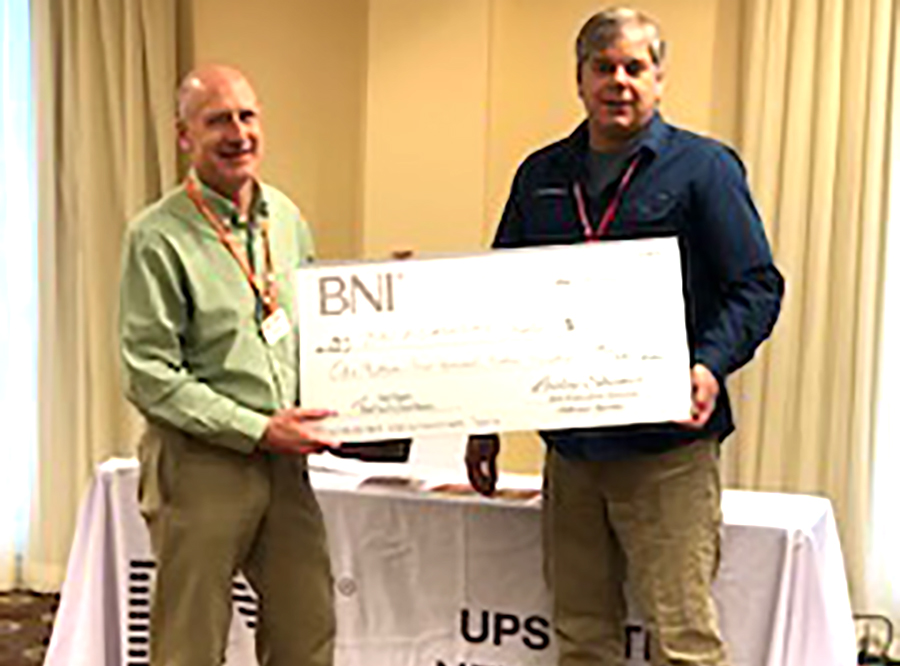 BNI's Adirondack Chapter in Glens Falls was recognized in February for passing $1,412,198 in business in 2018.
This makes them Upstate New York's leading chapter, officials said. BNI is the world's largest networking organization. There are three chapters in Glens Falls.
The ceremony took place at the Hyatt Place in Malta. Jeff Detrick (JCG Footprints LLC Home Inspection Services) and Keith Crist (A2000 Ink and Toner) were present to receive the award.
The chapters meet to exchange referrals to other members. BNI members form a trusted team of referral partners who help each other grow their businesses.
"It is an honor for us to be recognized in front of so many people. I am proud to be part of this group and the way we help each other. We have done this and more for seven consecutive years," said Detrick.
The mission of BNI is to help members increase their business through a structured, positive and professional referral marketing program that enables them to develop long-term, meaningful relationships with quality business professionals.
For more information about BNI visit www.bniupstateny.com.