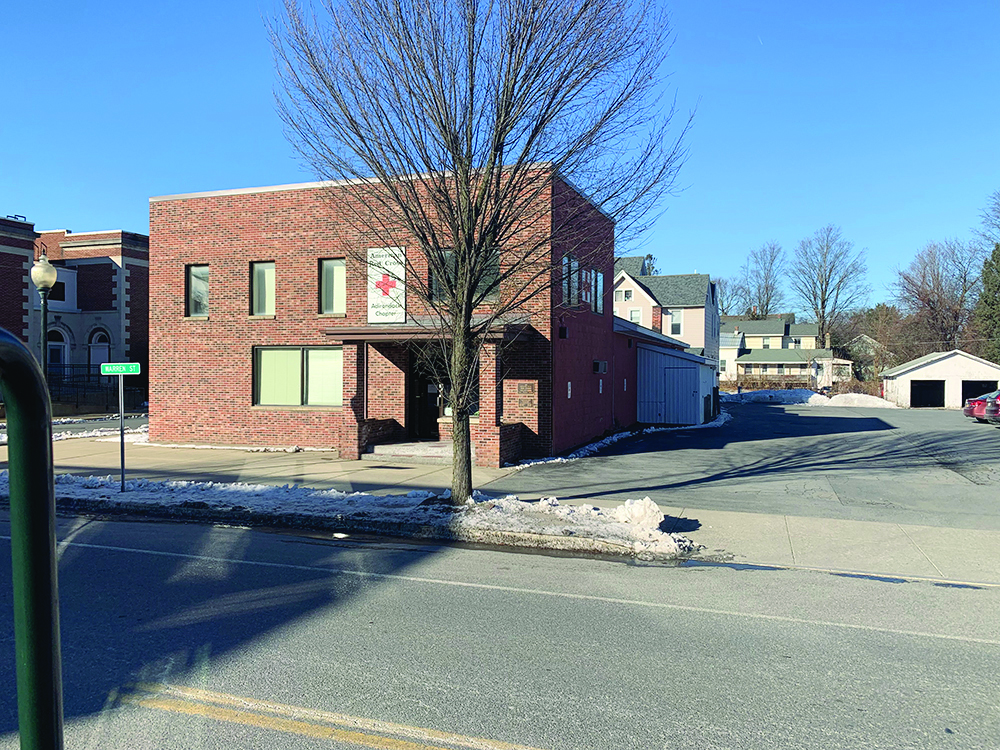 By Jill Nagy
Glen Street Associates recently purchased the former American Red Cross building at 74 Warren St. in Glens Falls, its 14th real estate purchase since 2001.
The building has been vacant since the Red Cross moved to smaller quarters. Peter Hoffman, one of the principals in Glen Street Associates (the other is his wife, Suzanne), said they have not yet decided what to do with the building but, before they decide, he will consult with the North Glens Falls IDA. "We always start there."
"It is kind of a plain Jane right now, but it is a brick building with some 1940s charm and character," he said.
The building is across the street from the former post office building. Renovation of that structure waa another of the Hoffmans' projects. The building at 70 Warren St., which was built in 1915, was purchased by Glen Street Associates in 2009. According to Hoffman, one of the motivations to begin renovation was the need to have larger office space for leasing.
"We are on the move to complete that," Hoffman said of the post office. Both buildings are typical of the types of property the company invests in.
"We enjoy buying the old ones and doing the work," he said. "We want to preserve everything we can," especially the historical details, he said. At the same time, they have to bring the buildings up to date with building codes ("that changes every year," he commented), fire codes, and other safety standards.
The purchase price of the Red Cross building was $182,000. Hoffman said he does not yet have an estimate of the cost of renovating it.
Eventually, he expects to renovate the 5,000-square-foot building and lease it out for offices. Its 25 parking spaces can be expected to be a selling point. The Red Cross building is a modest project compared to the former post office building, a 12,000-square-foot building that the company purchased for $195,000. That renovation is financed by a $1.73 million construction loan secured in March 2018.
While concentrating on Glens Falls, the company has also purchased properties in Hudson Falls, South Glens Falls and Queensbury.
"We love the market," he said, because of the large number of older buildings ripe for historical renovation that "we can re-gentrify and celebrate."
Their portfolio includes a mix of retail, office, commercial and apartment complexes. They have 65 commercial units and 175 apartments. Almost nothing is vacant, he claimed.
The Hoffmans manage their properties themselves but rely upon BA Construction Services in Latham for much of the construction work.
"The construction work we do ourselves is fairly specialized," Hoffman said.
Their only regular employee is Tom Manoleff, who does the drafting and design and keeps track of compliance issues.