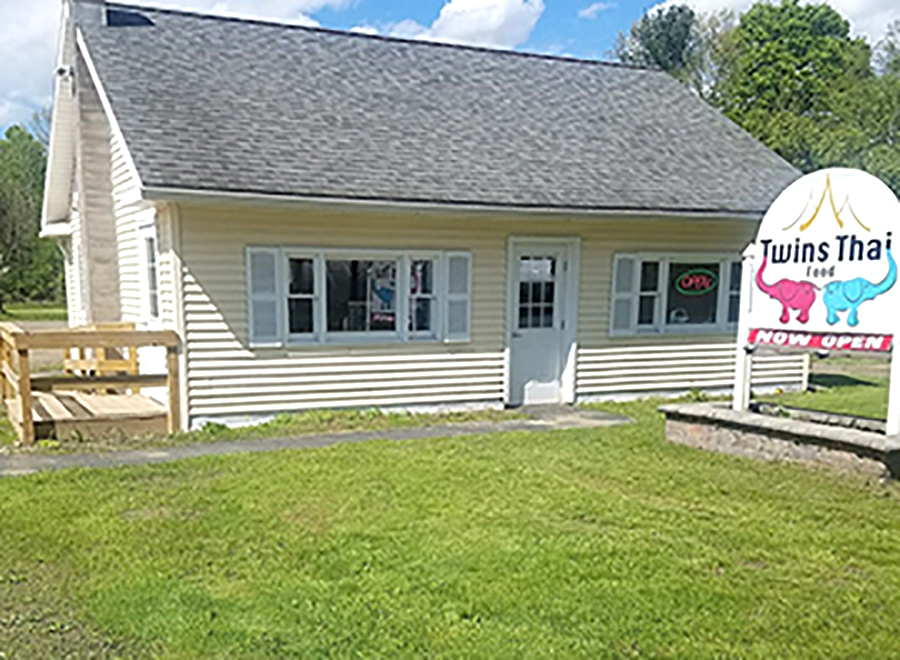 By Jennifer Farnsworth
People looking for Asian cuisine can now travel to Greenwich to try authentic Thai food.
Sisters Sirilak Harsha and Siriporn Sutliff are the owners of Twins Thai Food at 465 Route 29, where they make Thai cuisine alongside Sirilak's husband Brian, who is also a co-owner.
Brian Harsha said the business has been steady and the feedback positive since first opening the restaurant in late spring. After operating a food truck business for the last six years, the family members decided to open a more permanent location for food.
They officially opened their doors in early May and Harsha said they could not be happier.
"We are pleasantly surprised by the positive response," said Harsha.
Harsha said they are also pleased with the convenient location, close to the Washington County Fairgrounds.
He said it a bonus to have a brick-and-mortar location, as opposed to a truck, because they do not have to worry about the weather affecting business.
Said about 60 percent of the business remains takeout. The dining area can accommodate 14 to 15 people.
Among the popular dishes are curry, Thai tea and coffee and some desserts, he said.
Harsha said the menu is "pretty straightforward," with popular items such as mango rice and drunken noodles. He said they have enjoyed bringing Thai cuisine to people who have never tried it before. The customer feedback has been not only been positive in regard to the food itself, but the generous portions as well.
"People seem to be very pleased when they leave, and they are coming back, said Harsha.
Twins Thai Food is open Wednesday through Saturday from 11 a.m. to 7 p.m. They are currently working on getting a website but you can find them on Facebook.
The restaurant can be reached by phone at (518) 531-4196.