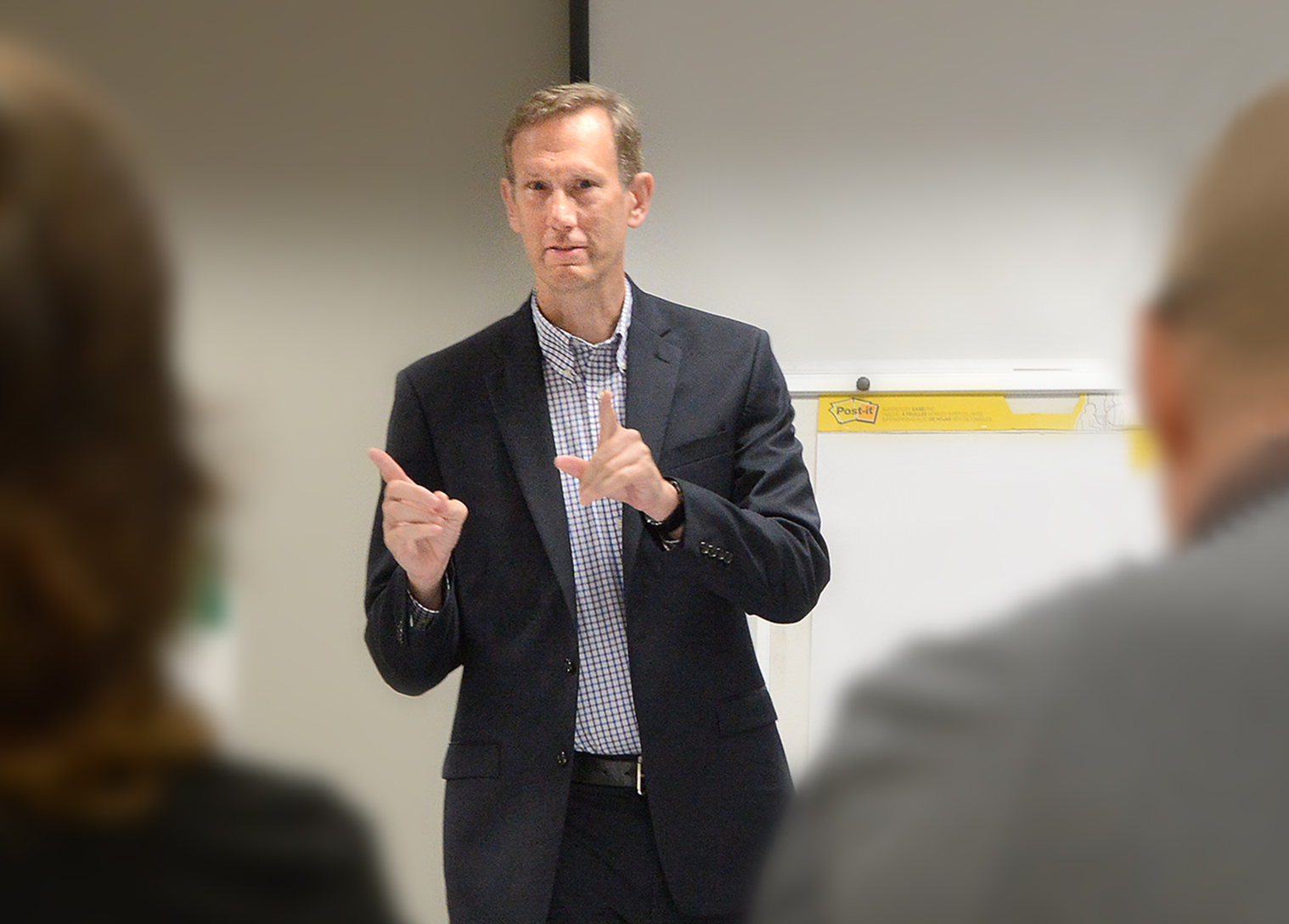 By Christine Graf
According to a recent Gallup poll, approximately 70 percent of employees consider themselves "not engaged" or "actively disengaged" at work. In many instances, their disengagement is directly related to their company's culture.
Culture can be defined in simple terms as a company's personality. It is reflected in everything from dress code to office setup. Culture often develops organically over time, based on the traits of the people the company hires, experts say.
The importance of culture is often overlooked by many businesses. Yet it is culture that sets a company apart from its competition and enables it to attract the best talent, according to experts in the field. Because 30 percent of today's workforce is made up of Millenials, culture has become especially important. According to Pew Research Center, Millenials want to work for companies that share their values. They also want to feel that their work has purpose and meaning.

None of this comes as a surprise to Brian Rollo, owner of Speak Up Solutions Training. He is an expert on corporate culture and leadership training. He opened his consulting business in 2019 after taking early retirement from Arrow Financial Corp., the holding company for Glens Falls National Bank, Saratoga National Bank, and Upstate Insurance.
In his role as senior training manager at Arrow Financial, Rollo oversaw training for more than 500 employees. He is a certified workplace consultant as well as a certified human resources professional.
Rollo said corporate culture can be defined "as the thoughts actions and beliefs of an organization. Sometimes we say, 'It's the way we do things around here.' It is those hidden things—sometimes visible but many times hidden—that define the work experience, the work setting. It's the unspoken rules, office politics and all of things that people talk about that are nowhere in the employee manual."
Rollo said all businesses—whether they are aware of it or not–have cultures that have developed over time. He used the analogy of a lawn to illustrate the concept.
"Your lawn is going to grow whether you are conscious of it or not. Just like your lawn, your culture is going to grow whether you are conscious of it or not. The question I ask people is, 'Would you rather have weeds or a garden, because it's up to you.'"
According to Rollo, most company leaders don't spend much time thinking about culture until problems arise in their organizations. Those problems typically revolve around employee recruitment and retention.
"They have trouble keeping their best people and finding new people to replace the ones they have lost. I have found that to be the primary driver for most businesses to want to look at investing in change. But it can also be performance related. Why aren't we meeting our goals? We have a good strategy, why isn't it working? The best strategy isn't going to work in a dysfunctional culture. If you have a great strategy and it's not working, let's look at the culture and the levels of leadership, identify the problems, and make them better."
When working with a client, Rollo focuses on both culture and leadership development. He believes it is essential to examine both.
"I found culture and leadership to be two sides of the same coin," he said. "I can come and do all of my work, we can do an assessment, we can talk about the plan. But if the leaders of the individual departments or groups aren't on board then it's going to die a slow death."
When working with clients, Rollo begins by defining the culture that currently exists within the organization. He accomplishes this by interviewing employees, conducting focus groups, or utilizing online surveys.
"What I've found many times is that companies don't really know what their culture is. That's because they haven't spoken to the people who make up the culture about how they view it," he said. "We have to figure out—especially for companies that can't hold on to their best employees—how do people see the workplace? What do they like about it? What don't they like about it? What motivates them? What's demotivating them? We have to find out the answers to those questions before we can take the next step."
The second step involves identifying what is working best within a company. It also requires identifying what Rollo refers to as "pain points."
"Everyone thinks the pain points are going to involve pay. But it's usually not pay. A big one is lack of communication or clarity from the top, a lack of a sense of progress for people. Once they reach a certain level of performance there's no next level, no next goal."
When that happens, Rollo said employees begin to lose their motivation. Over time, work becomes about punching in, punching out, and collecting a paycheck at the end of the week.
After identifying pain points within an organization, Rollo works with management to develop strategies to address them. At that point, it is important that all managers have a clear understanding of the process.
"We need to make sure all functional areas are aligned with the main culture. With the lack of a clearly defined culture, little micro-cultures begin to pop up in different departments," said Rollo. "This is especially a problem with new hires. They may come in not understanding the true nature of the company's culture."
Rollo achieves the most success when working with companies that have a basic understanding of culture and its importance.
"I find I get the best results by working with companies that already get culture as a concept, understand the importance of it, and want to invest in making theirs even better. One of my mentors told me very early on, 'Work with people who get it. Don't try to convert people who don't.'"
According to Rollo, it is essential that all companies invest in leadership training. People promoted to leadership roles from other jobs within the company are especially in need of this training.
"I have found that companies promote people to leadership roles because they are really good at doing something else. For instance, if they have a sales team and they have a vacancy at the top they look around and say who is our best sales person and then they say, 'How would you like to be manager?' Leading people may be a totally different skill set.
"Many times they aren't given a lot of resources to help them succeed. They need to have resources and training to grasp this whole new skill set in order to be able to lead people effectively. If that doesn't happen, all the culture work in the world isn't going to matter very much because the employees under that manager who isn't doing their job very well are going to suffer because they don't have a good leader."
In addition to providing leadership training through companies that contract his service, Rollo offers one-on-one consulting to individuals. He is also a conference and keynote speaker and a member of the National Speakers Association New York City chapter.
"It's about goals, achievement and mindset—how to put yourself in a position to achieve what you want to," said Rollo.
For more information, visit www.brianrollo.com