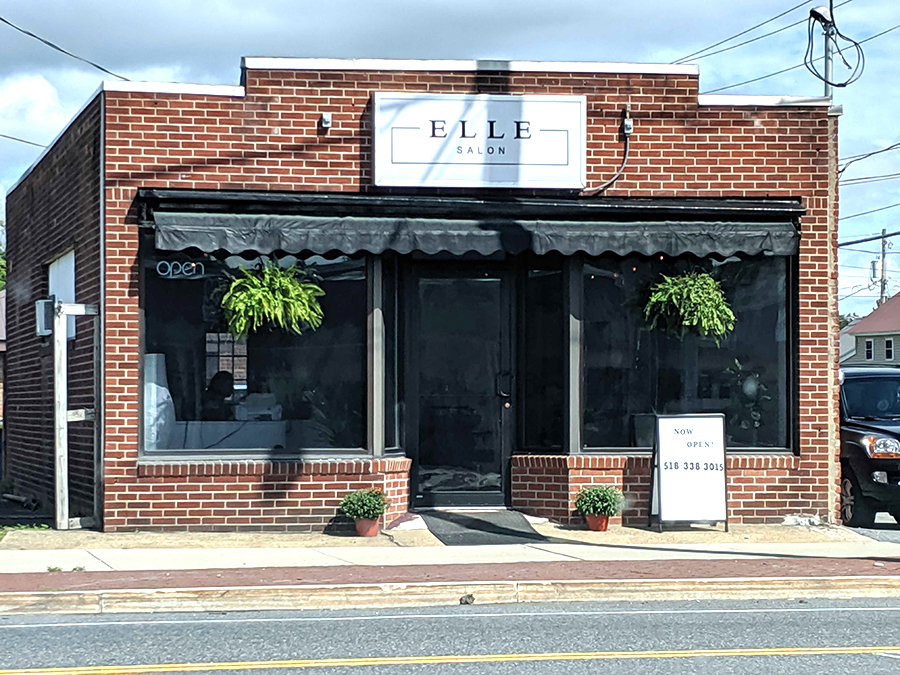 by Andrea Palmer
A new beauty salon has opened at 125 Main St. in South Glens Falls.
Danielle Kresge began taking clients in August and had a soft opening on Sept. 7.
"It's something I've wanted to do my whole life, since I was a kid," said Kresge. "My aunt had a salon and I grew up around that environment. I always had a fascination with hair. I went to beauty school right after high school, and have been doing it ever since."
Kresge has been in the industry for nine years, most recently working at a salon in Saratoga Springs.
"I knew I wanted to do my own thing and create my own environment, where clients could feel relaxed. I wanted to create a space where I could give each client individual attention and care," said Kresge. "I want a calm and relaxing atmosphere."
Kresge moved to the area in 2018 from Florida, to be close to family. She is originally from Scranton, Pa., and currently lives in Glens Falls.
The salon has a coffee bar and couch.
Services include women's, men's and children's haircuts, coloring and keratin treatments. Facial waxing, professional makeup, and bridal and event hair are also available.
Elle Salon currently has one other employee in training, and is open to additional hiring or renting out a booth.
Hours of operation are 10 a.m. to 5 p.m. Mondays and Saturdays; and 10 a.m. to 7 p.m. Tuesday through Friday. It is closed Sundays.
Additional hours may be available by appointment, said Kresge.
"By appointment is a bit different than walk-in," said Kresge. "I'll come in early or stay later for my clients."
Elle Salon's website is www.ellesalonsouthglensfalls.com. The phone number is 518-338-3015.