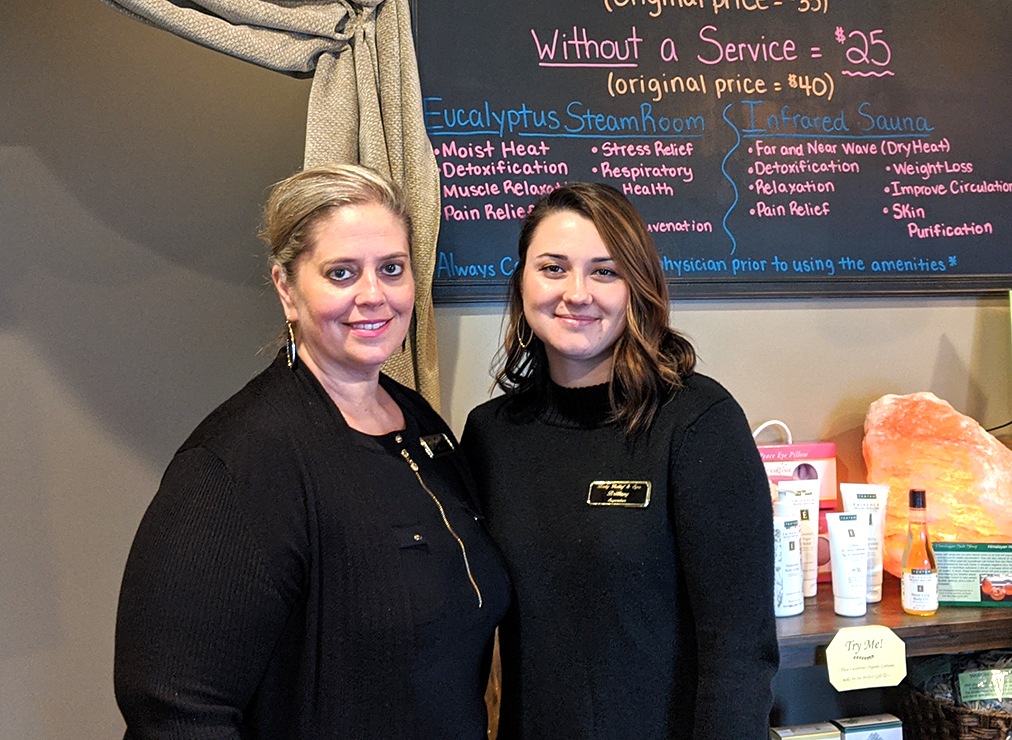 By Susan E. Campbell
The array of wellness techniques practiced at Body Relief Day Spa is helping people get relief from stress, anxiety, fibromyalgia pain, arthritis and many other soft-tissue conditions.
Owners Alyssa and David Dawkins are approaching 45 years of combined experience as licensed massage therapists. The business is located at 980 Route 9 in Queensbury.
"The universe we live in has some concept of balance," David said. "Our job is trying to maintain human balance, or homeostasis."
Balance can be disrupted by any number of internal and external factors. For Alyssa, "achieving a balance of both mind and body and maintaining that harmony" is the goal that has driven her for 29 years, she said. "Perhaps a client has a skin condition or circulation issues. Every client comes in for a different reason."
There is such a variety of massage modalities today it can be difficult for clients to know which best suits their needs.
"Some clients already have an idea of our services based on looking at the website. But our front desk staff is well educated on answering questions about applying specific services," she said. "Clients can also consult with a licensed massage professional on staff."
There are 14 on staff at Body Relief, "from the front desk to licensed massage therapists, skin care and nail technicians," David Dawkins said.
There are seven treatment rooms, plus separate infrared saunas and eucalyptus steam rooms for men and women with dedicated lockers and showers.
Body Relief also has a couples suite that can accommodate two massages at once, such as for partners or a mother-daughter spa day.
Hand and foot massage and paraffin treatments are helpful for bringing some relief to arthritis sufferers as well as people who work outdoors in the wintertime dealing with joint pain and very dry skin, said Alyssa.
There is also a lounge area to relax between or after services. The spa can accommodate advance bookings of 10-15 for an office party or any group.
In the months ahead, the Dawkins are introducing several ways to improve the client wellness experience. This spring there will be a new juice and smoothie bar. Alyssa expects clients using their services will frequent the juice bar, but walk-ins and pick-up orders are anticipated as well.
David is preparing a food blog and seminars so that people can combine treatments and education about nutrition "into a complete healthy experience," he said. "People don't realize that what we consume isn't real food. We would like people to come in and let us tell them about food with the help of an occasional outside guest, such as a local health food store owner."
All products are organic. Their organic skin care line from Hungary is suitable for all skin types and the organic massage products they use are all USDA certified. Infrared sauna and eucalyptus steam rooms such as those found at Body Relief are only available in a handful of places at destination spas, she said.
An open house is planned for Sunday, Dec. 8th from 3-6 p.m.
Visit www.bodyreliefdayspa.com for more information.