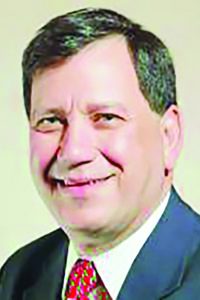 By michael cruz
Sam Walton (Walmart founder) famously said "If you don't listen to your customers, someone else will." Too often we speak with customers without the intent to hear. We want to 'tell'. The best sales people ask questions and then shut up. It is not by accident that listen and silent have the same letters.
Often business owners ask me what I think of an idea for a new product. My advice is always the same. ASK your customers. They can validate your idea. Or not. We don't often ask questions that we do not want to hear the answer to. Or more accurately, hear what we consider to be the wrong answer. Listening is the core or learning. We never learn when we are talking.
Much is written about listening, but it is an artform rarely practiced. Raquel Welch said that "You cannot fake listening. It shows." When we ask questions and then do not listen, we show our disrespect for the opinion of others. And then we accuse the other person of not understanding. We do not listen to our customers because we know our business better than they do. Yet it's their money that determines if we are right.
We don't listen to our kids because we are wiser than they are. We know the right answer. If you have children, you have all too often heard the refrain, "You never listen to me!" And we hear it loudly and with complete disgust. Our business friends probably make the assessment with less drama. But they walk away with the same thought.
And, since we are the boss, we don't listen to our employees. Not long ago, a client came to me with a quality problem. They were cross shipping products to their customers. 'How do I figure this out?' he asked. I suggested that he ask his shipping team. Sure enough, the newest employee understood why it was happening. They solved the problem in one week by applying his suggested fix. One week!
We think we listen, but too often we do not. Here is the test you can use on yourself to see if you are listening. If you can give your response in the conversation immediately when the other person stopped talking, you are not listening. True listening means that we need a few seconds to process what they said and formulate a response. The silence does not show you are dumb. It shows that you intelligently heard them and only then formulated a response. Stephen Covey (7 Habits) said it best. "Most people do not listen with the intent to understand; they listen with the intent to reply."
You have two ears and only one mouth. Use them proportionally.