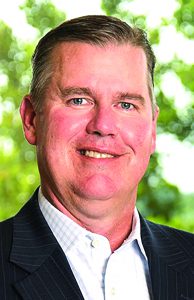 By Matthew Young
We are fortunate to live in a community that is so charitable and philanthropic. We have all seen or experienced how our community steps up whenever a neighbor is in need. Often, helping one neighbor in need inspires a desire to help more. But to help more, more is generally needed—more time, more resources, more money.
Establishing a nonprofit, tax-exempt organization can help with the "more," as doing so will show the community that your cause is sincere, which should help when it comes to asking the community for more, whether it is time, resources or money. However, establishing a nonprofit, tax-exempt organization is not quite as simple as we would like it to be.
Here are the key components to doing so:
1. Certificate of Incorporation.
This is the organization's primary governing document. The Certificate of Incorporation identifies, among other things, the organization's name, location, initial board members and purposes.
The purposes are very important. To qualify for tax-exemption, they must be charitable and contain specific provisions required by the Internal Revenue Service (IRS). If the purposes involve activities relating to, for example, health-related services or a museum or historical society, regulatory approval may also be required. The Certificate of Incorporation is ultimately filed with the New York Department of State, after which the organization will officially exist.
2. Bylaws and conflict of interest policy.
The organization also needs bylaws which set forth its internal governance procedures. The bylaws address the roles and responsibilities of board members, officers and committees, procedures with respect to their meetings and voting, and should include other provisions relating to audit and fiscal oversight.
In addition, the organization needs a conflict of interest policy to define what constitutes a conflict of interest for the organization and to set forth the procedures for addressing and resolving a conflict of interest when one arises.
The bylaws and conflict of interest policy must be approved by the board. This can be accomplished at the first organizational meeting of the board. Alternatively, the board's approval can be accomplished by consent, either in writing or electronic, without a meeting.
3. Employer Identification Number (EIN).
The next step is to obtain an EIN from the IRS for tax filing and reporting purposes. An EIN can be obtained through the IRS online system, which will enable the organization to be assigned an EIN within minutes of submission.
4. IRS tax exemption.
The process to apply for tax exemption from the IRS can vary depending on how much revenue your organization anticipates generating. If annual revenues are projected to be more than $50,000 in any of the first three years, a complete IRS Form 1023 application is required. This is currently an 11-page document in 11 parts that also includes multiple exhibits. Depending on the nature of the organization's purposes, one or more schedules may need to be completed as well.
If the organization anticipates annual revenues of $50,000 or less, there is a more streamlined, online application process called the IRS Form 1023-EZ that may be option. Whether this option is available will depend on a number of other factors, including, for example, the purposes for which the organization is formed.
5. Charities Bureau and state tax registrations.
Once the proposed non-profit is recognized as tax-exempt by the IRS, the next steps are registering the organization with the Charities Bureau of the State Attorney General's Office and applying to the state Department of Taxation and Finance for exemptions from corporate franchise and sales taxes.
These measures will allow the organization to solicit contributions from individuals and organizations within the state and remain exempt from paying state corporate taxes, and to make purchases for use by the organization without paying sales tax. Together with the IRS tax-exemption, these are the foundational elements upon which the organization can grow and thrive in furtherance of its charitable mission.
The process to establish a nonprofit, tax-exempt organization can seem daunting, which is why it's important to enlist the help of legal and tax professionals with not-for-profit experience. Ultimately, this investment will pay off because this new charitable organization will give you the vehicle to put your cause to action.