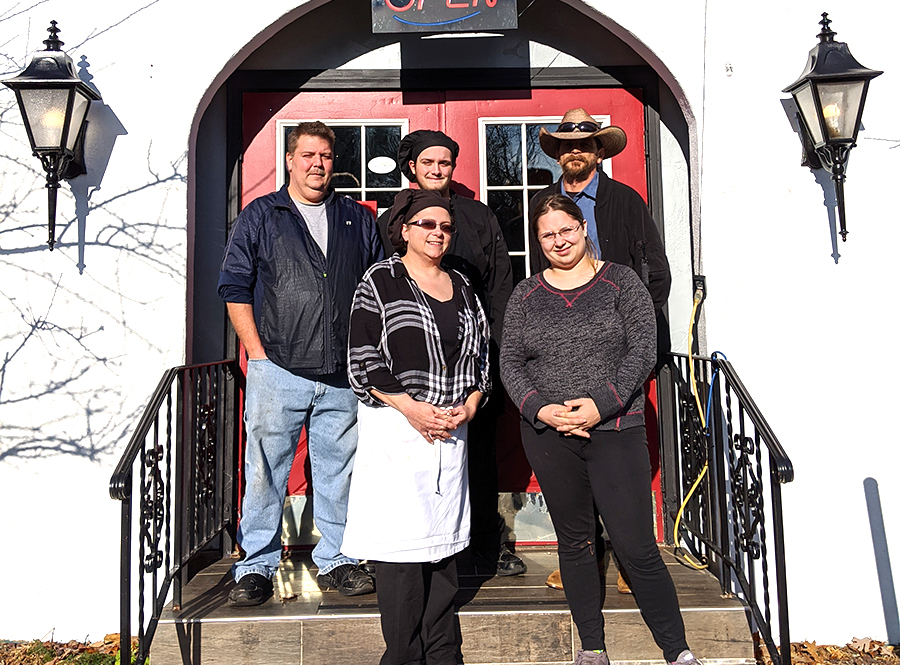 By Jill Nagy
Homestyle food, made from scratch and priced to accommodate young families, is on the menu at XII Sporks, a new restaurant at 462 Canada St. in Lake George.
"XII" is the Roman numeral 12. It was chosen because there were originally 12 family members involved in the business. Some dropped out, but the name stuck. A spork is an eating utensil that combines the bowl of a spoon with the tines of a fork.
The restaurant opened on Oct. 12, the beginning of a slow season on Lake George, "a good time to open and learn," according to Misty Feulner, one of the owners.
They plan to be open rear-round, every day but Wednesday.
"It's our dream," Feulner said, explaining that, "ever since I was little" she wanted to own and operate a restaurant.
She has a degree in hotel and restaurant management from Schenectady County Community College. She and other members of her family have been in and out of the restaurant business over the years.
"Everybody has had their hand in food," she said. "Everybody" includes her fiancé, Richard Reedy; her brother, Brandon Furman; and half a dozen sons and daughters who are active in the new venture, plus a couple of others who help out on the weekends. All six full-time employees are family members.
The restaurant is open from 6 a.m. to 6 p.m., serving breakfast, lunch and dinner all day. There are plans for a new menu and extended hours in February.
Menu items include hamburgers, corn beef hash, fish and chips, and meatloaf.
They will serve beer and wine as soon as they have the appropriate liquor license. The eatery already sees a few regular customers and people have been coming from as far off as Warrensburg, she said.
Senior citizens, first responders, and veterans receive discounts on their meals. Take-out is available and delivery is provided through Grub Hub.
XII Sporks is housed in leased space that has its own long food service pedigree. It was most recently occupied by the Chinatown Buffet and, before that, by Luigi and Guissepi, the Four Seasons, and others. Renovations included upgrading the kitchen and painting but not much else was needed.
But "we are in it for the long term," Feulner said. Financing for the business came from the family members. "We didn't borrow any money. It all came from us."
XII Sporks has a presence on Facebook, Instagram and Linked In. The phone number is 518-685-5082.