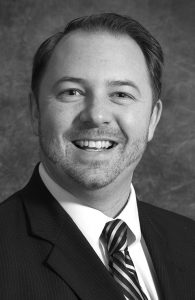 By Brian Stidd and Susan Hedge
We have closed out a decade that started just after the global financial crisis of 2008. Following the 2008 crisis, the U.S. economy started and ended an entire decade without entering a recession. However, the sidestep of a recession was accompanied by slower economic growth compared to previous booms. So, what does this mean for the start of a new decade?
Gross Domestic Product (GDP)
The Bureau of Economic Analysis (BEA) uses real GDP to measure the U.S. GDP growth rate. Real GDP takes out the effect of inflation. Even though the growth rate is reported quarterly, the BEA annualizes it to be able to compare growth to the previous year. According to the Bureau of Economic analysis, a healthy economy grows at a rate between 2 and 3 percent annually.
According to the most recent forecast released at the Federal Open Market Committee meeting on Dec. 11, 2019, the GDP will slow to 2.0 percent in 2020 and will be 1.9 percent in 2021. Based on this information 2020 will likely see the same slow growth it has been experiencing.
Interest Rates
The Federal Open Market Committee executes monetary policy for the Federal Reserve System. Each time the committee meets they review economic conditions and decide whether to use expansionary or contractionary monetary policy. Expansionary policy would lower interest rates to spur economic growth while contractionary policy would increase interest rates to make money more expensive, thereby slowing the economy down.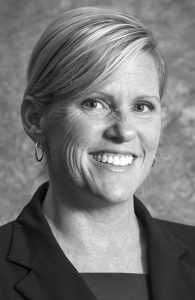 At their most recent meeting on Dec. 11, 2019 the Chair of the Federal Reserve, Jerome Powell, stated that while the committee's views about the path of interest rates have changed significantly over the past year, the decision has been made to maintain the federal funds rate at a range between 1.5 percent and 1.75 percent. These interest rates along with the above GDP growth would also indicate an economic year of slow growth.
An Interesting Area of Potential Domestic Growth
In February of 2019, President Trump tweeted that he wanted 5G technology in place as soon as possible and that American companies needed to step up or get left behind. As CNN Senior Producer Dan Patterson explains in an interview, 5G technology is "more transmitters more densely packed" than our current 4G technology. In other words, millimeter waves transmitting data over very short distances.
This means the ability to transmit not only more data but doing it at a faster pace. This is much bigger than a faster smart phone. This technology can and will be applied in many industries. We are looking to a future of smart vehicles, smart fitness equipment, smart homes, smart traffic lights, smart factories, smart cities. While the roll out may take longer than expected, this technology could have a substantial impact on the U.S. economy in the next few years.
In 2016, mobile technologies and services generated 4.4 percent of GDP globally, equating to about $3.3 trillion in economic value. This has been estimated to grow to over $4.2 trillion by 2020, or 4.9 percent of global GDP, as faster mobile connectivity continues to drive gains in productivity and efficiency.
Brexit
In 2016, the United Kingdom voted to leave the European Union. In 2017, the U.K. Prime Minister, Theresa May, submitted the Article 50 withdrawal notification to the E.U. The deadline, which has been extended several times, is now Jan. 31, but could be extended until July 1. An exit of the U.K. from the European Union brings multiple possibilities for causing a decrease in the U.S. economy if a favorable post—Brexit trade deal between the United Kingdom and the U.S. and the remaining E.U. countries is not reached relatively quickly.
For example, this exit could cause the euro to fall, increasing the value of the dollar, making American shares more expensive for foreign investors which is not good for U.S. stock markets. The current trade surplus we have with the U.K. could weaken or fall into a deficit due to a weak British Pound. Lastly U.S. companies that operate in Europe could see declines due to less ability for free trade between E.U. nations.
China Trade
Phase 1 of the China trade deal is expected to be finalized mid-January. Pending this agreement being signed, this means cancelled tariffs scheduled to go into effect this month on both the U.S. and China side, and a cut in tariffs imposed back in September of 2019. China would agree to increase purchases of American products and services by at least $200 billion over the next two years as well as increased purchases of agricultural products by $32 billion over the same period.
Lastly, the deal includes stronger Chinese legal protections for patents, copyrights, including improved criminal and civil procedures to combat online infringement, pirated and counterfeit goods. Of course, there are more components to the deal including currency agreements and enforcement processes, as well as additional negotiations to follow.
Despite recent signs of the U.S. economy continuing to grow at it's current slow pace, and possibly even slowing further, the advent of new technologies and new trade agreements may provide an unexpected boost.
Additionally, keep in mind that the Tax Cuts and Jobs Act (TCJA) of 2017 permanently reduced the top corporate income tax rate from 35 percent to 21 percent. This puts more cash flow in the hands of corporations offering the potential for further investment which could help expand economic growth.
Although the TCJA had both positive and negative impacts at the individual level, the marginal rates decreased an average of 3 percent. While the changes to the individual income tax brackets are not permanent, they do remain in effect until the end of 2025.
The only thing economically certain in the upcoming year (and perhaps decade) is that there will be continuing uncertainty.