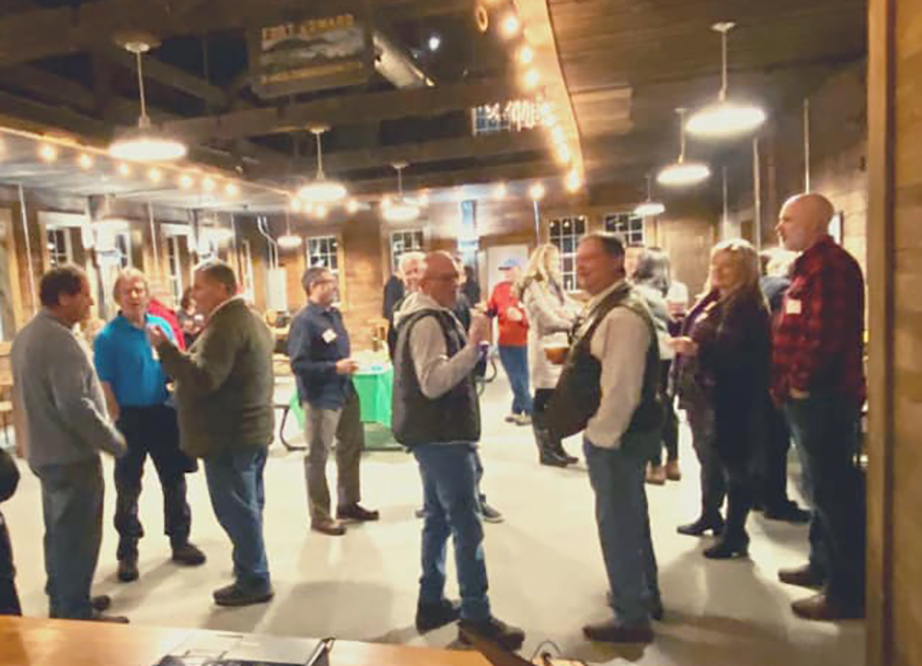 By Christine Graf
Fort Edward's Chamber of Commerce recently rebranded itself as Promote Fort Edward.
Promote Fort Edward is a membership organization that exists to increase business in the village's historic downtown, officials said. The goal is to build a thriving business district that will be attractive to both new business owners and consumers.
According to Tammy Mullen, owner of Crafted on the Park, the idea to establish Promote Fort Edward evolved organically.
She said Tom Roche, Fort Edward School Board of Education president and owner of Barb and Tom's Pop-Up Grill, was instrumental in its formation.
"There are seven of us who worked to put this group together," she said. "It was a few business owners getting together and brainstorming and saying, 'What can we do? How can we help?' We are a member driven organization of people who want to work together to make this happen. None of us are going to do this by ourselves."
In addition to Roche and Mullin, Neil Orsini of Anvil Inn, Kris March of Slickfin Brewing Co., Lauren Grogan of Underwood Park, Amber Mercure of Glens Falls National Bank, Mike Dickinson of Canal Street Marketplace and new property owner C.J. Sullivan are actively involved in the organization.
They meet one or two times a month and recently hosted a holiday social for local business owners. Promote Fort Edward is seeking new members and offers several different levels of membership.
One of their first initiatives involved identifying properties that could potentially be suitable for new businesses. As part of the process, they have investigated the status and ownership of vacant buildings. They have also been working to improve signs in the downtown area. New signs that direct visitors to parking lots and businesses are being installed.
Promote Fort Edward is also advocating for upgrades to the village parking lots, including the installation of additional lighting. The organization is also addressing issues related to winter snow removal, and code enforcement as it relates to vacant storefronts and building violations.
"We are trying to get the village to stay on top of things," said Mullen. "For example, if a business has a bunch of garbage next to it, who is going to make sure these things are taken care of? Because those are things that deter people from wanting to have their businesses here. We got on board with code enforcement and found out what steps needed to be taken to correct violations."
Promote Fort Edward has a Facebook page and is working to create a business directory, as well as a website. The website, to be called VisitFortEdward, will promote the town as "The Heart of the Upper Hudson." The organization is also encouraging business owners to promote one another through the use of social media.
"We have to root for each other, support each other, share each other's posts," said Mullen. "By working together, we are going to get further."
In order for Promote Fort Edward to be successful, Mullen said consumers need to become more invested in shopping locally.
"People are always saying, 'We need local businesses. We need local businesses.' But we need the community to shop at those local businesses for us to survive. People have to change their mindset. Shopping online is not helping your community. It's not helping our Main Street look beautiful and be fun."
Despite the challenges faced by local business owners, Mullen said she is optimistic. The Albany native left her career in nursing to open a business and has no regrets. Her store features the work of more than 50 artisans and authors from Warren, Washington, and Saratoga counties.
"I'm super positive about all of this or I wouldn't be doing this," she said. "I have another profession and I'm doing this because I love it. The more businesses that we have open and the more lights that are on, the more attention we are going to get. And that's what we are working for. We have a great team of people and everyone is motivated."
For more information, call 518-747-3000 or email promotefortedward@gmail.com.