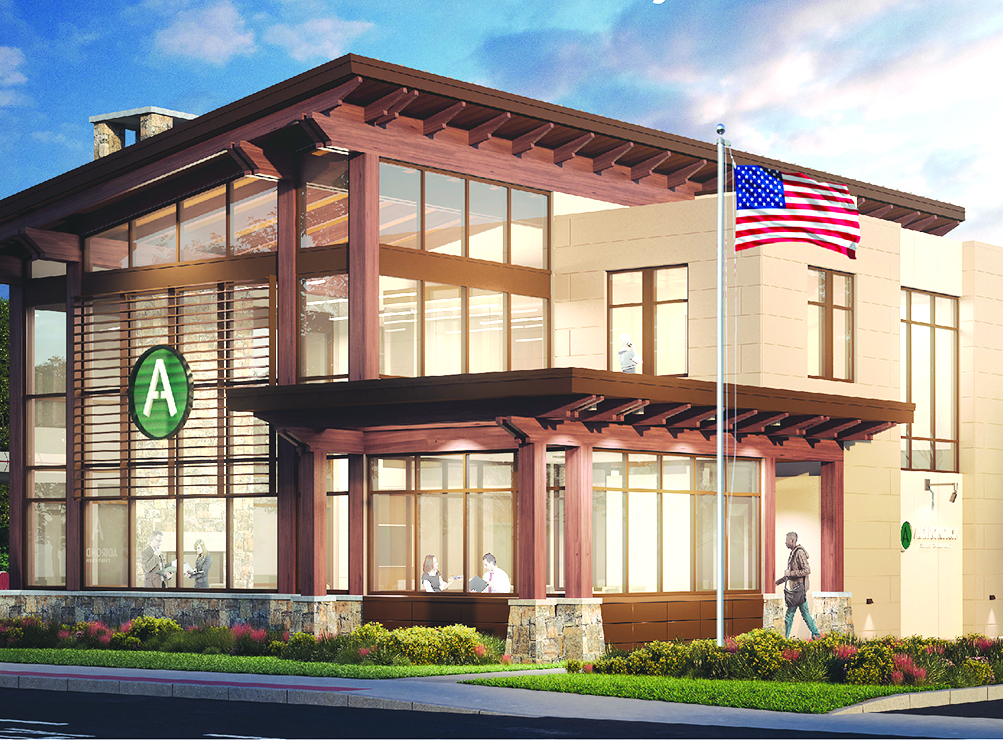 By Jill Nagy
Adirondack Trust Co. is planning to construct a new branch office at 79 Main St. in Queensbury. It will replace the present branch on Maple Street in Glens Falls.
Construction will begin as soon as the weather allows, according in Charles Wait Jr., executive vice president.
"We are stymied by the weather. It's not exactly the best weather to be digging," he said. Once construction can begin, they are "targeting an eight-month schedule."
The new branch will be a two-story building with a lot of glass and open space. It will include a drive-through teller window and a drive-up ATM, neither of which are available at the Glens Falls branch.
Most of the banking activities will be on the lower floor. The second floor will have offices and conference rooms for use by Amsure, the insurance segment of the company, and by mortgage and trust department employees. In appearance, the Queensbury branch will be similar to the recently revamped Wilton branch of Adirondack Trust, Wait said.
"It is a great location with plenty of parking," he said.
"We won't close Maple Street until we are ready to open the new branch," Wait said. Employees will be moved from Glens Falls to Queensbury.
The site of the new branch, near Exit 18 of the Northway and next to the Subway sandwich shop on Main Street, was purchased by Adirondack Trust last November for $575,000.
According to Wait, there are businesses at the back of the lot that will remain, and the new bank will be built on the now vacant front portion.
The building was designed by architects Balzar & Tuck. Construction will be undertaken by Munter Enterprises of Saratoga Springs.