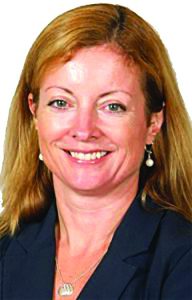 EDC Warren County will hold its annual economic outlook breakfast on Tuesday, Feb. 25, at the Queensbury Hotel, 88 Ridge St., Glens Falls.
There will be a review of economy with two regional experts. EDC said they will address issues such as: What will the new year bring for the region's medical device sector? What legislative action will impact New York businesses this year?
Speakers will be Heather C. Briccetti, Esq., president and CEO of the Business Council Of New York State Inc.; and Jim Clemmer, president and CEO of AngioDynamic.
Registration for the event will begin at 7:45 a.m. The breakfast will ensue at 8 a.m.
People can reserve space online or forward their name and a check payable to EDC to Vicki Koraus at EDC, 333 Glen Street, #101, Glens Falls, NY 12801.
Briccetti joined the Business Council in 2007, as vice president of government affairs, overseeing the organization's legislative and pro-growth agendas. She holds a juris doctorate degree from Albany Law School.
She was assistant counsel to the state Senate majority, as a legislative aide and counsel to the state Assembly majority committee on Racing and Wagering, and special counsel in the state Attorney General's office.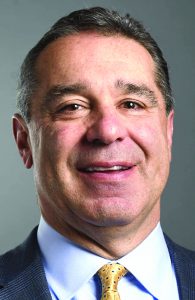 Briccetti has served on numerous boards and committees, including: Council of State Chambers (COSC) board of directors; New York State Wage Board; American Chamber of Commerce Executives (ACCE), board of directors; the Central Hudson Gas & Electric Corporation, board of directors; the State Supreme Court, Appellate Division's Third Judicial Department Committee on Character and Fitness; the Commercial Division Advisory Council for the Supreme Court of the state; the state Tax Relief Commission; the state Tourism Advisory Council; and the Chairman's Committee for the Regional Economic Development Councils.
Clemmer joined AngioDynamics in April 2016, bringing more than 25 years of leadership within the healthcare industry.
Prior to AngioDynamics, he served as president of the $1.8 billion medical supplies segment at Covidien PLC., where he directed strategic and day-to-day operations for global business divisions that collectively manufactured 23 different product categories.
In addition, he managed global manufacturing, research and development, operational excellence, business development and all other functions associated with the medical supplies business.
Prior to his role at Covidien, Clemmer served as group president at Kendall Healthcare, where he managed the U.S. business across five divisions and built the strategic plan for the Medical Supplies segment before it was spun off from Tyco.
Clemmer began his career at Sage Products, Inc. He is a graduate of the Massachusetts College of Liberal Arts.