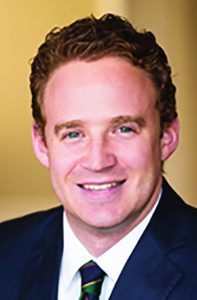 By Jill Nagy
Some investors may be panicking, but at least two local brokers are keeping their cool, advising a wait-and-see approach to managing assets.
"Focus on the big picture and don't react to every headline that comes up," said Ryan Bouchey, CFP and a vice president at Bouchey Financial Group, on the first day of the market decline in response to news of the coronavirus, which has caused the stock market to plunge.
"It's still a strong economy and most clients are fairly optimistic," said Steve Kyne CFP and partner at Sterling Manor Financial. His independent financial planning company has been around since 2006. There have been ups and downs, he said, "We've weathered our share."
Bouchey urged people "not to be too greedy" and to try to protect against unexpected risks. He advised having cash or cash equivalents on hand to meet the needs of the next year or two. This "cash management strategy" should be separate from an investment fund.
Recently, investors were worried about trade relations with China. "Right as we solved that, the coronavirus happened," Bouchey said. Global supply chains will be affected, especially those to and from China. He said some companies will spend less and some may reduce hiring because of the disruption caused by the virus pandemic.
On the other hand, Bouchey doesn't think the presidential election, however it comes out, will affect the overall market, although some sectors will be affected. A change of administration may bring about a ban on fracking. There may be some changes in the health care sector as well.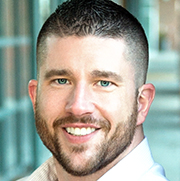 "This is the longest and slowest recovery we've ever had," Bouchey said. "We are almost 11 years into a bull market."
Kyne said cash is "a way to lose money safely." It loses purchasing power from inflation. However, he does see a need for retirees, in particular, to have cash on hand to help them get through troughs in the market.
"One hundred percent of the times the market has gone down, it has come back," he said, but people have to be prepared to wait.
"You need to sit down with somebody and find out what your options are," he said.
People's needs are different and he would have to know a businessperson's goals before giving any advice, Kyne said. Someone concerned about a retirement fund for 20 years in the future has different needs than someone concerned about more short-term obligations.