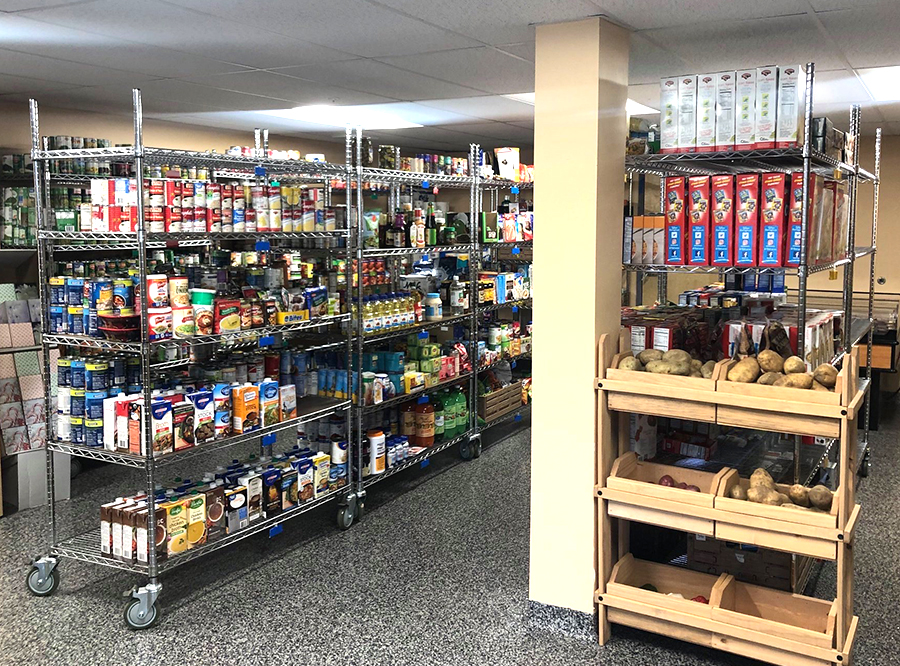 By Andrea Harwood Palmer
The Open Door Mission in Glens Falls recently unveiled expanded space— a clothing pantry, food pantry, barber shop, three new bathrooms, showers and a storage area.
It was built through partnership with area organizations such as CDCHP, Hannaford Supermarket, Habitat for Humanity, Hilltop Construction, Fenimore Asset Management, the Glens Falls Foundation, AJA Architectures, electrician Brian Hayward, area churches, and the UA Plumbers & Steamfitters Local 773 of Glens Falls.
The shelter offers emergency Code Blue shelter to people when temperatures drop in winter months.
Hannaford Supermarket donated funds as well as materials and 100 cases of food to stock the food pantry, in December when the food pantry first opened. The pantry served 218 families in February.
Habitat for Humanity provided many volunteers to work on the construction.
"We could not be more thrilled for this partnership, and to see the fruits of our combined labor—a beautiful new shelter, complete with pantry, bathrooms, bedrooms, a barber shop and so much more," said director Adam Feldman. "The pride that the Open Door staff have in their work, and the dignity with which they treat their guests, radiates throughout the space. We are so happy to call those at Open Door partners, and friends."
CDPHP sponsored the naming opportunity for the clothing pantry. The clothing pantry is for people coming to the mission homeless. Clothing items are in new, like new or very good condition, and are free.
Pine Knolls Alliance Church sponsored the naming opportunity for the food pantry. Many volunteers from area churches gave their time and skill to building the additional rooms.
The Glens Falls Foundation awarded the Open Door Mission with a grant when the capital campaign began. Since that time, the foundation has awarded additional funds to the shelter that were used in this expansion project.
The Local 773 Pipefitters sent apprentices to the shelter to do all plumbing for the additional bathrooms and showers. Apprentices logged work hours while the shelter received pro bono labor.
"This is the first step in ministering to the whole person, so we can get people stable, housed and healthy. Then we can work with them to get them into training and living wage jobs. We are proud to be collaborating in the community to that end," said Cook.