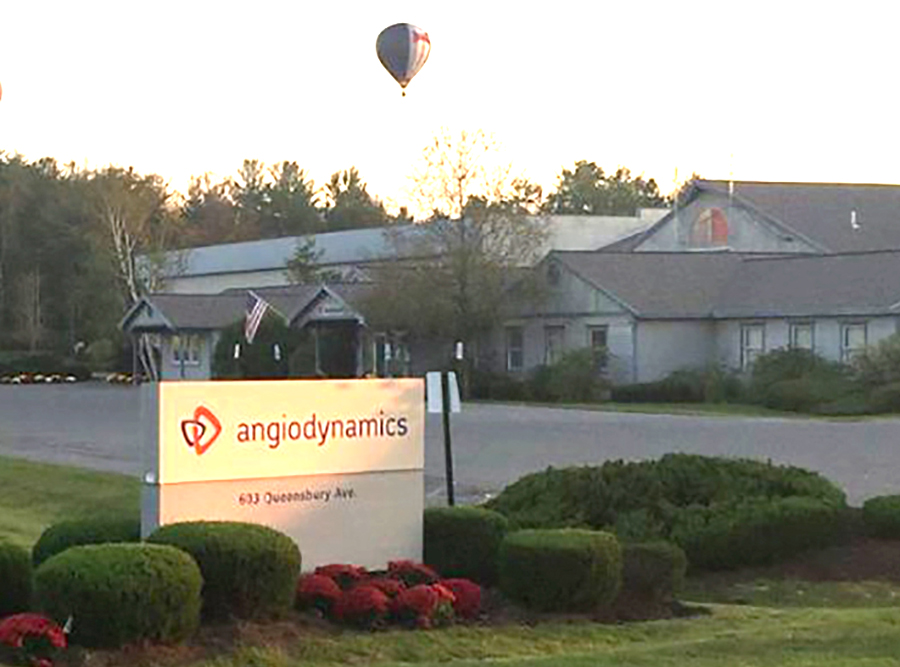 By Christine Graf
Medical device manufacturer AngioDynamics is experiencing a decline in sales as a result of the COVID-19 pandemic.
In the three months prior to the pandemic, the company reported sales of $69.8 million. This represented a 6.5 percent increase compared to the prior-year quarter, according to the company. The growth was in all three of its business units—oncology, vascular interventions and therapies, and vascular access.
Officials said sales for medical device manufacturers began to plummet after hospitals were forced to postpone non-essential surgeries—surgeries that are able to be delayed without placing undue risk to the current or future health of a patient. These surgeries typically account for 40 to 50 percent of revenue at U.S. hospital.
"Because our customers are healthcare providers, many of the cases we support have been reclassified as elective," said AngioDynamics communications director Saleem Cheeks.
The company has both a clinical team and a sales team. Clinical team members are often in the operating room with doctors who perform procedures using AngioDynamics' medical devices.
"We're still doing that to some extent, but it's obviously at a much diminished rate due to concerns related to safety," said Cheeks.
The company is using remote technology, in many cases, to provide that support.
"Our technologies are complicated and require support, and we've been able to support a number of physicians with remote, live-case support while they are doing procedure," he said. "We are leveraging IPads and other technologies to provide that support. It's been a learning experience for us. While it's not the way we have done business in the past, we are still being able to provide value and help to these patients that are in critical need of care."
The company has also been making free webinars available to customers. A recent webinar featured a demonstration of the use of the company's AngioVac Generation 3 system for a complicated heart procedures.
Although some members of the clinical team are still working with doctors, the company's sales force has been grounded. They are using the downtime to focus on training.
"As unfortunate as it is, it's a good opportunity for our sales team to sharpen their skills. Our goal is to come out of this better than when we entered," said Cheeks. "This is without question a stressful time for everybody. Our employees and their commitment and dedication to the mission has been unwavering and has allowed us to transition well."
Because they are deemed an essential business, AngioDynamics has not had to furlough any employees. There are more than 500 local employees working at the company headquarters in Latham and the operation and distribution facilities in Queensbury and Glens Falls.
Despite the pandemic, the company's medical devices continue to be needed for surgeries and procedures that are deemed essential, the company said.
"Our office employees are working remotely," said Cheeks. "Our devices that healthcare professionals rely on to provide care are continuing to be manufactured and delivered by our team that continues to work in Glens Falls and Queensbury. They are producing  and shipping those devices and they truly understand the importance of that work. Patients are still in need, and that need for care doesn't go away. Everyone at Angio understands that and is delivering on those promises and our mission."
According to Cheeks, the financial impact of the pandemic remains unclear.
"We are starting to see some facilities open up again, and it's something we are watching closely," he said. "Our priority is on the safety of our team and respecting the safety of our healthcare providers."
As hospitals begin to resume elective surgeries, Cheeks said AngioDynamics will work with each one on a case-by-case basis.