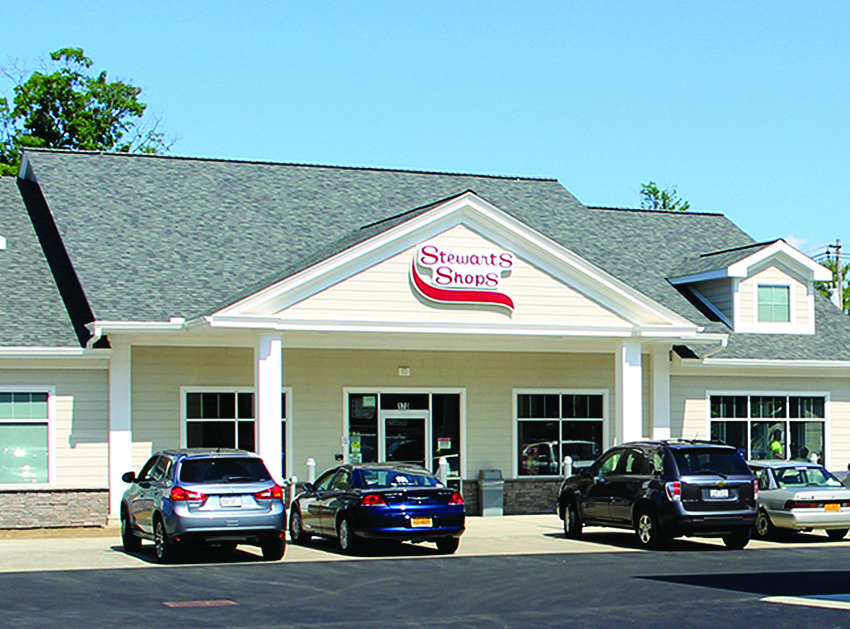 By Jennifer Farnsworth
With New York state's businesses "on pause,"  many construction projects came  to a complete halt. Stewart's Shops are feeling the effects and have  had to freeze several projects in the works.
While the company reports they are still able to open new stores, they have had to scale back on their construction budget,  according to Erica Komoroske, public relations specialist for the company.
"We have had to delay nearly 12 projects and we've cut our 2020 construction budget by 40 percent. At this point, we are four to six weeks behind schedule," said Komoroske.
Komoroske said they have not been able to get the approvals needed in a timely manner, with many municipality offices being closed. This has not only set them back on their time line for beginning projects, but it has also stopped projects already in process.
The state may soon be relaxing its call for stopping construction projects, but municipal approvals are another matter.
"We have experienced delays in getting town planning approvals and building permits. Because concrete and blacktop plants have been closed, our projects have been delayed even further," Komoroske.
Despite the setbacks, the company has plans to open three new locations, including one in Glens Falls.
"We are happy to say that our Ridge Street shop in Glens Falls will be open at the end of May. We will open a brand new shop in New Windsor in early June and our new shop in Port Henry will likely open in late July," said Komoroske.
Stewart's is also planning to go ahead with plans for an excavation of a 60,000 square foot expansion of a warehouse, dairy, and bottling plant in Greenfield. The project is planned to begin in early June, tripling the size of their commercial kitchen, with additional cooler and dry good storage space, according to Komoroske. The company is managing to continue to plan what they can within the current restraints set by the Governor's office.
"The delays have certainly impeded our aggressive construction schedule, but we are slowly getting back into more of a construction groove with restrictions being lifted and look forward to offering the communities we serve new and expanded Stewart's Shops," said Komoroske.