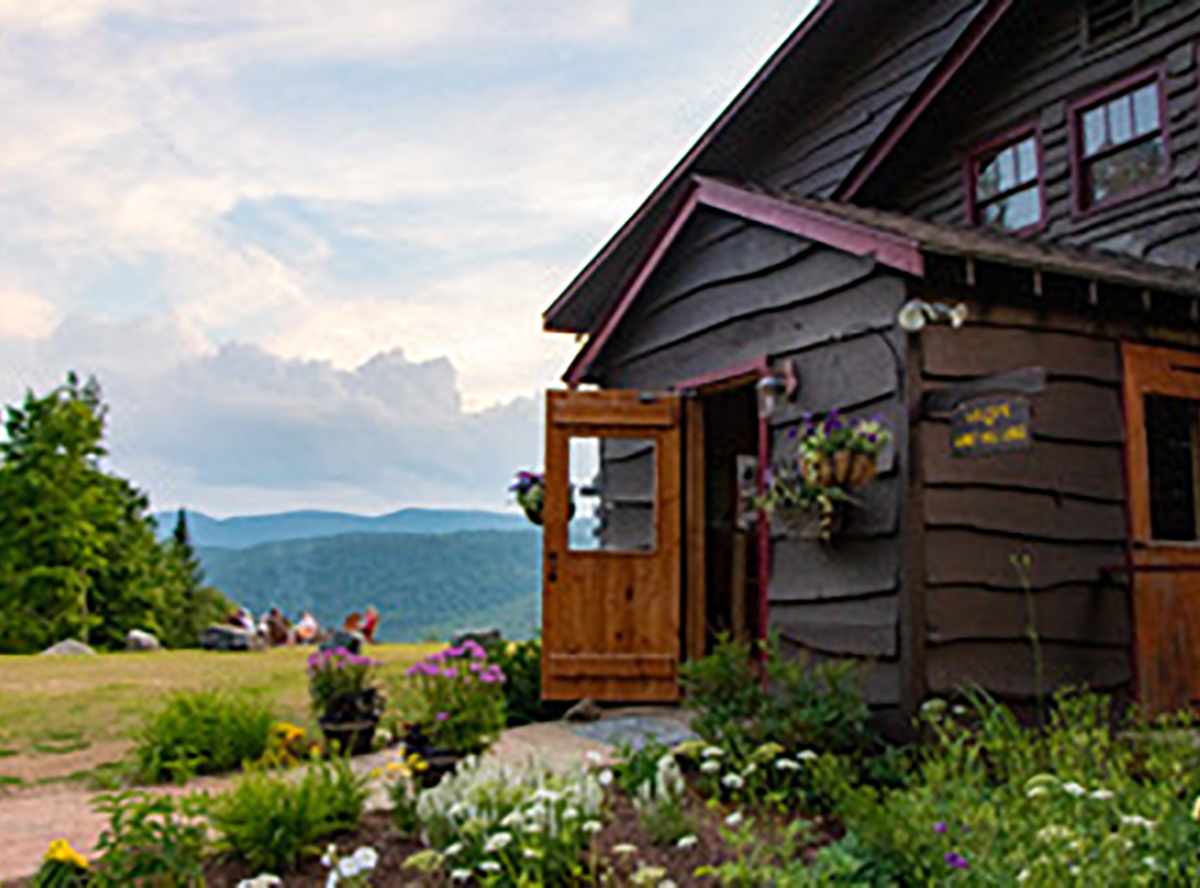 By Susan E. Campbell
April and May are the quiet months when resorts normally prepare for the summer season and the influx of visitors who contribute to a $1.3 billion tourism industry in Warren County. But Adirondack restaurants, hotels and resort areas have been slowed by the coronavirus pandemic.
Jim Rucker, who owns and operates Garnet Hill Lodge in North River with his wife, Frances, sees cause for optimism, however.
The owners recently acquired an additional 110 acres in Warren County, securing control of much of the resort's 30-plus miles of skiing, snowshoeing and hiking trails.
Their original purchase of Garnet Hill Lodge in 2016 came with less than 300 acres of land. This April, the Ruckers purchased another 110 acres. The resort is now able to provide many more miles of trails for hiking and mountain biking during the summer and fall.
They purchased 159 Rogers Road in Johnsburg for $520,000 on April 3, according to a deed filed in Warren County. The seller was Mary Donnellan, a former owner of the cross country ski resort.
Rucker has spent four years renovating cabins, bathrooms, the lodge and restaurant since acquiring Garnet Hill for $1.58 million in 2016. They redecorated guest rooms, renovated private bathrooms and put new furniture in the lounge.
There are three people on the maintenance staff that do the less labor intensive renovation work. But as Garnet Hill is an important part of the local community, contracts for construction and purchases were awarded to local businesses, Rucker said.
"Buying and running Garnet Hill Lodge is a labor of love," he said. "We deliberately kept the look and feel of a true Adirondack lodge but have made structural upgrades, many of which are not visible, to keep it going another 100 years."
"I am an optimist who foresees a positive impact on the region long term," Rucker said. "Are people going to be keen to fly when the pandemic is over? Maybe not for many years."
Garnet Hill Lodge's main building, the Log House, overlooks scenic mountains and Thirteenth Lake. The year-round resort is within a day's drive from several metropolitan areas, Rucker said.
"It is a place that draws you in and invites you to step back into more tranquil times," he said. "People are going to want to do activities outdoors rather than flying somewhere and visiting tourist attractions."
Rucker said the events that were scheduled for this summer have in large part been postponed. "Most wanted to rearrange their weddings for late fall or next season," he said. "Those who would like to try for this summer will have a smaller affair, but most are postponing."
Ruckers had a vacation home in the community for 23 years when the resort came onto the market.
"I had been retired for a year when I found out the place was for sale," said Rucker, a former banking and finance executive. "My wife and I were not looking, but one thing led to another."
Garnet Hill's trails were rated number 1 in the northeast and number 3 in North America by USA Today two years ago, he said.
"In the winter, visitors can snowshoe and cross country ski on 30 miles of trails and come upon remote ponds and beautiful views," said Rucker. "I think we have one of the best cross country areas anywhere."
There are also waterfront rights so guests can swim, canoe, kayak and enjoying the beach. No motorboats are allowed on the two-mile Thirteenth Lake.
The Ruckers started to see the rewards of their refurbishing efforts this year.
"Occupancy rates up until mid-March were the highest they had ever been," he said. "We attribute that to the time and care we put into making rooms more comfortable in the Log House and our two other lodging buildings."
Then the lodge and two restaurants were shuttered for two months due to the coronavirus situation. As of May 15, they made meals available curbside outside the facility's Bobcat Bar and Grill. The restaurant in the Log House had been open every evening of the year for guests and the public until the shutdown in March, Rucker said.
The state has since laid out plans for reopening, including safe distancing rules and cleanliness goals.
The Ruckers continue to rely on word of mouth, major travel sites and their online presence to market themselves, as well as the general promotion of tourism to the Adirondack area that benefits all.
"The Adirondacks are a great destination with a lot to do," he said. "Guests come back year after year to enjoy the outdoors."
They do not have to stay overnight to enjoy the activities there. Rucker said there is no charge to use the trails and both day-long and one-month passes are available.
Rucker said its "rustic charm dating back to 1936" makes Garnet Hill iconic. More information is available at www.garnet-hill.com.